 Our guest writer Jessie (aka mscooksalot) has loved cooking, baking and exploring recipes for as long as she can remember. She believes that food is one of the greatest pleasures in life and can transform your experiences from the forgettable to the sublime. 
And this is the perfect recipe for getting in that Great British Bakeoff mood.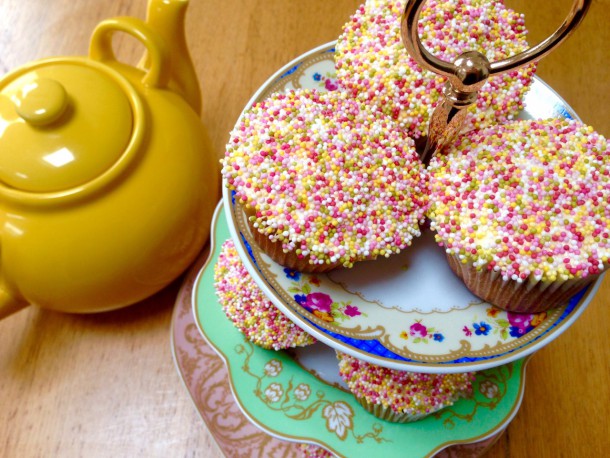 Who can resist a yummy vanilla cupcake? I know I can't! With the return of the Great British Bakeoff, I thought I'd show you one of my favourite cupcake recipes, and it happens to be one of the simplest. I do love a good buttercream icing, but it can be very rich and this Swiss meringue version is much, much lighter, having plenty of egg white to lighten it.
You might think it sounds a bit too fancy or complicated but it's actually very easy and I think I actually prefer it now. Plus I can trick myself into thinking it's not half as bad as regular buttercream! You can find my recipe for it at my blog over here along with my recipe for Eton Mess or Strawberries and Cream Meringue Cupcakes!
Or if you prefer to use a traditional butter cream icing, that's more than ok.
NB: Whenever you're baking a cake, you must make sure that the butter and eggs are at room temperature, so leave them out for at least a few hours if not overnight.
This recipe makes 12 cupcakes.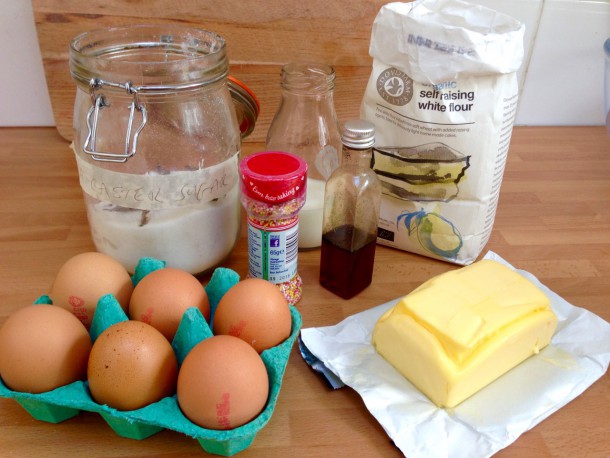 Ingredients 
125g soft unsalted butter
125g caster sugar or vanilla sugar
2 large free range or organic eggs
125g self raising flour, or plain flour plus 1 tsp baking powder
2 tbsp milk
1 tsp vanilla extract
Multi coloured sprinkles
1 batch of Swiss meringue buttercream - recipe here (see above link)
 Method
Preheat oven to 180 C. Line a muffin tin with 12 cupcake cases.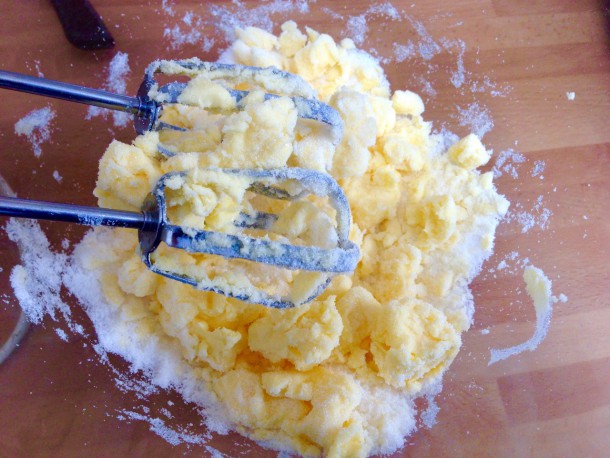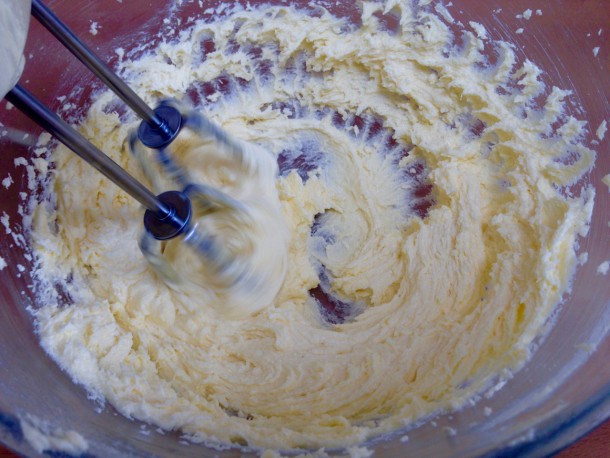 In a large mixing bowl, beat the butter and sugar well with an electric whisk or stand mixer, until really light and fluffy, about 5 minutes.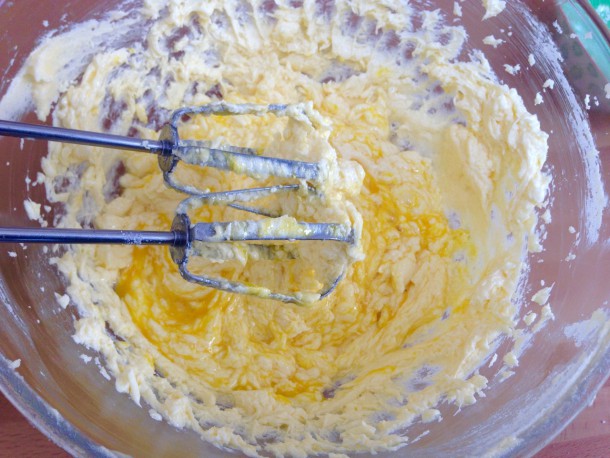 Add the eggs, one at a time, and beat again until light and creamy. Add the vanilla extract now as well, if you're not using vanilla sugar.
Advertised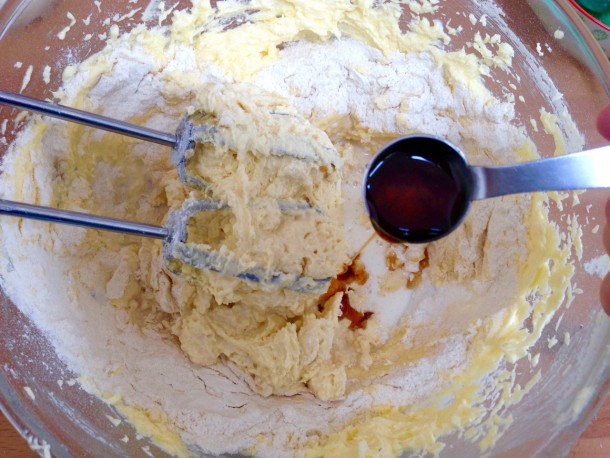 Fold in the flour with a large metal spoon, and add the milk. Beat the mixture, gently, for a minute or so until all the flour and milk has been incorporated. Do not over beat the batter at this stage, or you will knock the air out and they won't rise properly!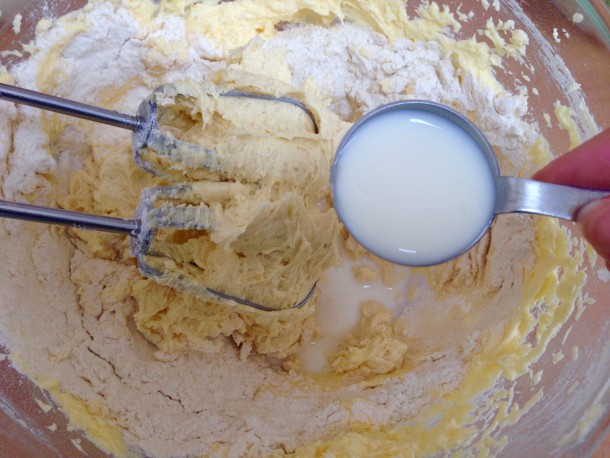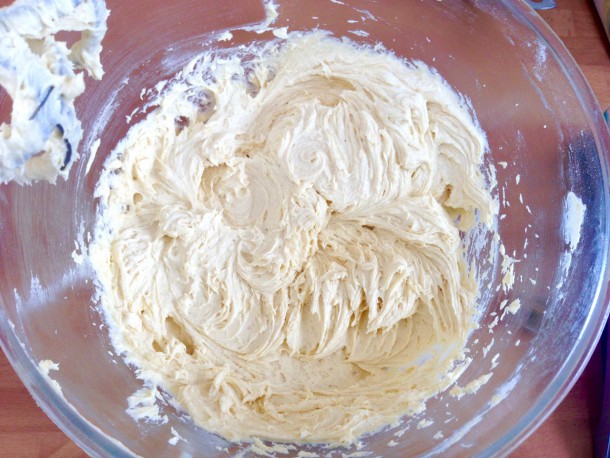 Using a teaspoon and a tablespoon, scoop spoonfuls of the batter into the cupcake cases. Don't worry about spreading them out, they will do that themselves in the oven.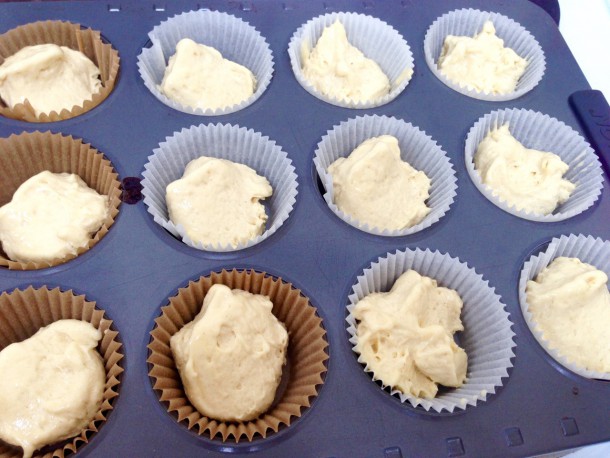 Bake in the middle shelf of the oven for 18 to 20 minutes, until the cakes have risen and turned golden. You can test if they're done by inserting a toothpick or skewer into the centre. It should come out clean. Allow the cakes to cool for a minute before transferring to a wire rack to cool completely.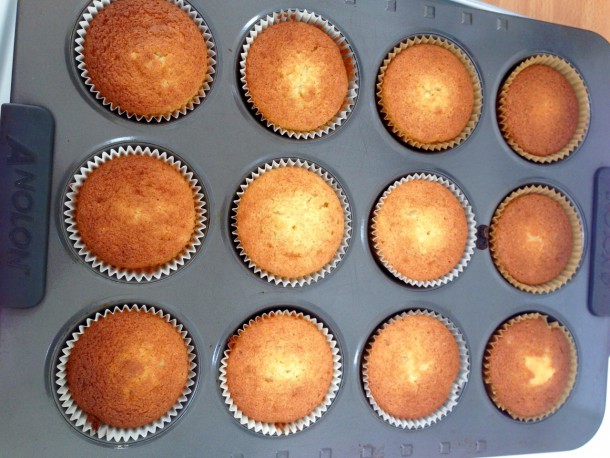 While the cakes are cooling, you can make the buttercream. Click here to see how to make it.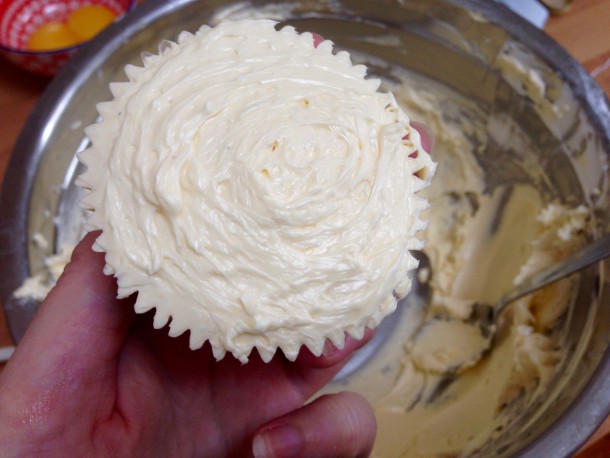 Using a tablespoon, spread the tops of the cakes with the buttercream. Put the sprinkles into a small, shallow bowl. Dip each cupcake gently into the sprinkles and coat the tops with sprinkles.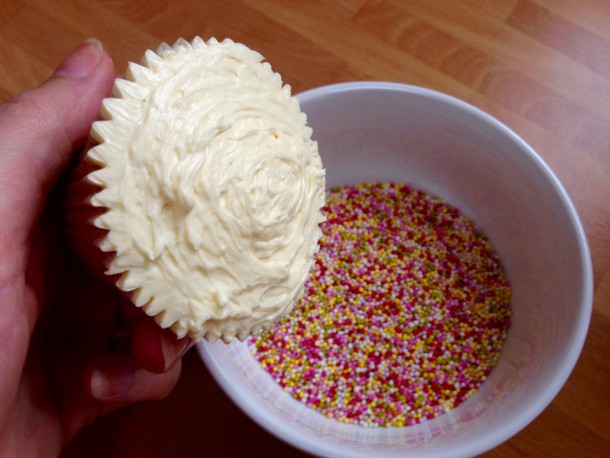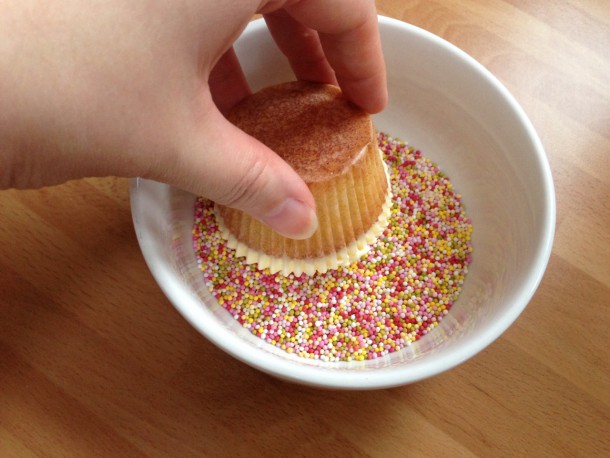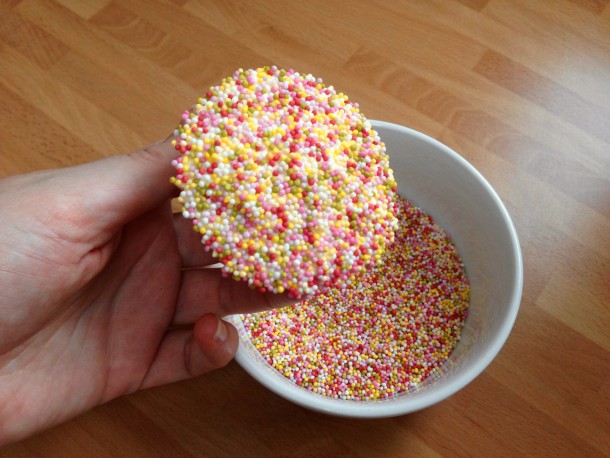 Serve the cakes as soon as possible, as they're at their most delicious when freshly baked. They'll be perfect to enjoy with nice pot of tea whilst watching the Bake Off! They'd do Mary Berry proud!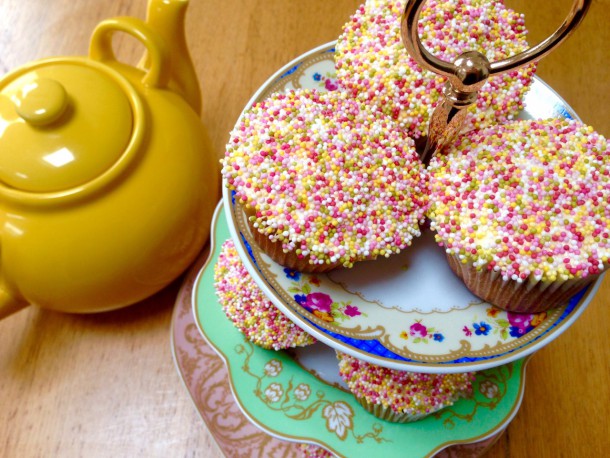 If you manage to have any left over, store them in an airtight container. They'll keep for 3 or 4 days at room temperature.
Advertised
Let us know how you got on with them in the comments! And don't forget to Tweet us or Instagram us a photo of the finished cakes!