 I've just realised how 'Self Help' that title sounds and I really didn't intend to sound so cliché and trite. But I do mean the sentiment behind the words.
I'm a few days away from my birthday, I'm the wrong side of 35 and mum to an 11-year-old daughter. I'm not exactly happy about being this age, but as Folkster told me on Twitter today, "getting older is a privilege to be celebrated". I love that sentiment and never thought of it that way.
But I digress. As my birthday looms I'm taking stock of everything in my life, where I am and where I want to be in the next ten years. And part of that story is my health.
I fell ill at 30 with a mystery illness that no one could give me a name for. I suffered with crippling pain in my feet for one and a half years until finally I was diagnosed with an autoimmune form of arthritis. It then took another one and half years to find the right medication combination to control it. In that time, I took a cocktail of pills including steroids. I was unable to walk more than a few steps and as a result, this high-heel queen had to wear runners all day, every day. My hair even began to come out thanks to that one delightful pill. My confidence was shot to pieces and through a mixture of low self-esteem, medication and an inability to exercise, my weight ballooned by five stone.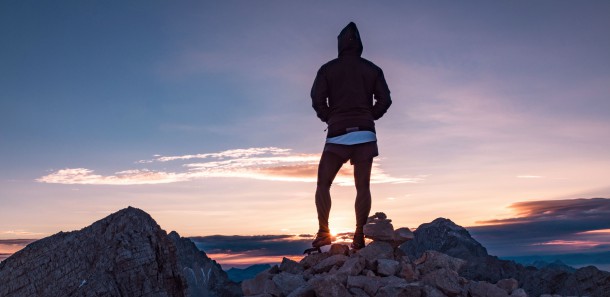 To be honest, I didn't realise how bad it had become. I used to joke (in poor taste) that I had the opposite to anorexia, in that I'd look in the mirror and think, "I'm fine" but then I'd see a photo and think, "who is that?!".  I became an expert at fooling myself, not consciously of course, but looking back now, I can see it.
I'd wear leggings so I didn't notice that my jeans didn't close anymore. I kept all my 'skinny' clothes in the wardrobe as if I could pop them on whenever I wished, but the reality was that they no longer fitted me. I had this fantastic array of clothing on the rack but could only fit into the three or four horrible pieces stuffed down the end. I also became an expert at sitting with something over my tummy, a cushion, my bag, whatever was handy. I even used my own child! When I look at her Communion photos I'm standing behind her in every photo.
About 18 months ago I'd had enough. I had tried all of the diets; they didn't work. I'd lose half a stone and then it went back on.  My arthritis, while it's very real, also became an excuse. So while the pain lessened, I was still able to say, "oh, I can't exercise". But that wasn't strictly true, I just can't do some exercises. The final straw was running into an old friend at a wedding.  He asked me when I was due. I wasn't pregnant. A bit of me actually died inside (and God love him, I can still see his face as he tried to stumble out of that one!). I was mortified for us both.
I used my sister's wedding as my motivation and I joined a local gym with a personal trainer. I firmly believe that that was the beginning of everything, you cannot beat the one-on-one focus on you. They push you more than you'd ever push yourself (but in a nice way). He got me started thinking about food differently and showed me that I can exercise. I lost weight, the wedding came around, but this time, I didn't fall off the wagon. Yes, I partied for about a week, but then I got back to it.
Advertised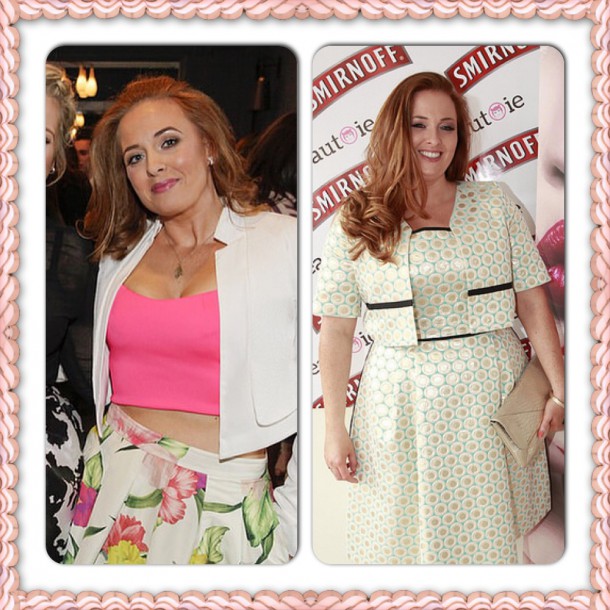 I joined Metabolic Fitness on Drury St in Dublin. To be clear, they are not paying me to mention them. This is not an infomercial! But I am their one woman cheer squad. I never shut up about them and recommend them to everyone I meet because they are a phenomenal team. I work out twice a week with their female only group where I basically get personal training but at a fraction of the cost because it's in a group setting. We do one hour HIIT and one hour weight training a week and that's it. I do 'eat clean' - no processed food, for the most part (Peachy Palate blog and the Hemsley + Hemsley cook book are my bibles for recipes). Once a week I have a much looked forward to cheat night where I eat and drink what I like.
I am in no way on a diet.  I eat well, I don't count calories or points, I'm never hungry and I don't own a weighing scales.  Finally, I can say that I am a healthy person and that I'm following a sustainable programme that I can easily see myself following for life.
What has changed? Everything.  I'm Jess again. My confidence is back, I love clothes again, I've energy, my moods are better and it controls my stress levels.  I'm not done yet though. I went from Obese to Acceptable (body fat percentage wise) and my goal for 2016 is to get into the Fitness category.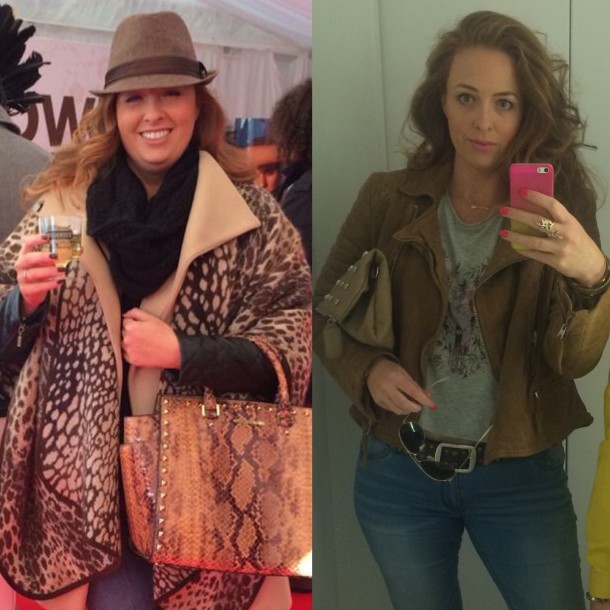 Don't let anything hold you back, including yourself. The best advice that I can give you is to find what works for you. But it must be sustainable long term, and there should be balance. For my money's worth, weight training should 100% be a part of it.
On a final note, I am a known loather of PDAs; however on this one occasion, I'll make an exception. A huge thank you also goes to my boyfriend who has supported me throughout this journey. The good, the bad and the ugly. I am very grateful for that support. The same goes to my friends and family who are my cheer squad, and a special thank you to Jen who introduced me to the MF team.
Roll on 2016!  Whatever you're going to throw at me, I'm more ready than I ever was.
Advertised
Have you ever embarked on a journey to improve your fitness and your health? Has the new year put some motivational fire in your belly?