 You know those summer clothes you've been berating yourself for happily skipping about in for most of April as if you'd nary a care in the world? Well you may just be able to break them out of the wardrobe this week. For a few days, anyway.
As you're aware, it's been absolutely freeeezing for the whole of May, and as for the June Bank Holiday... we just won't go there. Finally we are being treated to a bit of summertime action.
According to Met Eireann, we'll be getting a good dose of sunny spells today, with temperatures reaching highs of 16 degrees Celsius. Still not exactly balmy, I hear you roar, but things will get even better as the week progresses. However, this afternoon will see the occasional shower, so consider yerselves warned.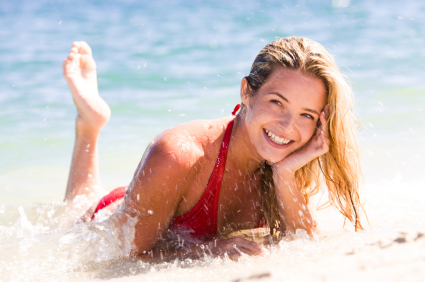 Advertised
Tomorrow we're being granted another degree - with a high of 17 Celsius.
Towards the weekend, we'll see highs of 21 degrees with prolonged sunny spells, especially in the west of the country. Who, we think you'll agree, deserve it more than most.
REJOICE! It is officially time to tackle the toe nails and defuzz the extremities.