 There was a spate of bleached eyebrows in celeb land a year or so ago - Katy Perry, Miley Cyrus, Kelly Osbourne…they were all lightening up and looking kind of alien-y while they were at it.
And we have a late bleach-y entrant as Kim K recently unveiled her shadow-of-their-former-selves brows. And she posed with Cara Delevingne to really show us what she's missing.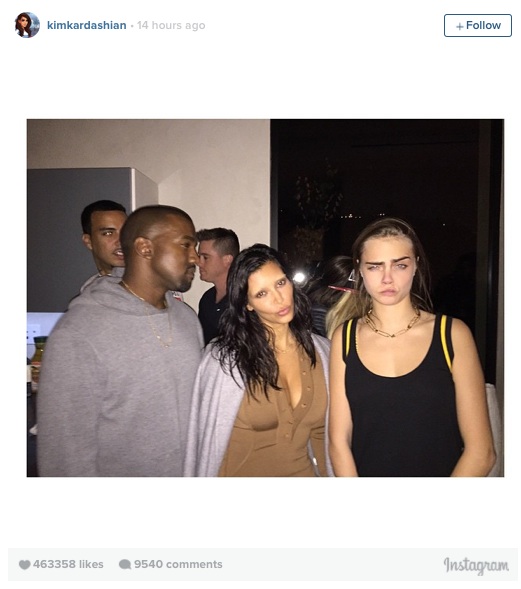 Yes, Mrs West's eyebrows have gone for a hop, and she's sporting what is known as the 'airbrow'.
Now, 'tis for a photo shoot with the caption from the picture above reading: "About last night... #KendallsBDayParty #DontBeScaredOfMyBleachedBrows #ItsForAPhotoShoot").
Advertised
So worry not, they'll be back (which sounds a little more threatening than I had intended).
And from the picture 'twould seem that Kanye still can't quite put his finger on what's different about the missus, but he'll get there in the end.
Is this a trend you would ever try or does it belong to the world of photoshoots? And have to ever, in the history of mankind, been so obsessed with eyebrows?!