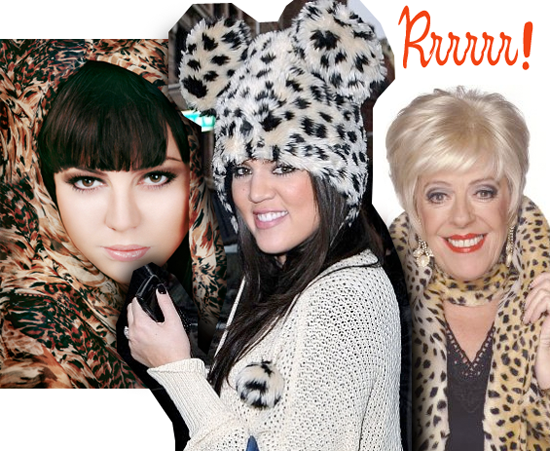 Forget double denim - that's so last season darlings.  What we have to contend with now is how to wear double leopard without looking like Bet Lynch.
Magazines are full of style tips on wearing leopard - but it's seriously seriously difficult to pull off double leopard.  One suggestion is to go with two different styles or colours of print - mixing it up with a pink leopard print for example.
So if you were giving this look a go what do you think you'd go for?  An understated Khloe Kashardian ears hat - or a Coronation Street barmaid coat, shoes and top,  all at once.  Finishing the whole lot off with a leopard print manicure of course!
Advertised
And if you did sail forth in ears and coat to match, would anyone actually know that you were a bang on trend fashionista - or would they just think you were a bleedin tacky eejit?
Thoughts please!