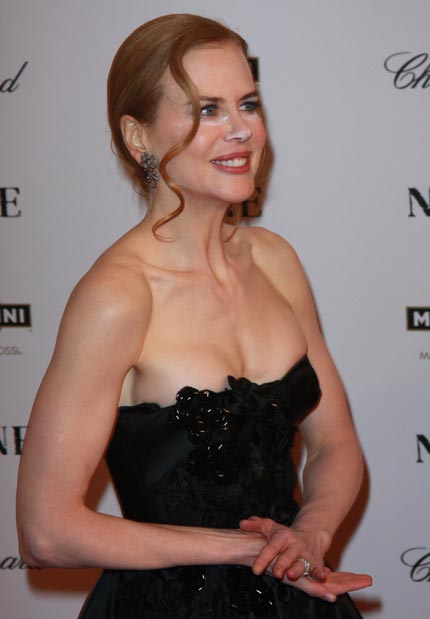 Pity poor Nicole Kidman - first there was marriage to Tom Cruise and now this - an appearance at the New York premiere of her new film 'Nine', where she sported a frankly bizarre makeup malfunction.
Harsh lighting and flash photography might have a tendency to highlight the reverse panda effect where undereye concealer is concerned, but being a veteran of the red carpet, you'd think Nicole and her makeup artists would be aware of the dangers. This looks like her concealer wasn't even blended before a truckload of Laura Mercier Secret Brightening Powder was applied, possibly with a trowel.
And as for her nose, I'm not sure I can explain what's going on there - perhaps they lost the brush and she had to resort to dipping the tip of her nose into a jar of loose powder? The only other reason I can come up with was a sneaky cake covered in icing sugar in the limo on the way to the premiere, but then this is Nicole Kidman, so maybe not.
Advertised
What do you reckon, could there be a good excuse for her bizarre appearance?