 The 10 mini members of Prince Harry and Meghan Markle's bridal party have officially been announced.
Until now, all we knew about the Royal Wedding bridal party is that Harry's the groom, Meg's the bride and William is best man. Megan's dad will, no won't, no will, no, sorry, he definitely won't walk her down the aisle. Maybe her mom will? Perhaps it will be Prince Charles? Or potentially, she'll make her own way, accompanied by these little friends.
Kensington Palace made the announcement this morning.
Prince Harry and Ms. Meghan Markle have chosen the Bridesmaids and Page Boys for their Wedding on Saturday 19th May #RoyalWedding: https://t.co/fRX7IA5Cn9

— Kensington Palace (@KensingtonRoyal) May 16, 2018
The leaders of the bridal pack are Prince George and Princess Charlotte, obvs. They've had practice already, as flower children (or Bridesmaids and Page Boys, in royal terms), for their maternal aunt Pippa's wedding this time last year.
But who are the other lucky childers getting to be part of 'one of the greatest moments in history' as Meghan's dad said, not me!
Advertised
First up is 3-year-old Florence van Cutsem, Harry's goddaughter, daughter of his friends Alice van Cutsem and Major Nicholas van Cutsem. Another goddaughter, Zalie Warren, 2, daughter of Zoe and Jake Warren will also take part.
Also joining the party are Meghan's goddaughters, Remi and Rylan Litt, 6 and 7, daughters of designer Benita Litt and Darren Litt.
Another one of Meghan's friends is lending a daughter for the day, Ivy Mulroney, 4 is the daughter of stylist Jessica Mulroney, and Benedict Mulroney, the son of former Canadian Prime Minister Brian Mulroney. They're also lending sons, twins Brian and John Mulroney, 7.
Lastly is Jasper Dyer, 6, son of Mark Dyer, Harry's 'second father' and his wife Amanda.
Their outfits will be revealed on the day, but they could look something like this.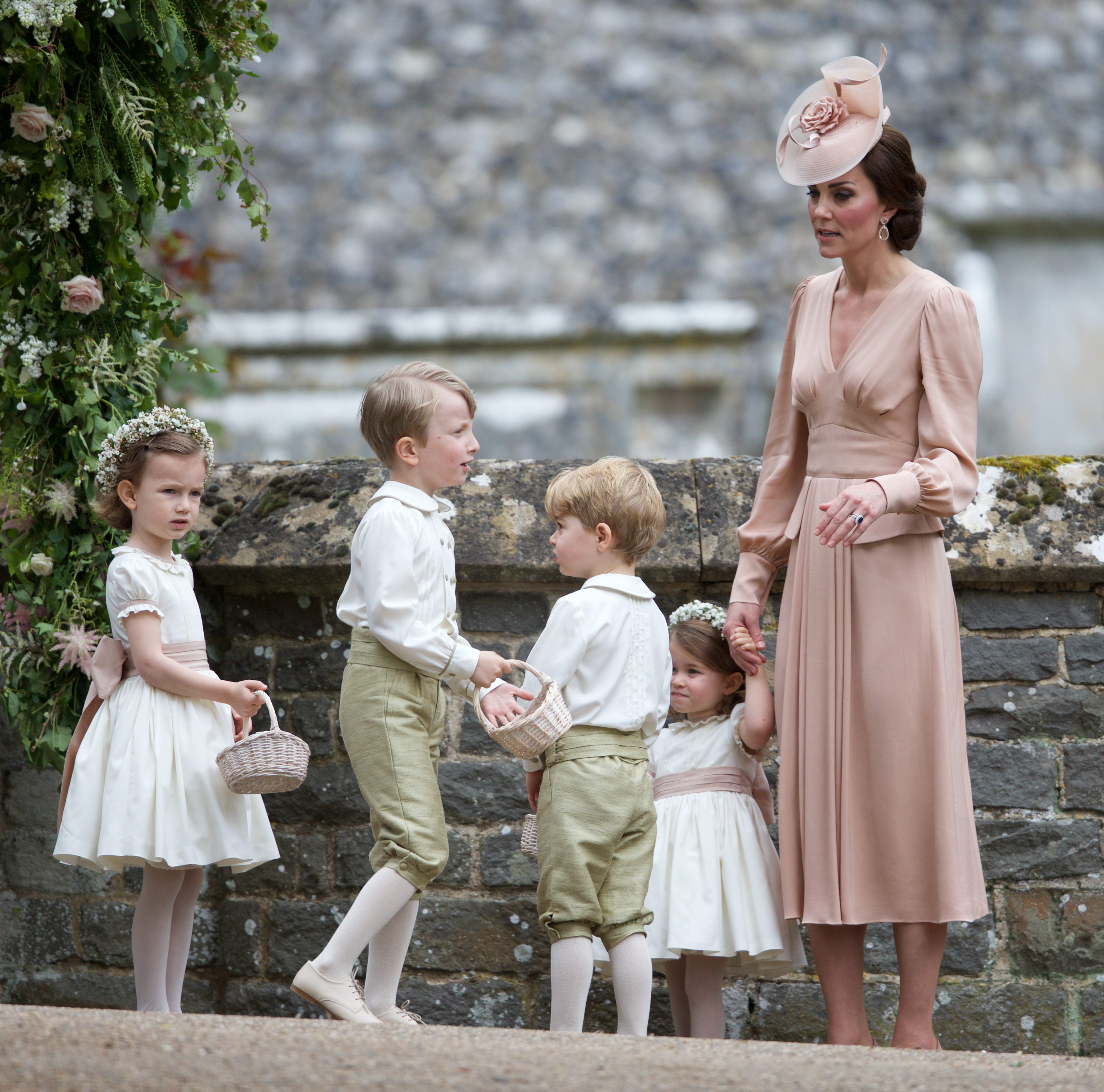 Advertised