 I have been saying this for so long. People go mad over their engagements and weddings, wanting everything to be super expensive for some reason. I get that you want your wedding ring to be special, but does it have to cost more than your rent?
Ah, no, says frugal, "that's a nice way of saying cheap", millionaire Mila Kunis, who got husband Ashton Kutcher and her wedding bands for under €100 on none other than Etsy, for God's sake.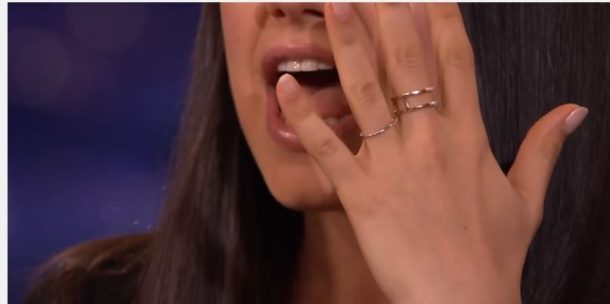 She does have a very expensive engagement ring (that she says she never wears) and having a $90 wedding ring -  that happens to be exactly what she wants - is "no big deal".
Conan remarks that it's a piece of jewellery that you'll be wearing for the rest of your life (presumably), but as long as it doesn't turn your finger yellow and as long as you love it, it doesn't have to be astronomical for the sake of it.
Advertised
Do you like the band? Do you think wedding bands should cost a lot?