 Weddings seem to have more and more layers to them these days (like many of Thelma Madine's dresses). Wedding invitations are now usually preceded by Save the Date letters (how long has this been a thing?).
And between the What's App/Viber/Email and Facebook groups, we're sometimes tired of their special day before it even happens. If it's a close friend or family member, then it's different because you want to know every single detail but outside of that circle, we're less likely to greet every notification with a handful of confetti.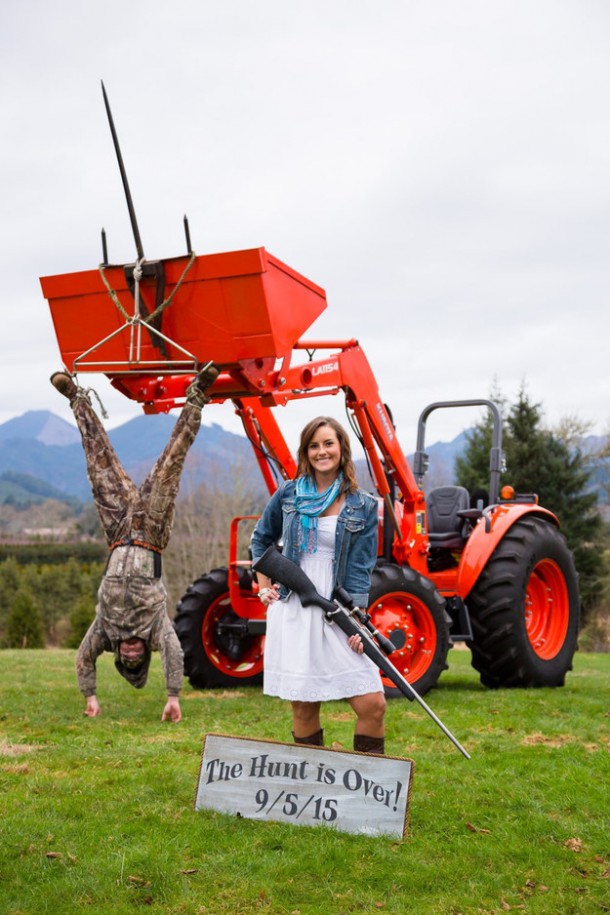 And some couples will go to great lengths to stand out from the crowd. This picture was taken by photographer Joshua Rainey in Oregon of a couple called Stevie and Brady for their Save the Date invite. And it's already been shared a whole heap on the Facebook page where it originated.
Advertised
Are we beginning to lose the run of our nuptial selves or is it all part of the wedding fun? Do you love weddings or do you see the invite as a summons? Tell us in the comments!