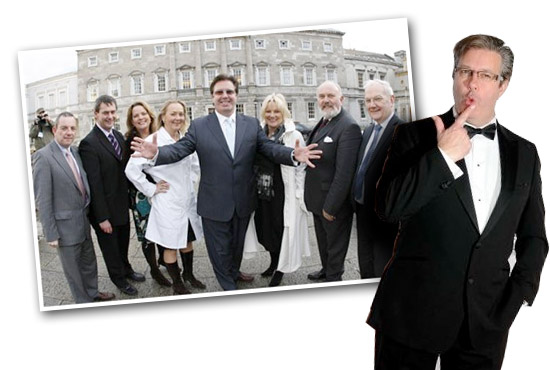 Operation Transformation is back - and it's bigger than ever, according to RTE anyway. Pun intended I think.
As the level of obesity in Ireland rises, a hell of a lot of us need to have a bit of a life overhaul in the health department. And so many people are glued to this program as Gerry Ryan and his team aim to transform selected members of the public from unhealthy and overweight to healthy and svelte. They're coached, put on diets and supported by experts to get to their healthy weight. And in a clever twist this year they have two of the most unhealthy (and loudmouthed) groups in society taking part - taxi drivers and politicians. Well known for their lardy ways, it's fun seeing this one play out.
We reviewed it last year and reckoned we liked it - but we wanted Gerry to stop saying "wunt" instead of "want". We still wunt that to happen but how and ever.
Advertised
I personally think they would shoot the viewing figures into the stratosphere if Gerry himself would take part - but what do you think?