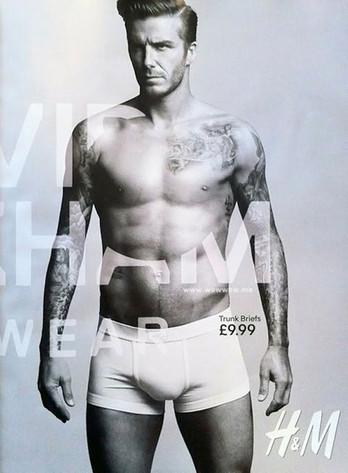 V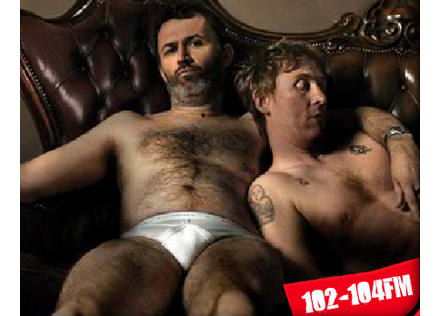 They're both famous.  Both multimillionaires.  Both incredibly successful.
And both like being photographed in their jocks and displaying the er generous fruit of those jocks on gigantic billboards
David Beckham loves being photographed in his briefs.  He likes being on billboards displaying his quite frankly huge package.  He likes it so much that we've seen him fronting up underwear campaigns for Armani,  on beaches and yachts in pairs of snug white speedos and rolling around with Posh in the (almost) altogether.
Advertised
And why not?  Sure he might as well.  Isn't he one of the ultimate sex symbols, a star athlete and possesses a set of abs most men can only dream of ?
So we're not a bit surprised to see him starring as the mickey face of his new underwear line for H&M.  But Tommy Tiernan?  That was a bit more of a shocker.  And when we saw his lad displayed on the back of buses and on billboards for iRadio a couple of years back it's safe to say that we took notice.
It was hilarious and totally worked as an advertising image.  In spite of the obvious entertainment value and er tongue in cheekness of the whole thing, lots of you admitted that you actually fancied Tommy in the ad.  Quite a lot in fact.
Does he measure up to Becks though in the fancying stakes?  Or is it Sick and Wrong to have dirty thoughts about Tommy?
Vote!
Advertised