 I love this time of year; summer is in the air! It's time to have lunches in the park, book holidays and in my case, start applying more layers of tan and getting the legs out more.
I don't know if it's a combination of all these things, but I definitely notice a pep in people's step once the evenings get longer. A group of people whose energy I definitely feel a shift in is my weight lifting girls' class. With the sun beaming into the gym in the evenings, we are more determined than ever to meet our goals and enjoy the weather while it lasts.
I've mentioned group training before, it's a great way to reap the benefits of personal training with a bunch of like-minded girls who'll spur you on, and the best bit, it's easier on the bank balance.
What's involved? Choose to train on Tuesdays or Wednesdays at 7 pm, plus Saturdays at 12pm for six weeks. We combine this with nutritional tips designed to give you more energy and burn fat.
The results? These vary depending on your goals, but progress is guaranteed. We have ladies who lose inches and pounds, who increase stamina, strength, and energy. Who doesn't want that?! Our Jessica (picture below left) started her own fitness journey not so long ago, and she has never, ever looked back. Read her inspiring health and wellness story here.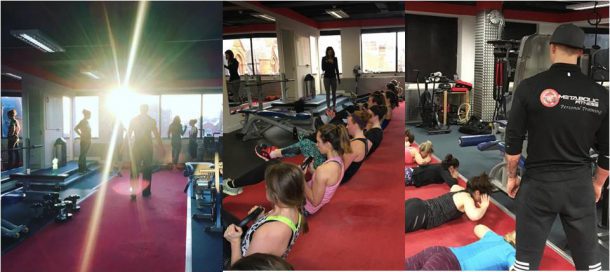 Advertised
If being more energetic, healthier and fitter sound good to you then message me here to enquire and book your place. The new course starts Tuesday 10th/ Wednesday 11th May.
Hope to see you in the gym soon!
Until next time…
Fiona
Advertised