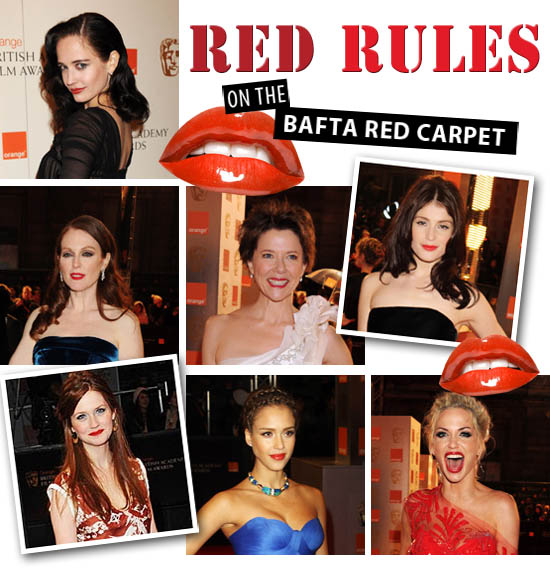 A bit of a case of matching the carpet to the, er, curtains, this: the one stand-out beauty look from this year's BAFTA red carpet was crimson kissers.
There wasn't really much in the way of guna action this year with waaayy too many stars gowning themselves in whey-shaded affairs so the pouts most definitely took precedence. And boy, were there a lot of stars rocking rouge this year: Eva Green, Julianne Moore, Annette Bening, Gemma Arterton, Ginny Weasley out of Harry Potter Bonnie Wright, Jessica Alba and Sarah Harding all slicked on the shade.
What do you think? Is it a bit of a cliche  to roll out the red at a formal 'do, or do you reckon it was a brave choice? And I also bet it's given a load of you the goo for a bit of a scarlet gob as well - if so, check this post out for some bargain recommendations.
Advertised
Pix from bafta.hellomagazine.com