 I'm starting to get worried about Ms. Fenty.
It's been eight years since Rihanna strutted into our lives with the release of "Pon de Replay". She has squashed a lot into those few years. She has sold 62 million records, collaborated in cosmetic and fashion collections, courted controversy like it was a hoodlum-y suitor and has cavorted around Irish fields in a manner that was deemed inappropriate to our delicate Celtic eyes. We've even gone around Dublin with a big stapler to cover up her cleavage.
As Miley (Byrne, not Cyrus) might say "Well, Hooooooly God".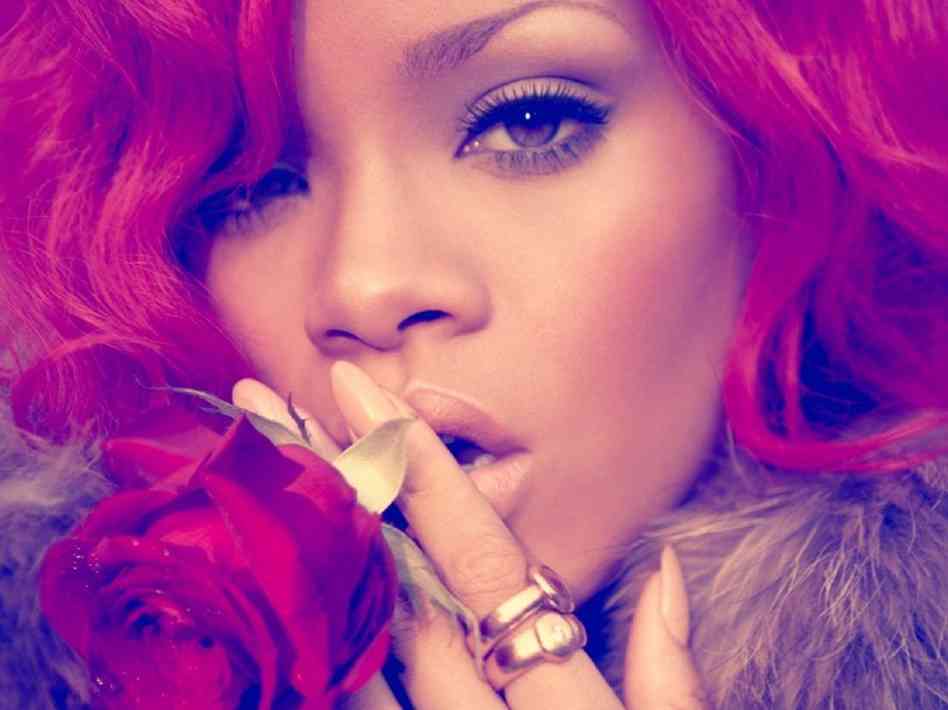 September 12th saw the release of her second River Island offering. Her first collection divided opinion and this 80 piece collection seems set to do the same.
It is bang on trend with sports-luxe featuring heavily and camouflage, metallic and leather being mixed through. Midi skirts, crop tops and strap sandals all feature. The colour palette is autumnal and delicious - burgundy, moody greys with flashes of colour.
And I wouldn't wear any of it.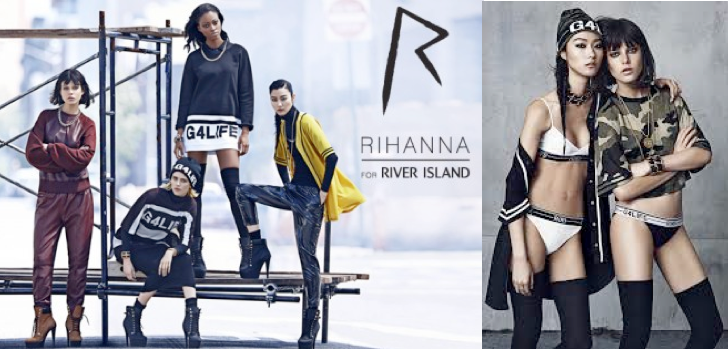 Rihanna was recently interviewed for American Glamour, citing Princess Diana as her fashion icon, describing her as "gangsta".
Advertised
Whatever Di was, she wasn't gangsta.
But Riri has taken the idea and has run with it. As fast as her toned legs would carry her. "G4Life" is emblazoned across much of the collection, the overall tone is tough and urban (even the camo onesies).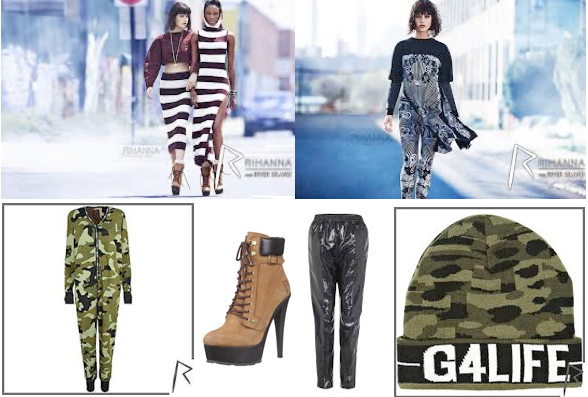 The concept is exactly what we might expect Rihanna to wear in her daily life - grill gleaming around a rolled cigarette, prowling the streets with Jay Z. But like catwalk shows, themes need to be diluted for mass consumption. Who is going to wear a perforated leather tracksuit? Not Biddy. Not Fidelma. And certainly not I.
I wonder does this collection represent what Rihanna is in danger of becoming? A parody of herself, a snarling cartoon character in a diamond encrusted thong. No doubt she is talented but is that getting lost under a marketing drive of sexualised drivel?
Her new "Pour it Up" video could make the twerking Miley (Cyrus, not Byrne) blush. There is literally nothing left to imagination. Which begs the question, where to next?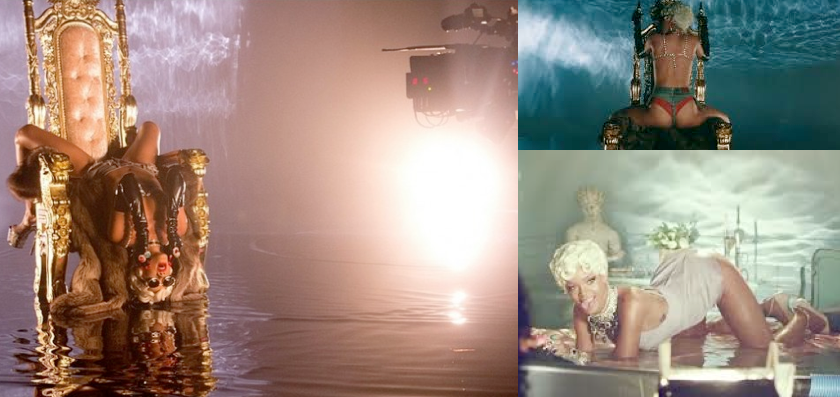 Hey, Mistah DJ won't you turn the music up (for now). But won't you turn the fashion down.
Advertised
The second part of the collection hits River Island in November. Will you be queueing up to buy it? What do you think of the collection so far? Do you still love the The Barbados Babe or do you feel like you are starting to watch a cartoon character?