 Wow... NICE SHOES! Ah c'mon, everyone's commenting on the ring but Cheryl is also wearing some pretty nice shoes so if the ring is out of budget (I suspect it might be for most of us), maybe we can turn our attention to her purty shoes?
But to the matter at hand. Mrs Cole-Fernandez-Versini (she can't keep the last husband's name and ignore her current husband's name…) has just announced that she has marriage number two under her belt. She's been with him for three months, so 'tis a bit of a Ryanair turnaround.
The singer has reportedly tied the knot to her French boyfriend Jean-Bernard Fernandez-Versini (that's a mouthful) in a secret ceremony this weekend. She's since taken to her Instagram account to confirm they in fact married a week ago (07.07.14). Naw.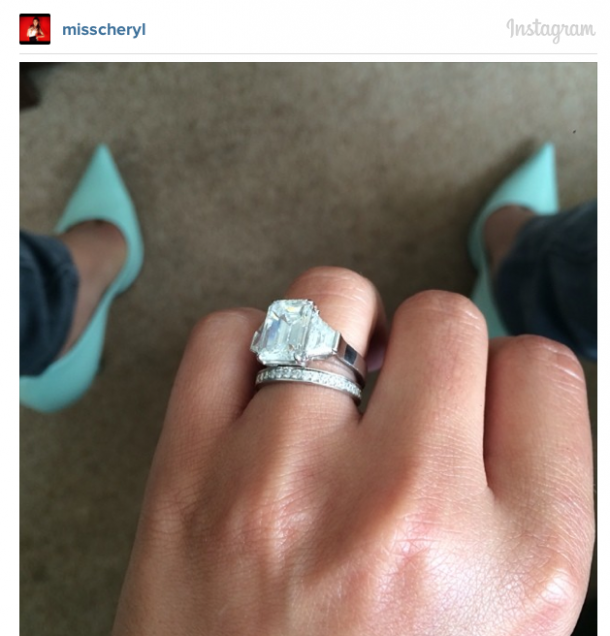 Alongside a photograph of her sparkler and wedding band (and shoes), she wrote:
I usually do not discuss my personal life but to stop the speculation I want to share my happy news... Jean-Bernard and I married on 7/7/14.. We are very happy and excited to move forward with our lives together.. (sic).
Advertised
The pair began dating just three months ago and went public with their relationship at the Cannes Film Festival in May before moving in together at Cheryl's luxury mansion in the UK last month.
Whirlwind, yes, but we really hope it goes the distance and brings the glossy-haired one lots of happiness.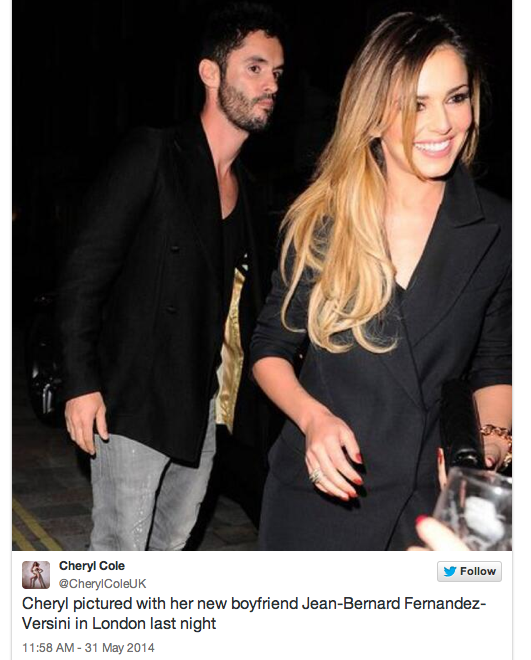 But I have one awkward question that I just have to ask - was she sitting on the toilet when she took that pic?
Did you get married after a whirlwind romance? How long were you with your other half before you decided to walk down the aisle? Or are you living happily in blissful sin? Share your love stories with us in the comments!