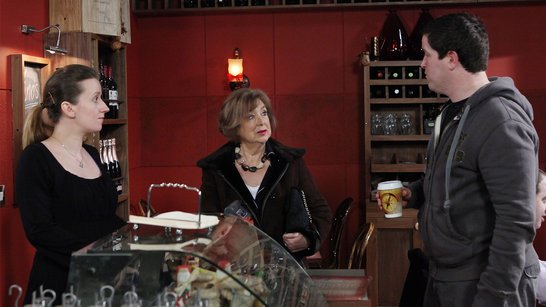 Ole' Testy B herself, Esther
Ah no, they haven't really.
But Estee Lauder's US-only collab with Mad Men and all the recent film tie-ups with things like Twilight got me thinking. RTE are so missing out on a trick here ladies. The opportunities are massive to join forces with, oh, I don't know, Constance Carroll and develop a suite of beauty items such as would stun the nation with their panache.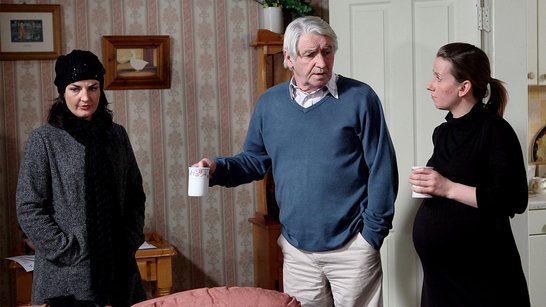 I envision less a collection and more a series of kits: for Yvonne, we could have the Scarlet Woman edit. It could contain red lipstick (of course) and some perfume designed to be attractive to both sexes. Something to make her less ugly on the inside could prove more problematic.
Advertised
As for Esther, well, hers is easy. In consultation with Testy Broader, foundation at least three shades too dark will be de rigeur, frosted fuchsia lipstick is simply a must and the finishing touch will be a nice shiny acrylic wig.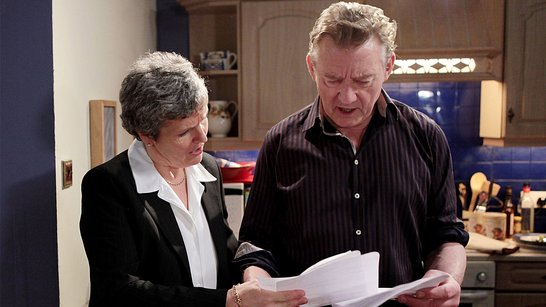 Val's repping hair. Her kit will be all about getting iron grey permy curls with no shine or lustre. And as for Suzanne? Wan direction for her: pale matte foundation, brown contour to hollow out her cheeks, no lippy and forget about the mascara. Miserable expression will be up to you.
So, how much would you pay for your Fair City Beauty Fix? €5? €10? €100? Oh I know, stop. It'd be priceless really.
Get Beaut.ie Delivered
Stay updated with Beaut.ie newsletters full of the latest happenings at Beaut.ie as well as great offers and things we think you might find interesting .