 It's been just a few days since the Taylor-Calvin-Hiddleston sh*t storm came crashing into our lives and changed us forever, and since then, there have been several turns in the plot.
Though everyone has joked, tirelessly, about Taylor's inevitable break-up album, it's Calvin who's allegedly begun work on some new, topical materials. According to The Sun, he's already hard at work in the studio. Calvin, they say, "feels talking publicly is not the way to go, but expressing things in music is the best option." What's more, the themes of his new music is said to centre around themes of "heartbreak, deceit, and lost love."
Call us crazy, but is this the best three-pronged publicity stunt the celeb world has ever seen? Maybe we're getting cynical in our old age.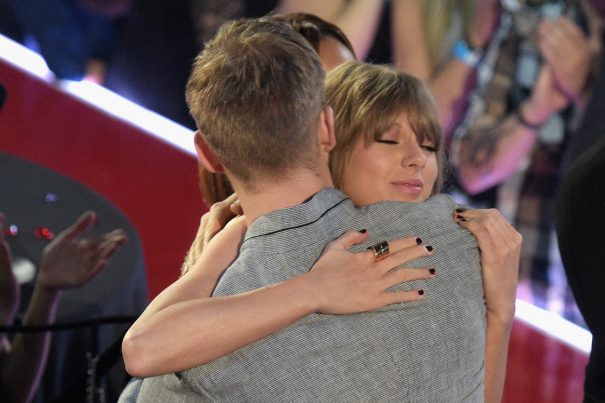 Advertised
Elsewhere, only true fans of what was once Talvin and is now Tiddleston will have picked up on the ever-so-subtle shade thrown at Taylor by Calvin when he said to the paparazzi that 'it's all good' whilst donning a pair of Kanye West sneakers, which Taylor's brother famously threw in the bin following the rapper's 'bitch' comments about the pop-sensation. Still with us?
At the same time, Taylor and Tom flew on Taylor's private jet to NYC, where the unrelenting paparazzi stalked Hiddleston for a million-dollar quote. They pressed and pressed him for a comment but Tom completely blanked them, which shows good media training on his representatives' part. Well played. You can watch the epic blanking video over on TMZ.