 Growing up, we always had family pets; dogs, cats, goldfish, rabbits, you name it we had it, but it was the dogs who had a special place in my heart. Over the years, I've toyed around with the idea of getting one for my own home and family, but the time was never right and it would be unfair to a dog if I wasn't in a position to fully care for it and give it the time and attention that it needs.
Well, the stars have finally aligned and so on December 18th, puppy Kobe is coming to join the family. He's a Schnoodle (half miniature Schnauzer, half toy Poodle), essentially a mop of curly black fur. My boyfriend and I are like kids at Christmas and recently bought up half of Maxi Zoo in preparation for his arrival.
As part of our prep, I'm on the hunt for bars, restaurants and hotels that welcome pets. We are fairly social and it's important to me that our lives aren't overly restricted by his arrival. In the States, as well as most of the rest of Europe, they accept dogs into daily life a lot more than we do (so far). From public transport to bringing them to cafes, they are a part of the scenery wherever you go.
I'm hoping that one day soon Ireland will catch up with our neighbours. Our generation is getting married and having children later and later, if at all, so dogs are becoming our 'babies' in a lot of ways.
We've quite a way to go yet, but we're moving in the right direction. Here are just some of the places that people have shared with me where dogs are most certainly welcome:
The Twelve Hotel - is only minutes from Galway city centre and sits at the gateway to Connemara.  With their spa (featuring Voya products) and their fab gastro options, this is the perfect spot for a weekend away with Fido.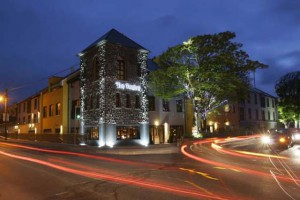 Agadoe Heights - this 5-star luxury hotel resort in Killarney Co Kerry needs no introduction; its name has long been synonymous with glamour. While away a long weekend in the lap of luxury and indulge your pampered pooch as well.

The Salty Dog - is a boutique hotel and bistro in Bangor, overlooking the Marina and the Irish Sea. With its lovely Victorian architecture and a wealth of outdoor pursuits including many golf courses right on your doorstep, you'll be spoilt for choice with activities.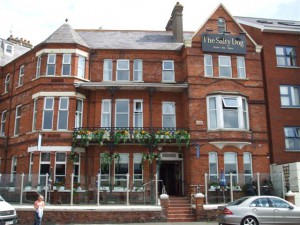 Advertised
MVP - this pub is a no fuss or frills pub in Dublin 8.  It's open from 4 pm daily and offers great pints, friendly staff and Spudbox (delicious baked potatos with a choice of toppings). Best of all, your dog is as welcome as you are.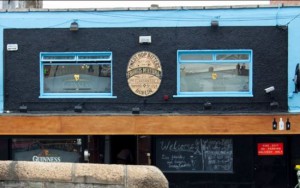 Grogans - this institution in Dublin city centre is well known for the permanent buzz that surrounds it. It's a great people-watching spot. While dogs aren't allowed inside, they can happily keep you company while you watch the world go by outside.  Just remember to dress for the weather!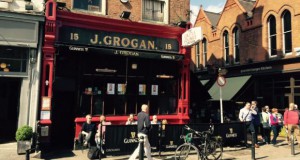 The Fumbally in Dublin 8 is a mecca for hipsters but don't let that deter you. The food is excellent and the coffee strong. They have a laid back and welcoming vibe which extends to our four-legged friends.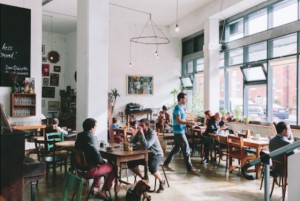 L'Gueuleton - it is probably no surprise that this bastion of French cuisine in Dublin welcomes dogs, seeing as they are such a big part of people's lives in France.  You do need to sit outdoors but with a warm blanket and a glass of red wine, where else would you want to be on a crisp clear winter's day?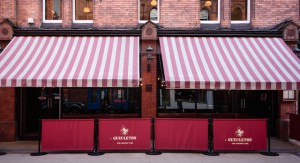 The Happy Pear - this fabulous veggie mecca in Greystones, Co. Wicklow seems to welcome everyone with open arms and that extends to our furry friends. Well worth a day trip.
Advertised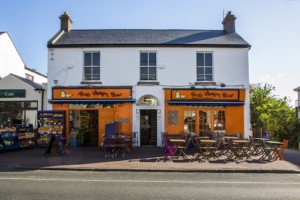 If you've anywhere that I can add to my list then please do let me know! Especially food and drink spots in Dublin, even if I may need to stay outdoors. And stay tuned for more updates on how Kobe impacts our lives!