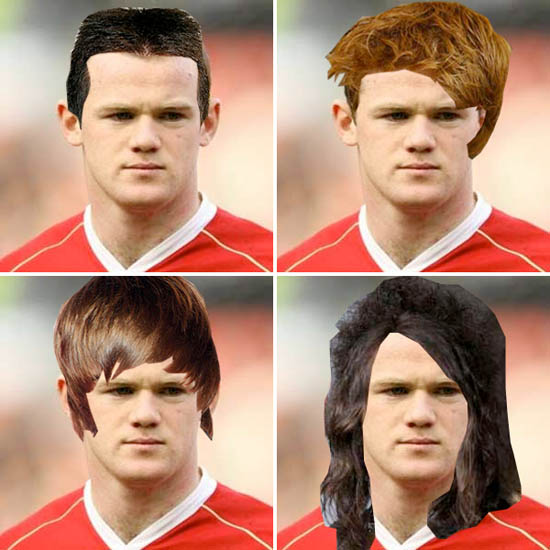 News broke over Twitter on Saturday AM that Wayne Rooney had been down to That London to see a Harley Street specialist for a hair transplant.
"Just to confirm to all my followers I have had a hair transplant. I was going bald at 25 why not. I'm delighted with the result." he Tweeted. Absolutely, fair enough Wayne. Losing your hair must be Godawful for guys and if you don't have to suffer it - and you have the cash not to - then hey, don't. A new sense of devil-may-care has sprung up amongst male celebs about admitting to hair transplants since James Nesbitt was so frank about the benefits of his. No doubt he was keen to beat the red-tops to the punch as well, but he finished with this: "It's still a bit bruised and swollen when it dies down u will be first to see it. Anyone recommend any good hair gel. Haha." he finished.
A good GEL? Oh, we can do better than that. Beaut.ies: ATTENN-SHUN. Fall in. Important work needs doing. Wayne's got some time now while his new hair takes and flourishes, so lets turn our attention to what truly is the important issue of our time. Feck the economy: What way do you think Wayne should style his new barnet?
Advertised