 Every year, Queen Elizabeth releases a list of deserving individuals for her Honours list, to mark her Official Birthday. (As opposed to her Actual Birthday. I wonder if she gets two cakes for her two birthdays?) Anyway, in amongst the charity workers, teachers and scientists was one super famous name: Angelina Jolie.
Due to her being an American citizen, she can't actually use the title, but she's now officially an Honorary Dame, in recognition "for services to UK foreign policy and the campaign to end war zone sexual violence." Go Dame Angie!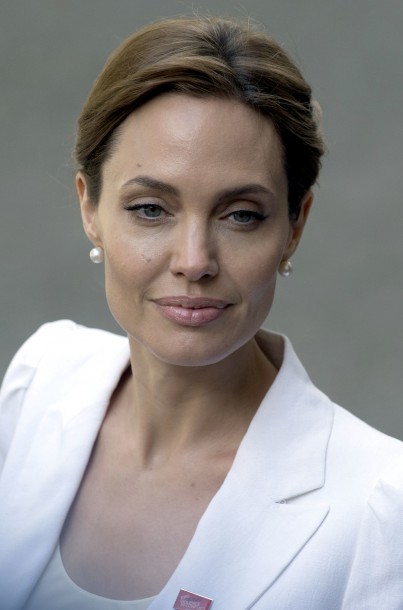 I've always liked Angelina Jolie. Back in her starlet days, there was a constant dark weirdness to her. Endless anecdotes painted her as a chaotic and complex woman, miles more interesting than, say, Gwyneth Paltrow sobbing with her Oscar in a pink dress. Angelina showed up for her 2000 Oscar win dressed like an even sexier version of Morticia Addams and married her second husband, Billy Bob Thornton, wearing vials of each other's blood around their necks.
In recent years however, her image has done something of an about turn. Her energy is now devoted to humanitarian work, her family and directing (as well as vamping up a storm as Maleficent). She's a special envoy for the UN, she hosted a summit in London to deal with ending wartime sexual violence and visits troubled areas such as the Congo. It's wonderful to see a celebrity using their influence to do good in the world and highlight causes that might not otherwise receive the coverage they should.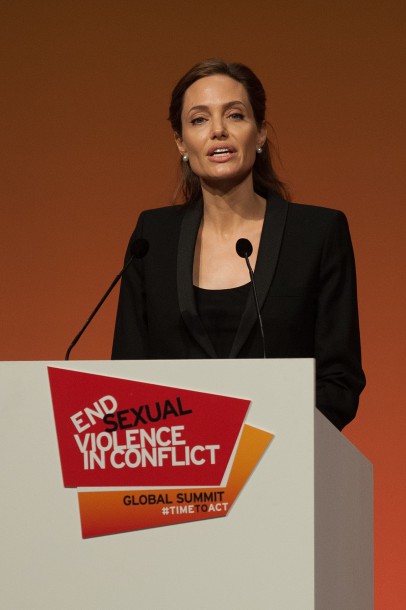 Advertised
Apparently the turning point for Angelina was in 2001, while filming Tomb Raider (which I have a huge soft spot for, seeing as big, fun action films are so overwhelmingly male-dominated), when she decided to adopt Maddox, her Cambodian son.
She may have been branded as a supposed homewrecker when she and Brad Pitt got together, but really, the way the world divided itself into Team Jen and Team Angie seemed to let Brad off the hook entirely. And let's face it, it's not as if he was just some helpless idiot with no say in the matter.
As Hollywood celebrities go, Angelina is a remarkably un-Hollywood A-lister. She's still an interesting woman (she has a pilot's licence and collects knives), while raising her six children with Brad and remains one of the most gorgeous actresses in the world. You could peel spuds with those cheekbones. And now she's an honorary Dame for her crusading efforts in human rights. Hooray for Angelina!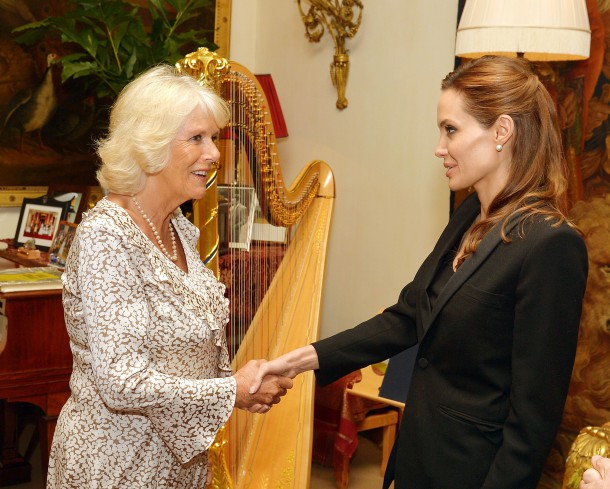 What do you think of (Honorary) Dame Angie?
Advertised
Do you think she was more interesting back in her hellraising wild-child days? Are you still waving a tattered Team Jen banner and wondering what might have been? Or do you think she's an all-round deadly bird, like I do? And are there any other Hollywood-types that you would like to send a 'well done on being sound' card to?