 If you were in secondary school in the 90s then you will remember the abundance of Ibiza-like dance songs like On The Beach (don't make me sing it) which I thought was the best dance tune ever. It made me want to be on a permanent sun holiday, even in all my pastiness.
Yes, I dreamt of sandy beaches, swimming pools with turquoise water, sunsets over the beach side bars....sigh. Can we go now? Well, if you are preparing for your summer jollies, then you'll need some beach essentials.
And I've taken the liberty of compiling the best beachy bits and pieces for you to peruse, or pto urchase in advance of your holliers.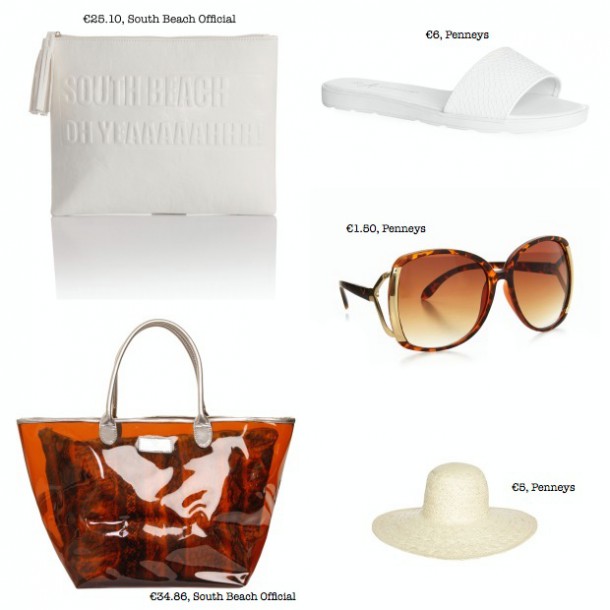 So let's get packing because you're going to need a few thing in your holiday beach bag. First, you need one amazing beach bag, sorry I should I have mentioned that first.
Advertised
My fav new website for all things holidays, South Beach Official have some great ones. I like a see-through one that has a lining that you can alternate to match your outfit.
If you are like me and need to drown yourself in SPF 100,000 before even leaving the tarmac at Dublin, then a hat is an essential element. Round styles are very elegant, and slightly reminiscent of the hay day of Monte Carlo. And anything that channels that look is ok with me.
I do love a good flip flop but you can up the ante in the style stakes with your beach footwear. A nice pool side sandal is a good choice, as I think they are much more comfortable to wear  for the pool and while perusing the shops in the afternoon sun, If you don't want to splurge on a pair of designer shades, then our most popular high street shops have sunglasses for very little. My current favs are these ones I'm wearing from Parfois!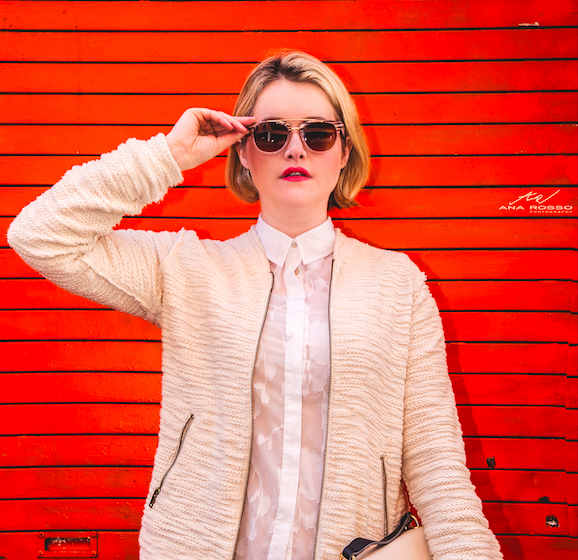 What are your beach essentials and what will be in your suitcase this summer?