 We browse through photo galleries daily wishing to be here and there with all of the fabulous people but this party looks like one we really would have liked to attend. We think we would have fit right in!
Dawn O'Porter is one cool gal and as well as being a TV presenter, columnist, mum to a young son and wife to Mr. Chris O'Dowd, she's just gone and opened a shop. 
We love Dawn's style - that bob! her quirky-chic dress sense! - and if you look carefully behind Caroline Flack's lovely self, you can get an idea of what's in store in, er, her store.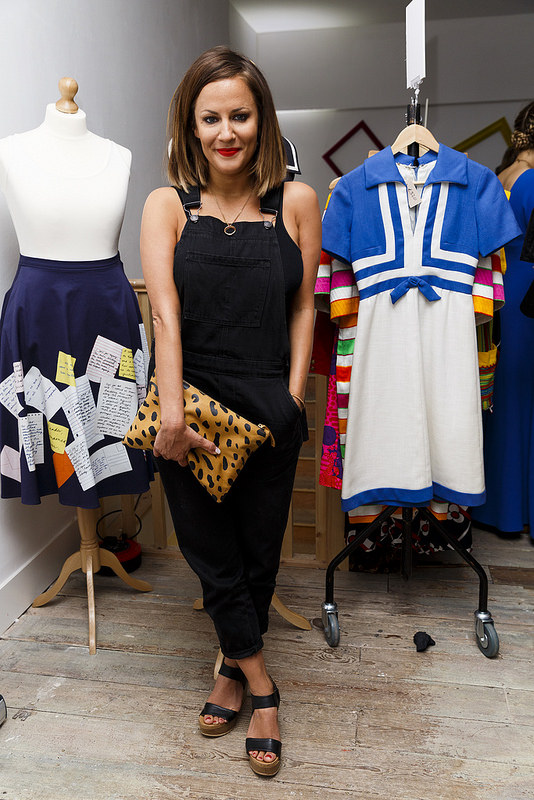 Speaking of Caroline Flack, what do you think of her take on the dungarees trend? We like the colour and her sandals and that bag is terrific but she looks a bit like she forgot to put a top on underneath and is trying to convince us that she did it on purpose. 
Here's Dawn herself with her wares:
Hanging up, that dress and its shade of green might not appeal but we think it looks great against Dawn's colouring. Her shoes are the perfect match: nude, t-bar to make them interesting and the heel height is just right, comfortable yet leg lengthening. 
Advertised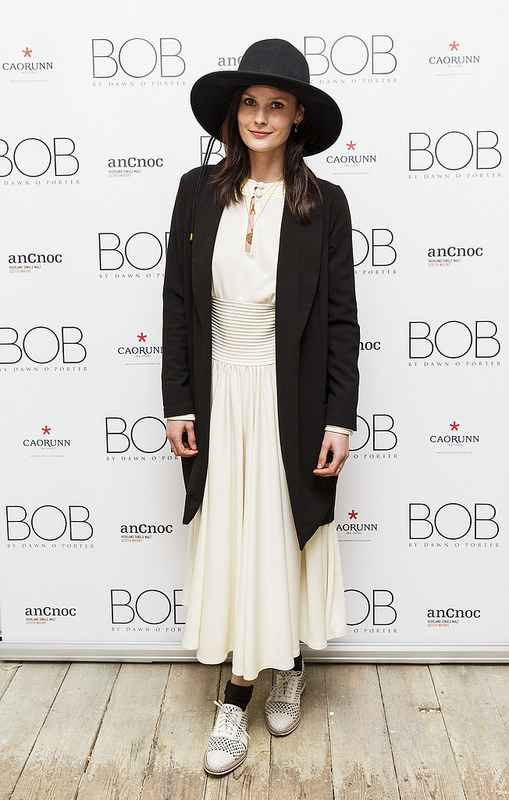 We love this ensemble worn by model and presenter Charlotte De Carle. The white dress is summery but it is saved from being in-your-face beach holiday by the black items. My, how we adore black in summer. It can be done, when done right. Would you?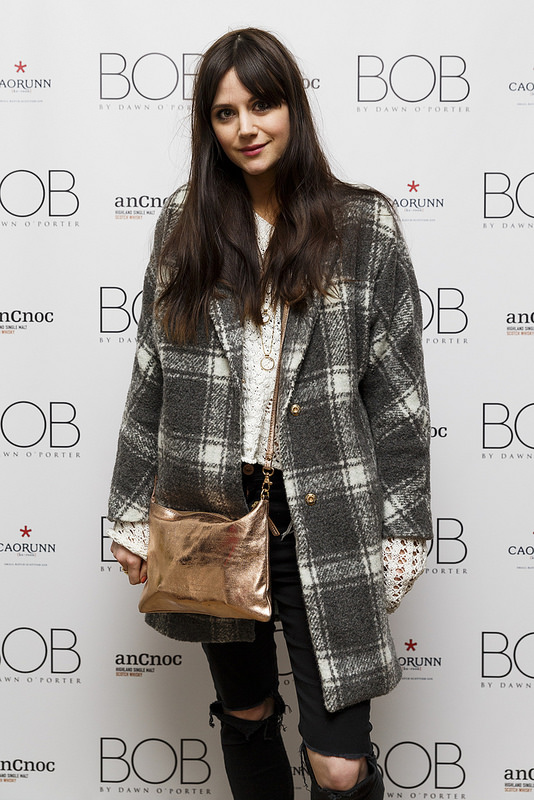 Another outfit that pretty much sums up May is this one worn by Lilah Parsons (another model / tv personality if you didn't know that already. We didn't.) Everyone should have a hint of metallic on them this summer. Like Lilah did, going with a bag is a good option (we have a great rose gold tote from Zara that cost only €30) or shoes are another good bet.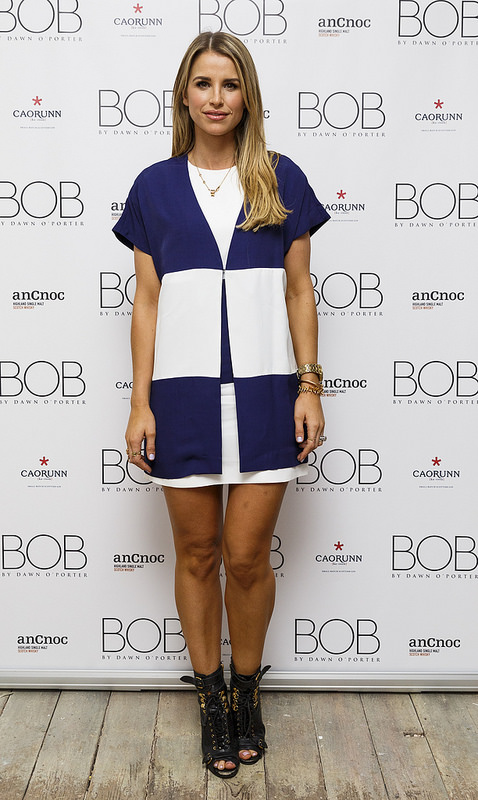 We couldn't not mention Vogue who was the epitome of casual chic. The gúna nods to the sixties but it's thoroughly modern in its design. Punking it up are the shoes - proving that peep toes are still acceptable (thank God, we bought an expensive pair last year) - her lilac mani then tones it down. Gorgeous. 
Check out the other Fashion Girl styles from the night in the gallery and let us know your favourite!
Advertised