 If diamonds are a girl's best friend, a great bag is her life long companion
Some people are shoe people. Then there is the glasses crew. The possé with the mostest, however, are the bag lovers. Bags are those items that don't need to 'suit you', but they can certainly reflect your personality. They can be big; they can be tiny, they can be any size at all. And they have a purpose. A bag lover will have tonnes in their possession, but they will always be after the holy grail.
The Designer Exchange on Dawson Street in Dublin's city centre (and its online store) is the latest store to join the summer sale brigade, and, my, the goods are gleaming. If you've always wanted a designer bag but merely thinking of the price would bring you out in a hot flush, this could be your opportunity to just go for it.
The store sells top-condition pre-loved designer handbags and accessories, and they're dedicated to helping their customers find the perfect piece.
Let's start big; so, they have a 50-year-old Hermes Constance that's been reduced from €3495 to €2795 - an incredible bargain. Still, if that's still a little bit out of your price range, how about a Louis Vuitton Mini Lin Josephine PM that's €295 down from €395? Or a Fendi Monogram Sweetie Shoulder Bag (€149, was €195).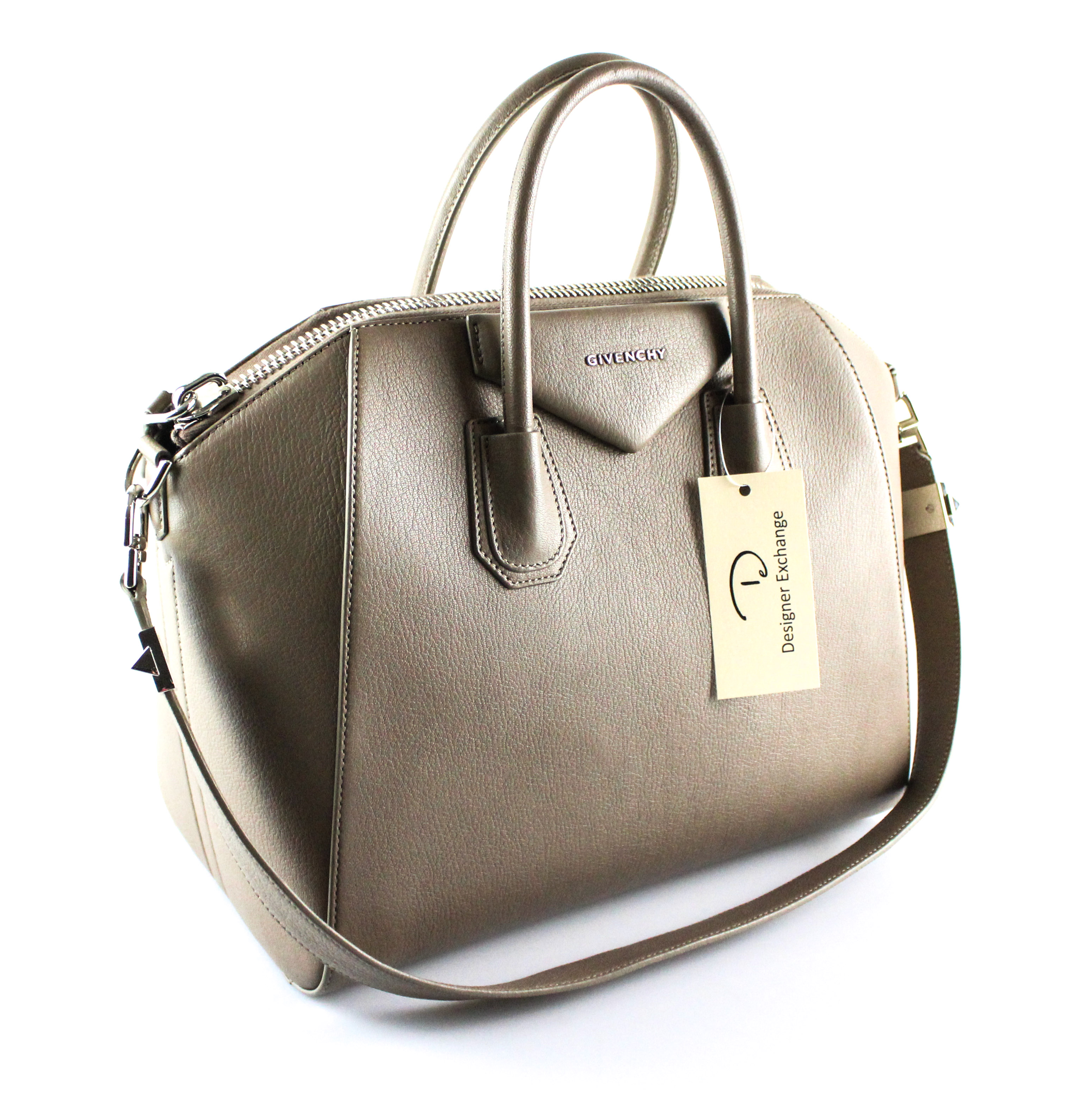 Givenchy Antigona Bag Was €1495 Now €1349
Advertised
If no one beats me to it (it's a first come, first serve kind of sale), I'm SO after The Aspinal Hobo Bag (€295, was €395). I love it. (Shh... there are Chanels, too. And Saint Laurant. Ok, I'll stop now.)
The sale is on in store and online and there are some seriously great deals. You can't deny that you're still handing over quite a significant chunk of change for one, though, despite the sale price. BUT, the Designer Exchange angels offer the option to pay over 12 weeks. What? It's true. 
Just to give a quick rundown on what else is available, there's 20% off all Marc Jacobs, Michael Kors, DKNY, Anya Hindmarch and Gucci stock and reductions on jewellery and sunglasses and shoes, too.
This sale is going to be very, very hard to resist.
Advertised