 Nobody wants to flit from party to party in cold weather wearing a slip of a dress. You won't even have to think about it with this number from New Look.
On days like this, when your breath is visible, and you curse yourself for not wearing gloves, the thought of a party dress is grim. I don't know about you, but all I just want to cosy up in a onesie, full-length dressing gown and fuzzy slippers. And it's only going to get colder.
Winter party dressing is hard to do. You must think about how cold it will be outside, and how warm it will be inside. You need to make the tights decision. Should you bring a cardigan?
This dress, new into New Look this week, will solve those problems. The material is velvet, the most luxurious of wintery fabrics. It has long sleeves so you don't even have to think about shivering in your bathroom while you wait for tan to dry. I love the dip hem; it is a brilliant gap between mini and midi. The wrap style flatters everyone, and it's closely fitted without being too tight. All that, and it costs a mere €39.99.
Advertised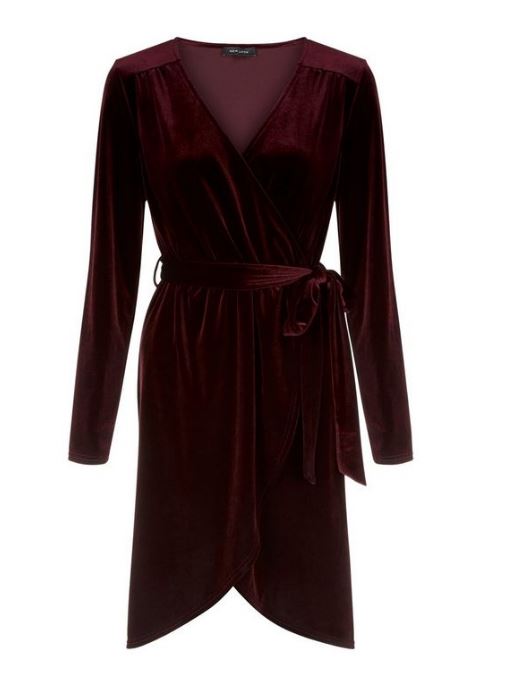 We will accessorise with a different necklace and shoes for every party this season. Except for when we're going from the office to the bar, that is. Then we'll wear this. Fashion has been kind to us this year.