 When you need something between heels and runners, these flat shoes might be your saviours this spring.
I needed a pair of flat shoes to wear and there were conditions. They had to be semi-formal; they couldn't be runners. I would have prefered them to not be 'traditional' ballet flats because they would have downgraded my 'look'. Basically, I needed the flat version of high shoes. I don't own any such shoe. I have high heels and plenty of walking flats but nothing in between. I think the reason is that I wear runners to work and then change into high shoes and I don't see the point of changing into flat shoes. I wouldn't walk to work in non-casual flat shoes because they would get worn and scuffed easily (speaking from experience).
This beloved Penneys boot is back just in time for spring!
When I realised my shoe dilemma, I began a search for the nicest flat shoes you could wear to work or to dinner or Out Out if you wanted to. Zara was my first port of call - unsurprisingly - and it didn't let me down. In fact, it is extremely hard to choose more than one pair from Zara's collection, so I've included a few in this list. But the pair I've actually bought for myself is the first, the 'flat cage slingbacks' in pistachio green. That particular shade of green is SO in this season, but if you don't think it will suit you in clothes form, wear on your feet! I love these because of the pointed toe and the delicate strap. I'll wear these to work, at the weekend, and on holidays, too.
Both Zara and Topshop and many other shops in between have snake print shoes a-plenty which, if you're looking for a guide, will suit all occasions, too.
Zara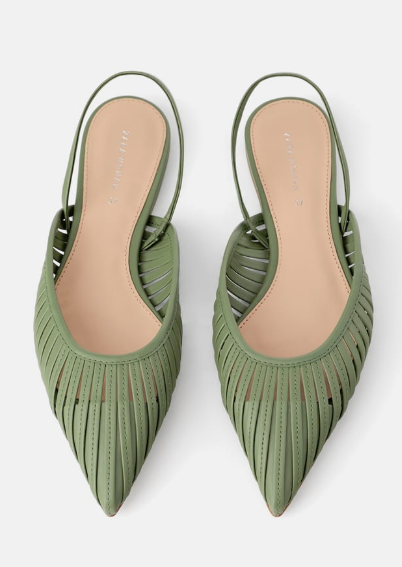 Advertised
Topshop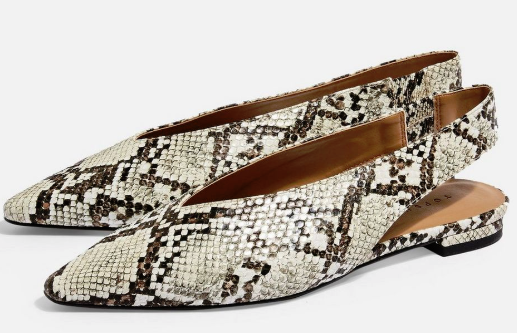 Mango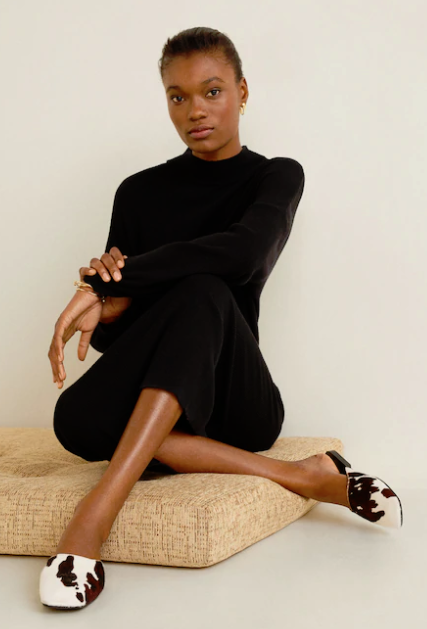 Advertised
H&M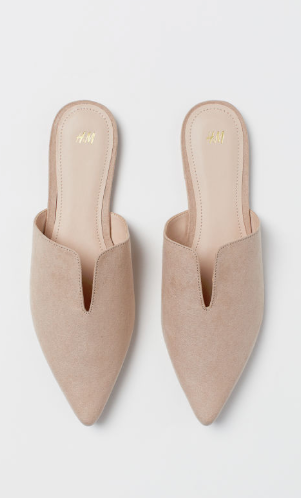 River Island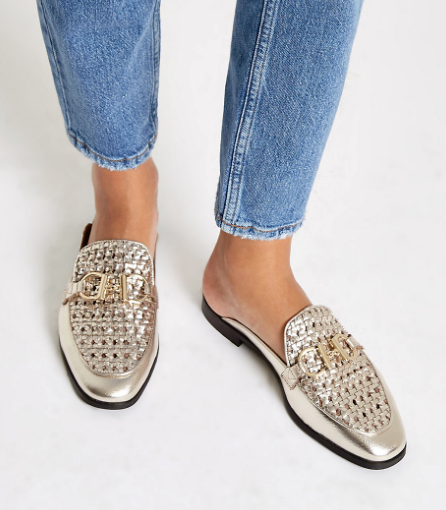 Gold Woven Leather Backless Loafers €65
M&S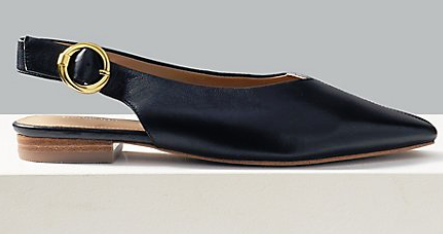 Leather Square Toe Slingback Shoes €65
Stradivarius