 It's the boot Penneys continue to bring back season after season because they just know it works.
They're the boots that arrived in Penneys as a reaction to the boots seen on the likes of Sienna Miller at the dry area of a festival. These are the Penneys boots that defy the Penneys rule; they don't come and go and stay permanently gone. They make their comeback year after year. They're the skinny jeans of boots, guaranteed crowd-pleasing go-to's that you can rely on. I bought a pair two years ago and thought they're a bit scuffed and the colour is more, well, dirty than beige now, but they're still going strong.
See the perfect ankle boots for the 'cool mom'.
These boots go perfectly with skinny jeans, of course. And they also go with mini skirts and midi skirts, and dresses, too. For those of us who aren't keen on showing their feet in the warmer months, they're a great alternative (and they give a bit of height, and they're comfortable, too!). The Cuban heel and Western aesthetic mean that they've stood the test of plenty of seasons; the shade gives them the neutrality to match countless outfits.
Penneys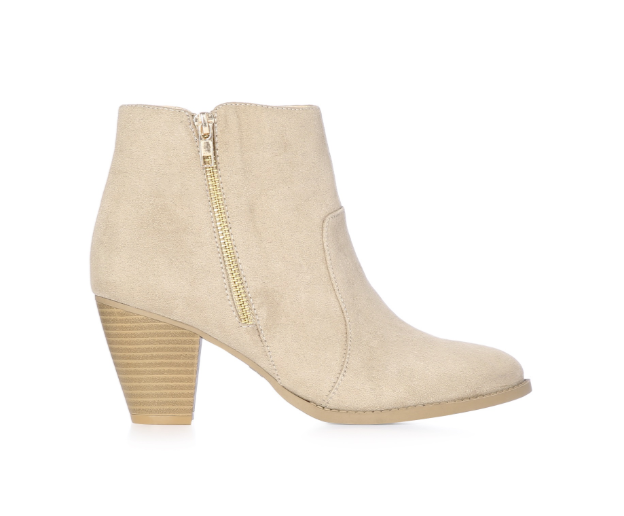 Advertised
Cream Cuban Heel Boot €17
This season, the Cuban Heel boot also comes in a new shade, stone, which is equally as neutral. I'll be buying another pair in the original cream shade to wear with basically my entire spring wardrobe.
I'm tempted by these snake print boots, too, though; snake print is the new new neutral, and they will add some pizzazz to otherwise boring outfits. (Can't you see yourself wearing all-black with these on your feet?)
Penneys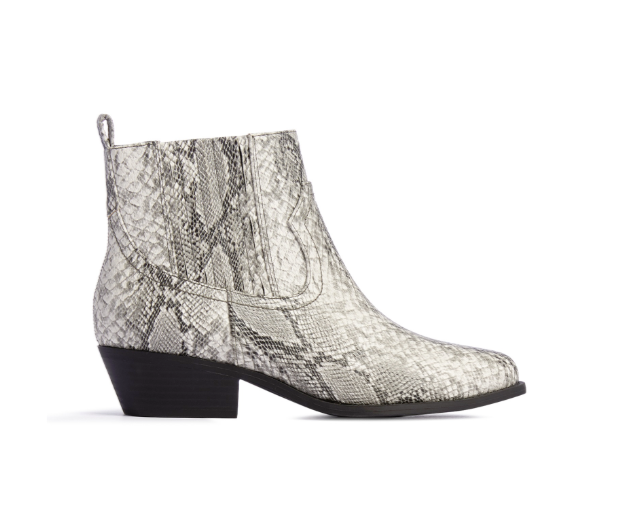 Advertised
Snake Print Western Boot €19
The heel is even lower but still gives a little lift. Both types of boots are cheap enough not to have to worry about wearing down the heel anyway! Which style will you choose?