 Dance in these party shoes at every event you have this winter
Yesterday, we spoke the truth. Summer may be over with a capital O, but "wedding season" sure ain't. Luckily, because of all the parties that are thrown at this time of year, you can buy a winter party dress and wear it everywhere. Well, maybe not to work, or for a walk in the park, but - you know what I mean. The same goes for party shoes.
Out of the five we've picked from your usual High Street faves, these range from the investment to the seasonal, the car-to-bar to the oh-so-comfy. Party shoes are meant to be fun, so just secure them to your hooves, and get dancing!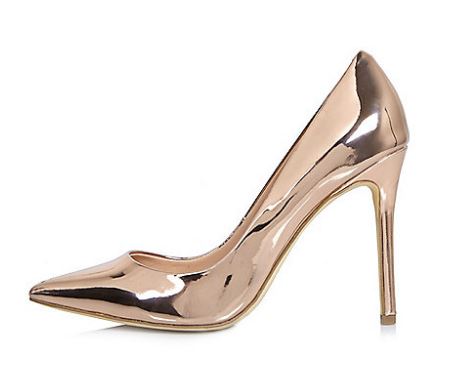 Your classic court with a seasonal twist. The rose gold, metallic finish takes this shoe to party level. It goes with pretty much any outfit, and you can actually wear this pair out and about, too. We see them at a classy cocktail party with black cigarette pants. If you only buy one pair of shoes this season, this is what I'd recommend.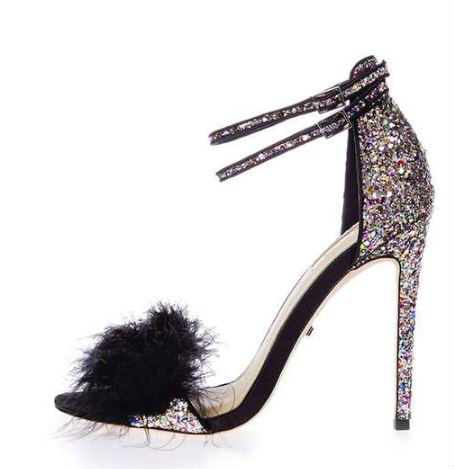 Not for the faint-hearted (or weak of ankle), but these are the epitome of party heels. You wouldn't want to get caught in the rain with them, but you can be sure that all eyes will be on your feet. So - get a pedicure.
Advertised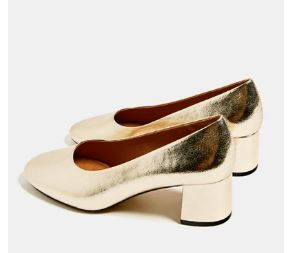 This style harks back to the Swingin' Sixies and Seventies when the cool girls would skip around in them all day and night long. The heel is just right for such activities and that gold shade, though.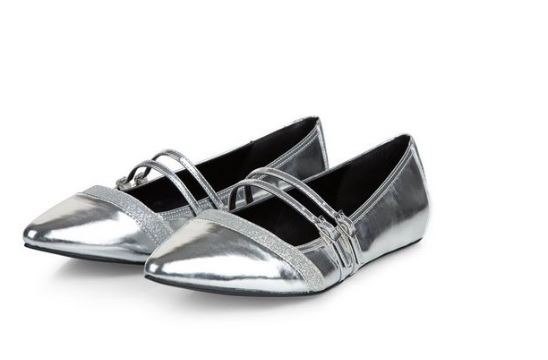 If you got to go low, make sure your shoes still have a hint of a party soul, like these cute numbers from New Look.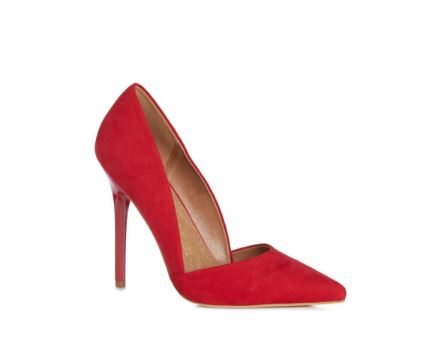 Advertised
Everyone needs a pair of red heels in their shoe arsenal, and that's a fact. We can't count the number of times that we need some but came up short. Now's the time of year to by red anything; we promise that these will not be a style regret. If they are, they cost only €19, so...