 How did we miss this outfit? Laura Whitmore slayed it at the NTAs and in our eyes was the best dressed.
Last year, we credited Laura Whitmore as the best dressed at the NTAs. And this year, we're saying the same. While browsing through the galleries of dresses long and short, flattering and not, we missed The Whitmore until we found her on Instagram, next to a train track, dressed like this.
The gal's got style, that's all we can say. Her suit, by Zadig and Voltaire, is in one of the colours of the season. Her shoes, well, they look impossible to walk in but good for her. We'd look like Mr Tumnus if we tried to wear them.
As always, we've found a way to steal her style on the high street.
Advertised
Get the Look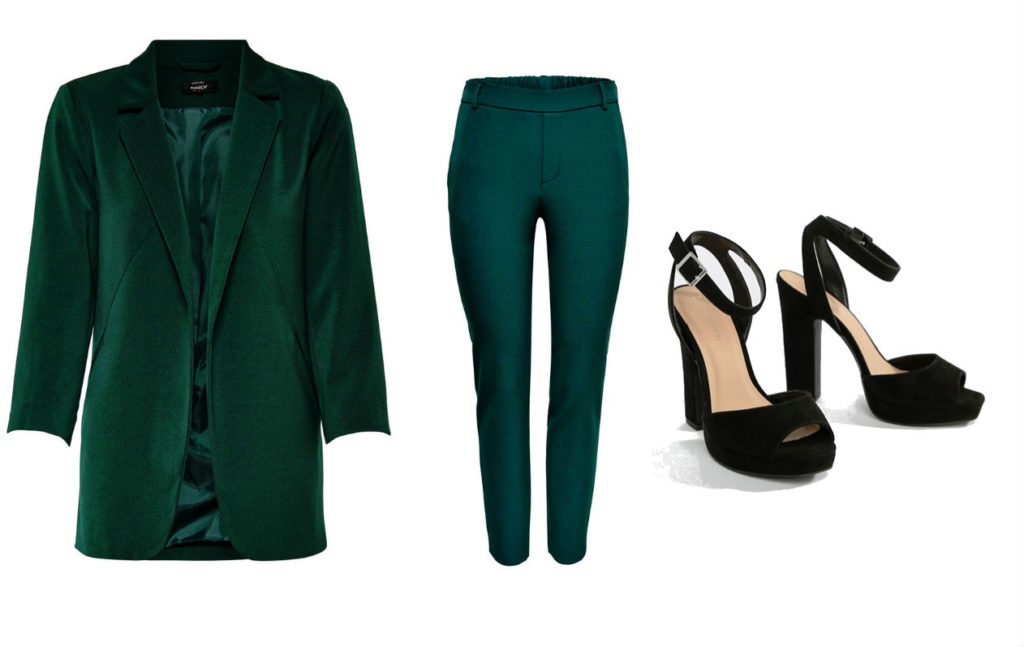 Only Loose Trousers €34.99 / Only Loose Blazer €49.99 / New Look Square Toe Platform Heeled Sandal (via ASOS) €35.93
We love the suit look. It's a mainstream alternative to a dress these days, as proven by Laura who has worn the look two NTAs in a row! Laura is actually a true champion of the suit. She wears them more often than any other type of clothes for a fancy occasion.
Do you ever wear suits when you go out? Might you pick one up in a shade of green?