 We really hope The Critics' Choice Awards 18 red carpet is a sign of things to come this award's season
We were prepared for the Golden Globes red carpet to be black and black it was. But the cloud burst for the Critics' Choice Awards resulting in a downpour of light and bright hues. If the palette weren't so overwhelmingly pastel, it would have been a shower of Skittles, so it would have.
I think this has been one of my favourite red carpets in years. Maybe it's because of the blackness and seriousness of the Golden Globes, although so many of those gúnas were gorgeous. It does go to show, though, that red carpets are so much more enjoyable when the colour palette is diverse.
In a complete 360, white and other really light shades were the dominant shades on the night, with a few bursts of colour in between. There were, of course, a few dark dress, but we'll let them off because you and I know you don't have to have a special reason to wear black.
But let's get on with it. Behold, one of the best-dressed events in recent years.
And we have to start with Angelina who surprised everyone in a white - white! - Ralph and Russo dress. Everyone has to take a break from black once in a while. This was the complete reverse of her GG ensemble, right down to the red lipstick.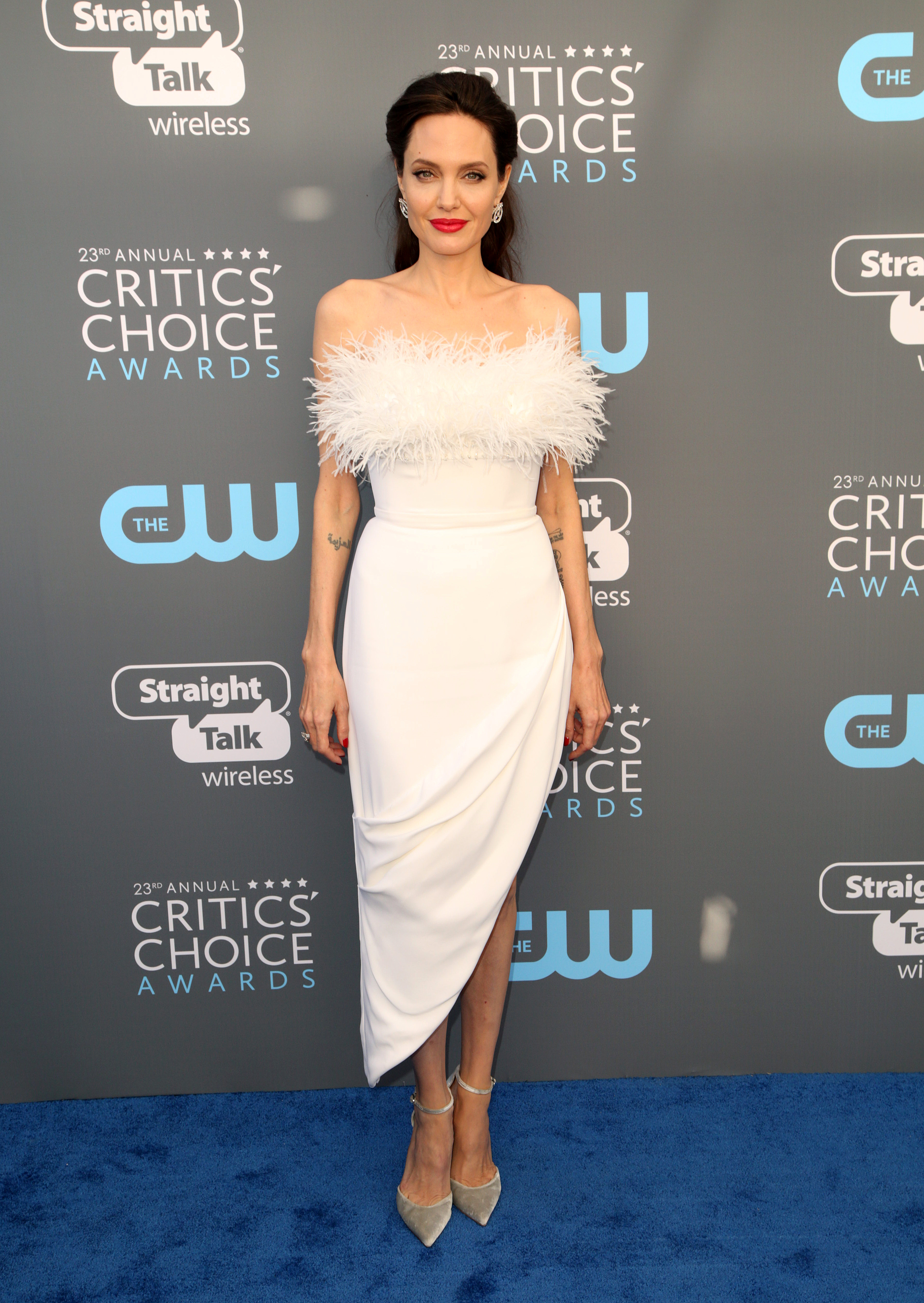 Saoirse Ronan was a Dynasty-tastic Goddess in Micheal Kors.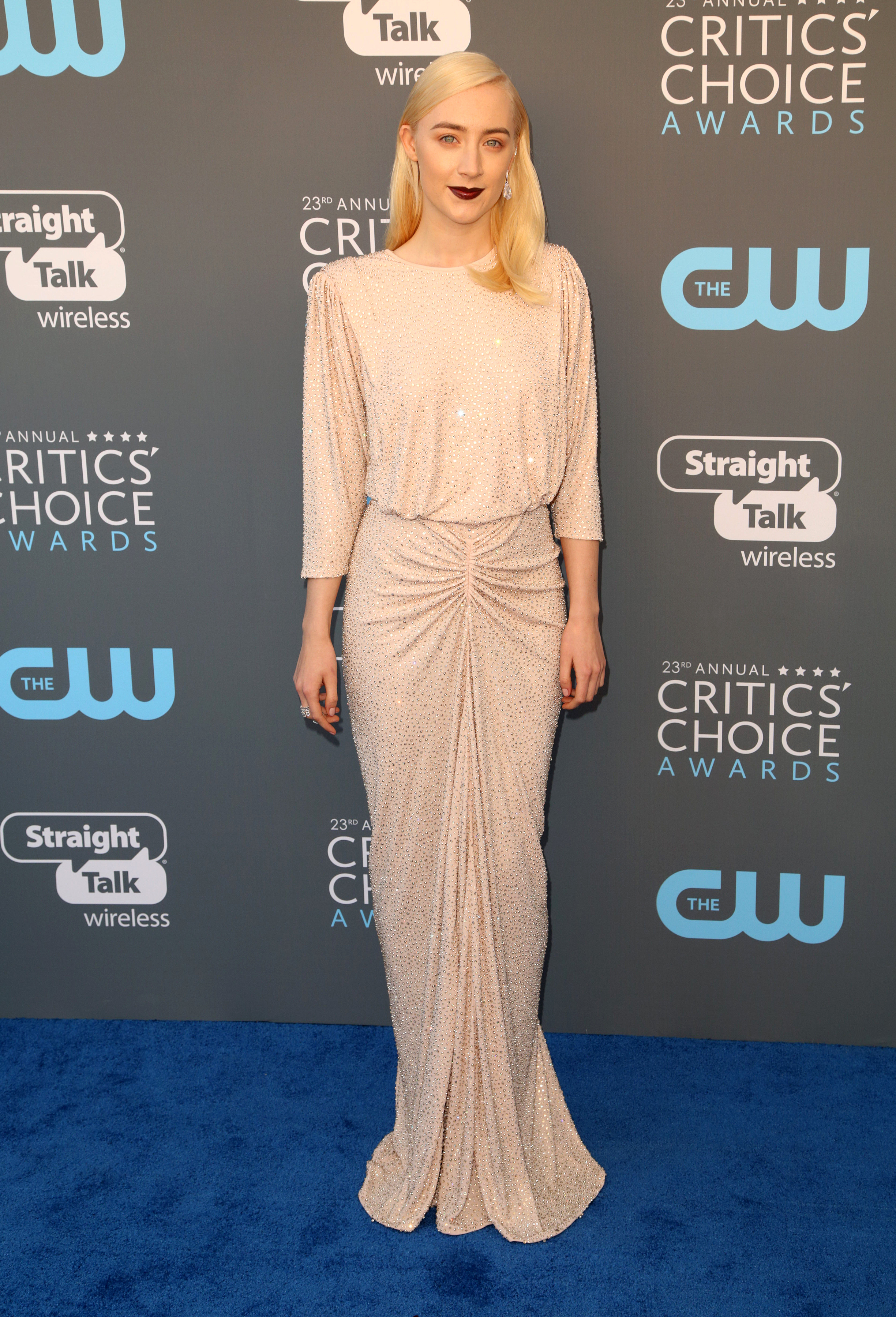 Kate Bosworth may not have actually been in anything for ... quite some time. But THIS is why she's still invited to important red carpet events. She's wearing Brock Collection.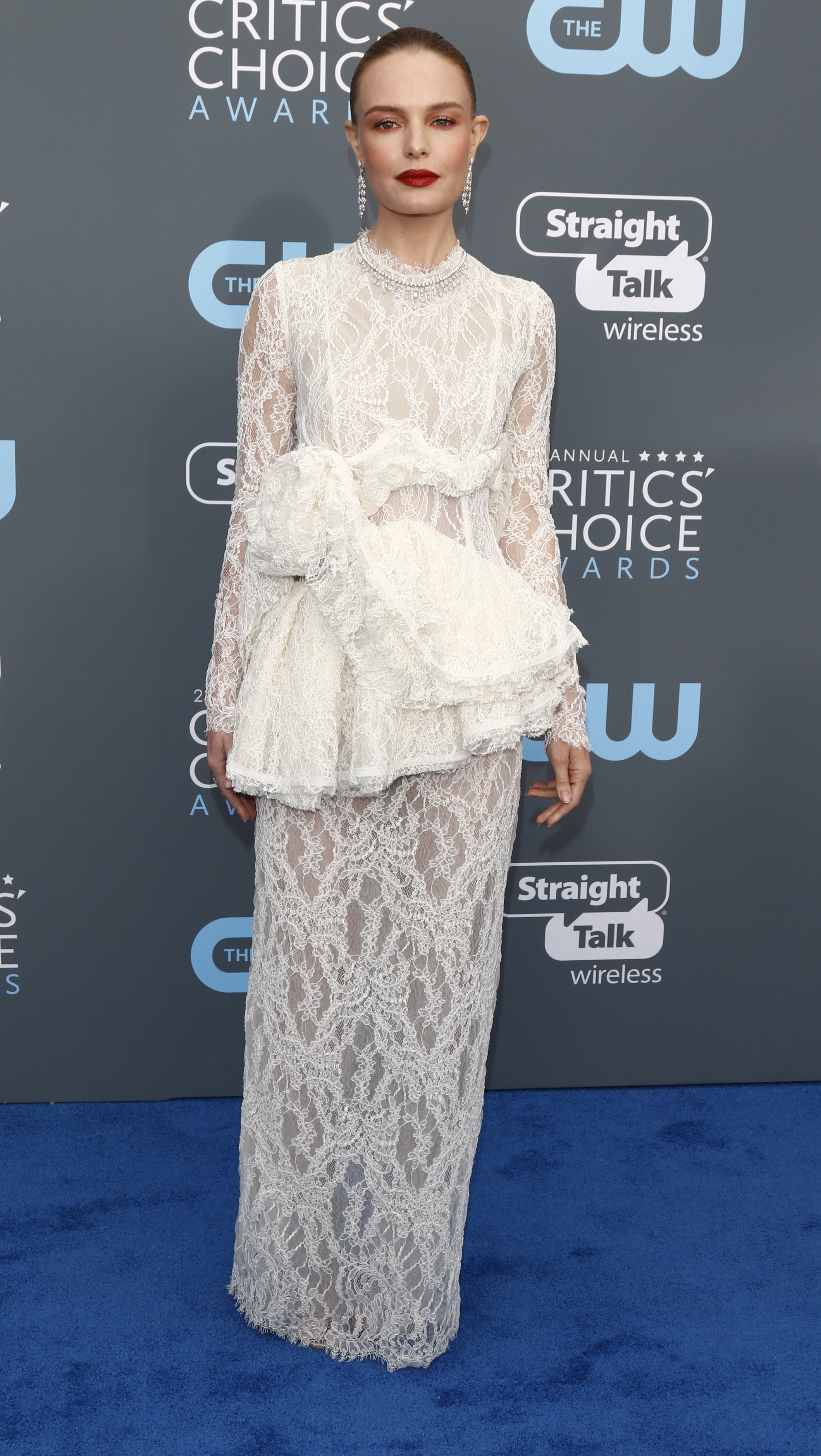 Sarah Hyland did her best Black 'n' White Swan in Naeem Khan.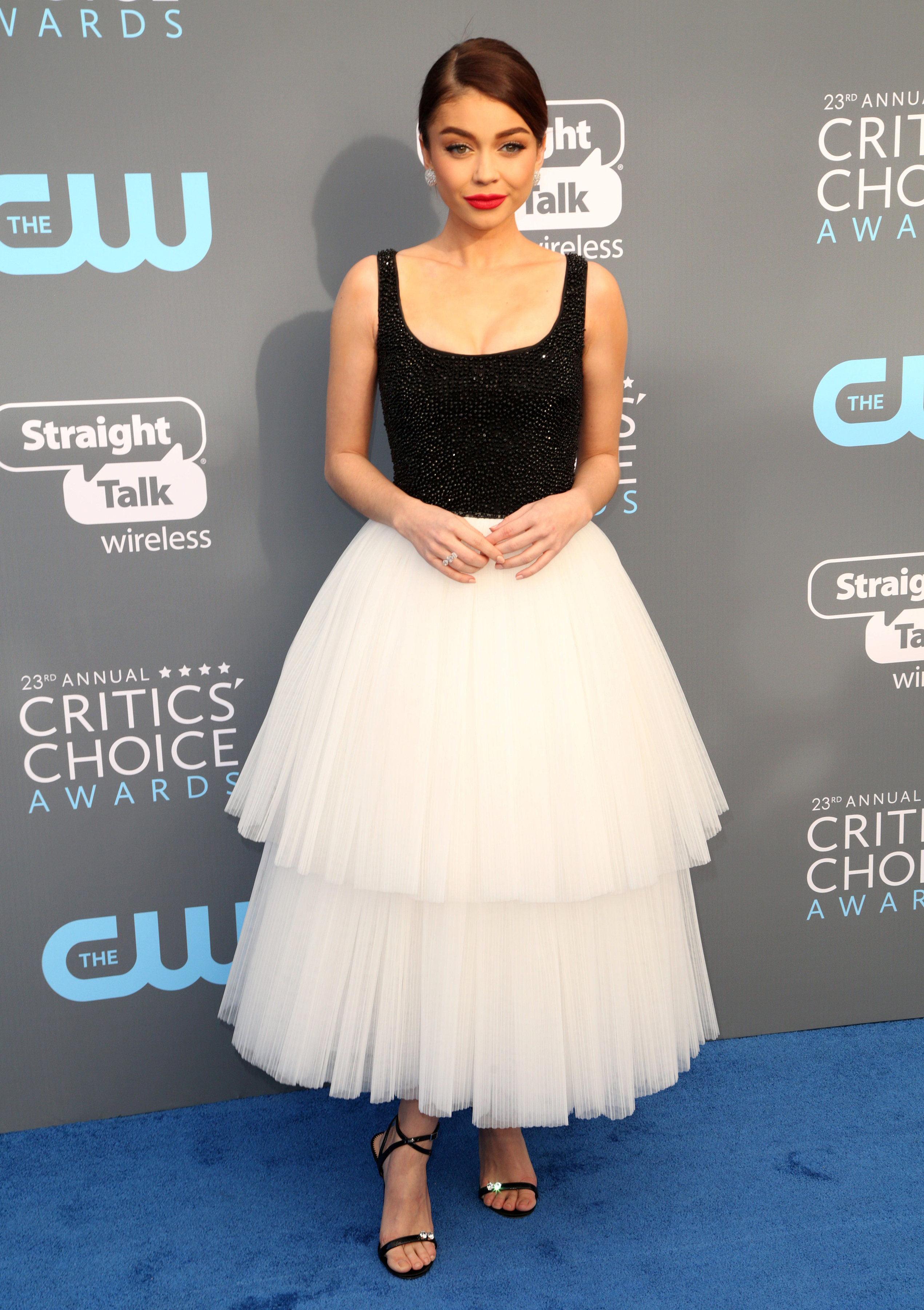 While we think she could have done without the pearls and it kind of looked like her ma told her to wear a string top under that dress to protect her modesty, we overall loved Alexis Bledel's Rasario look.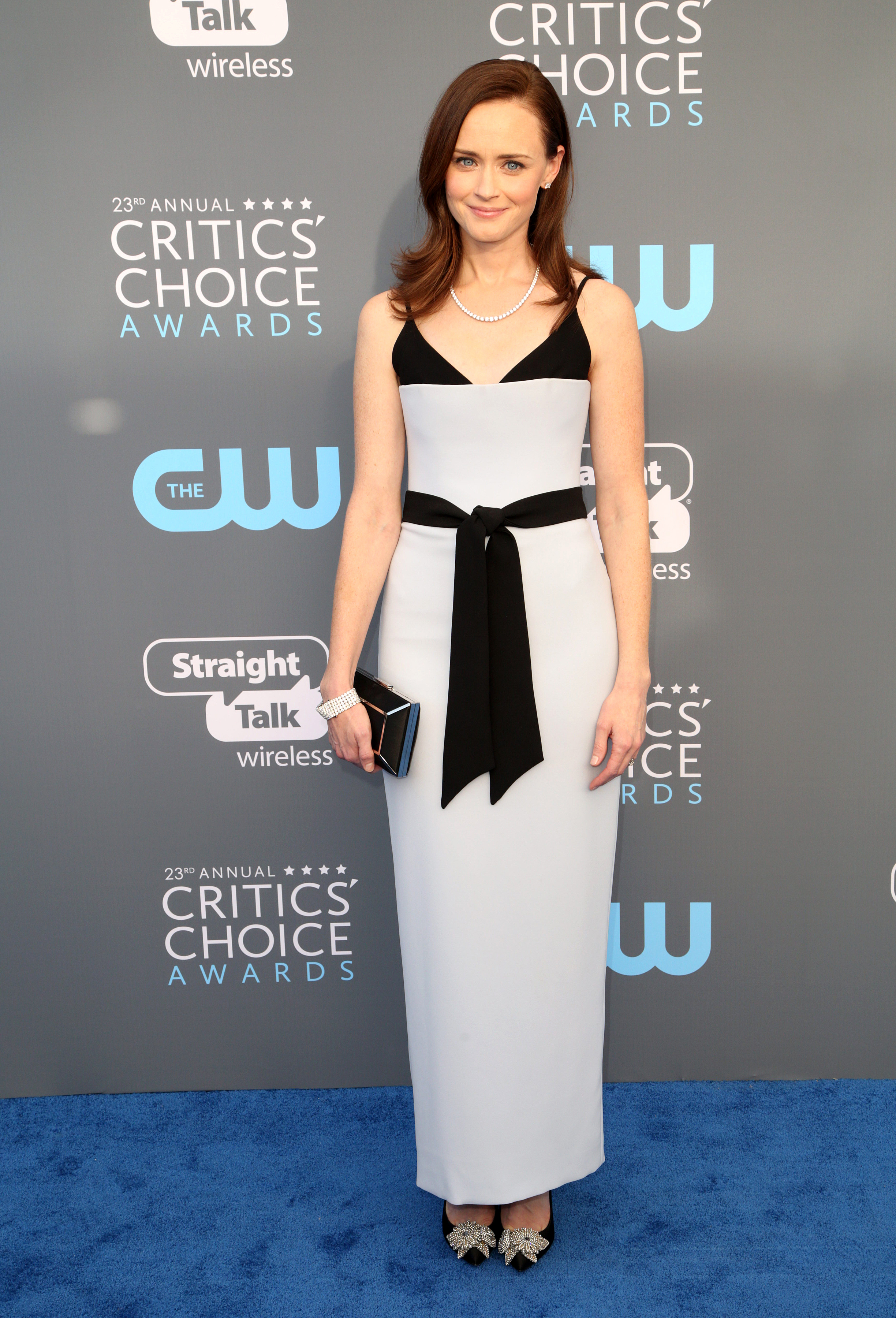 Not everyone did, but we loved the smarties-esque accents on Zoe Kazan's Valentino gown.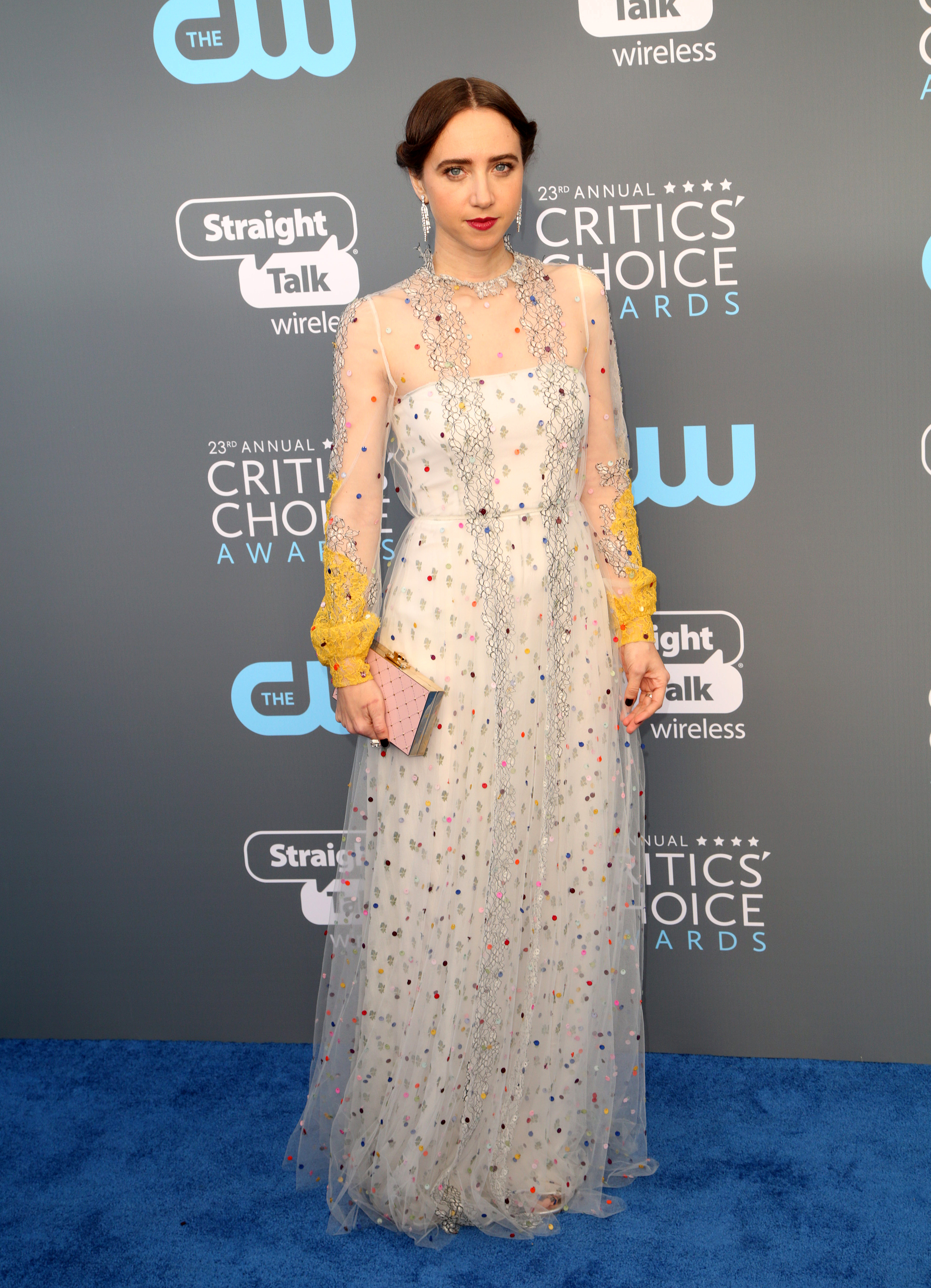 Her makeup and hair is a bit off, but all in all Mary J. Blige looks incredible. She deserved to wear a Vivienne Westwood - it was her birthday, after all!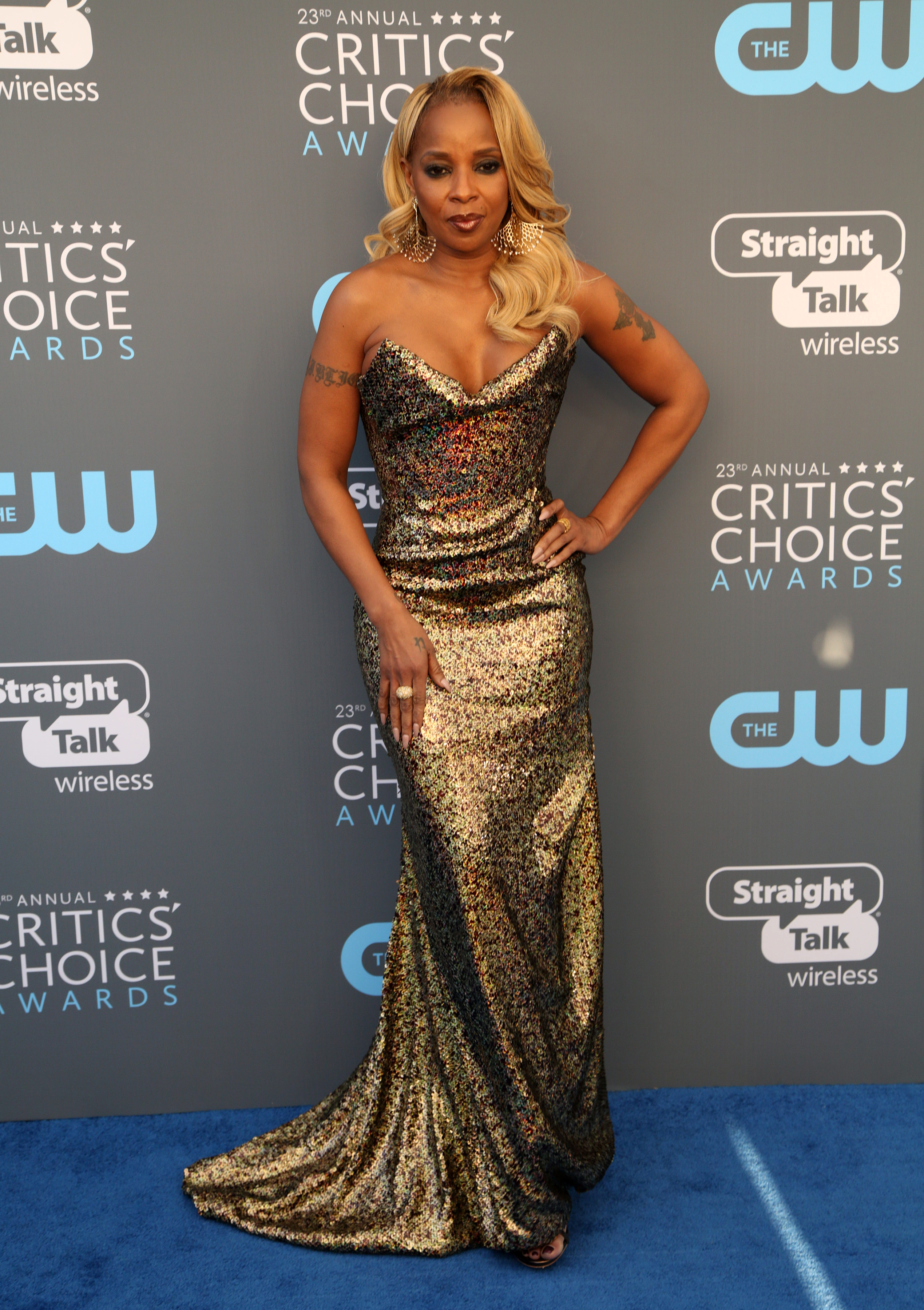 Allison Janney was positively regal in her full length Michael Cinco gown.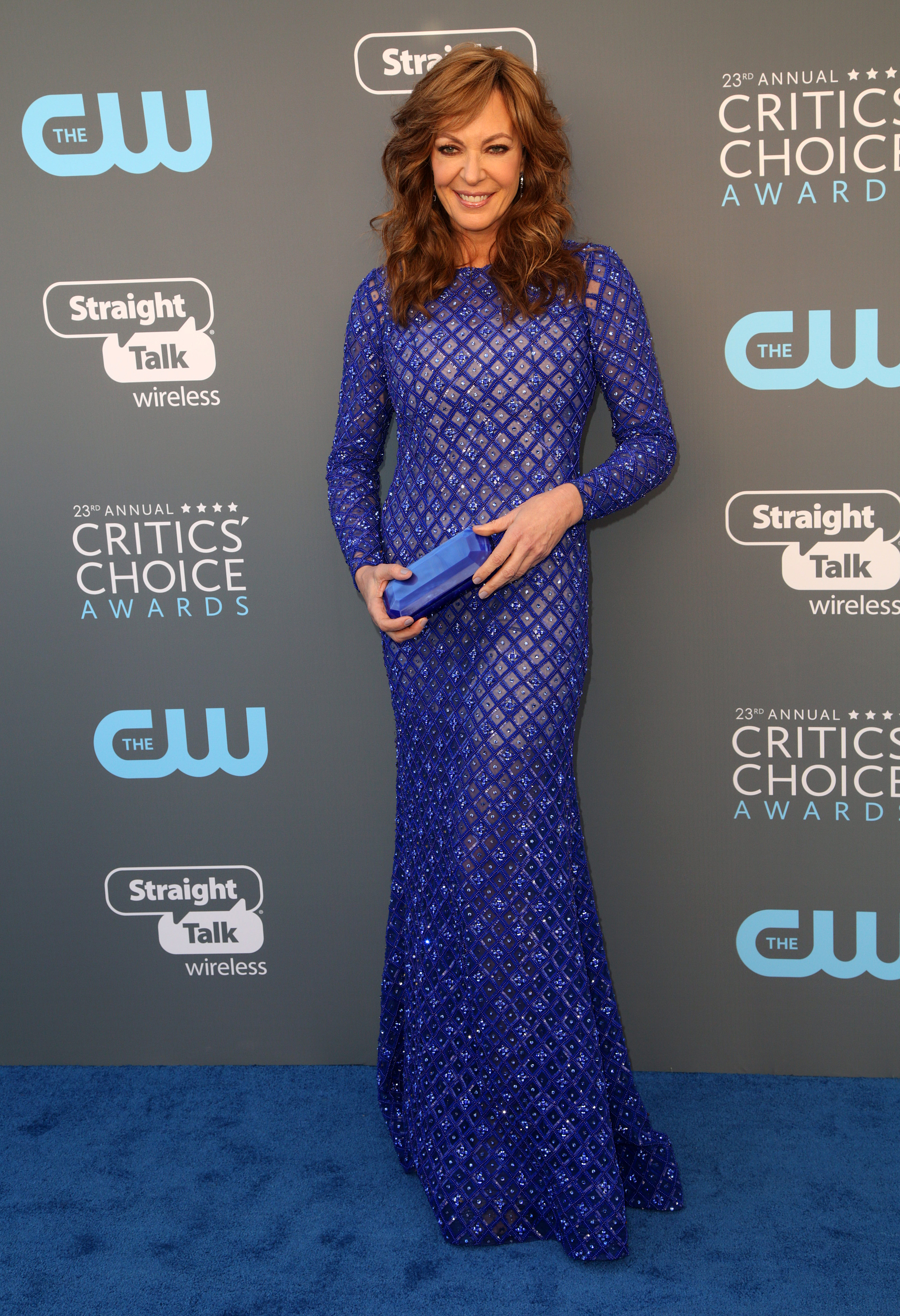 Some (ahem, the Daily Mail) may think it garish, but we liked the unexppected flash on yellow on Mary Elizabeth Winstead's otherwise blush gown.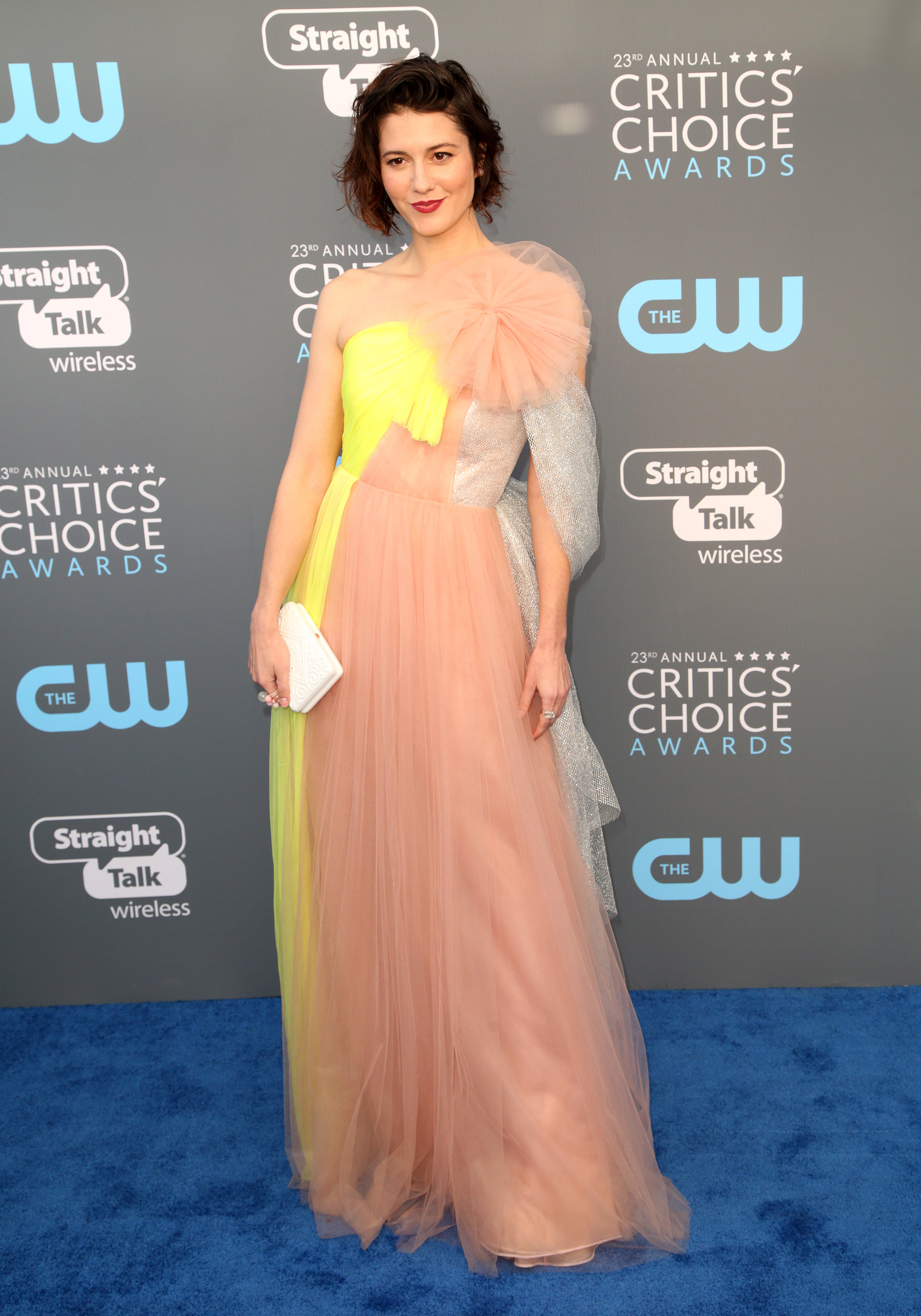 A bit bondage disguising as Grecian, but we're giving the thumbs up to Alison Brie in Roberto Cavalli.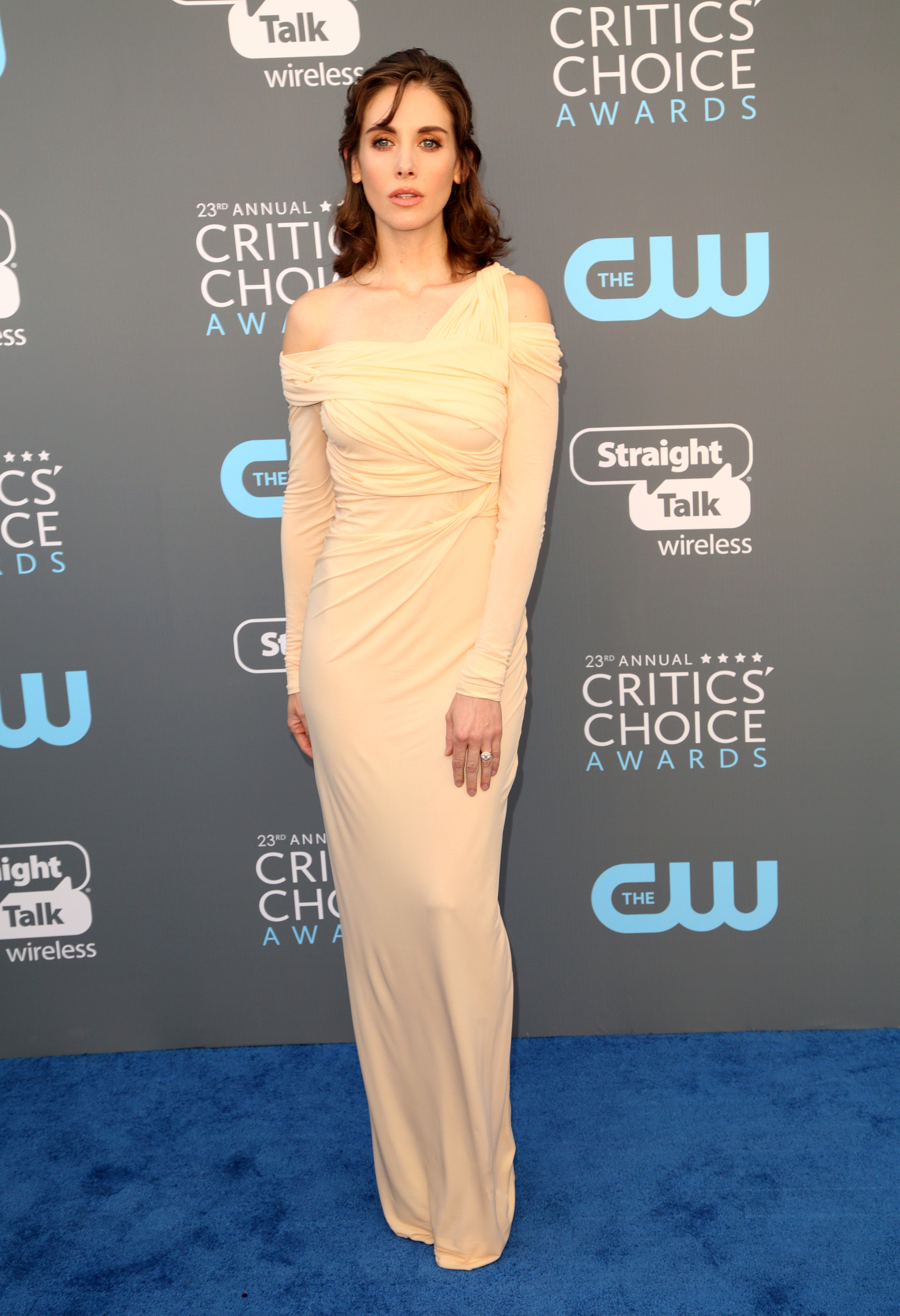 Advertised
Margot Robbie's Chanel dress is so modern yet so Chanel. That. Belt.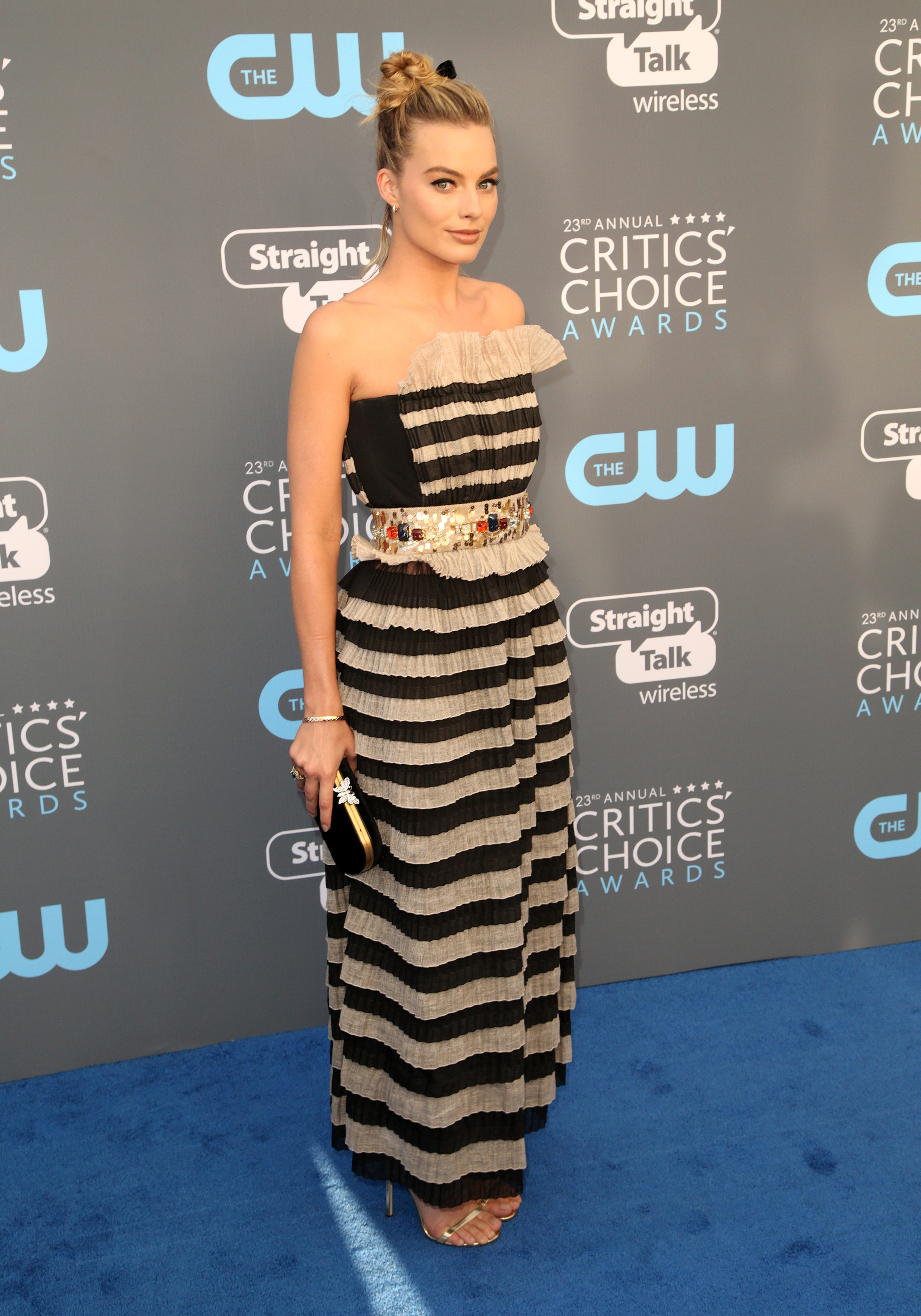 Simple and chic, Emilia Clarke's Dolce & Gabbana dress was an elegant choice.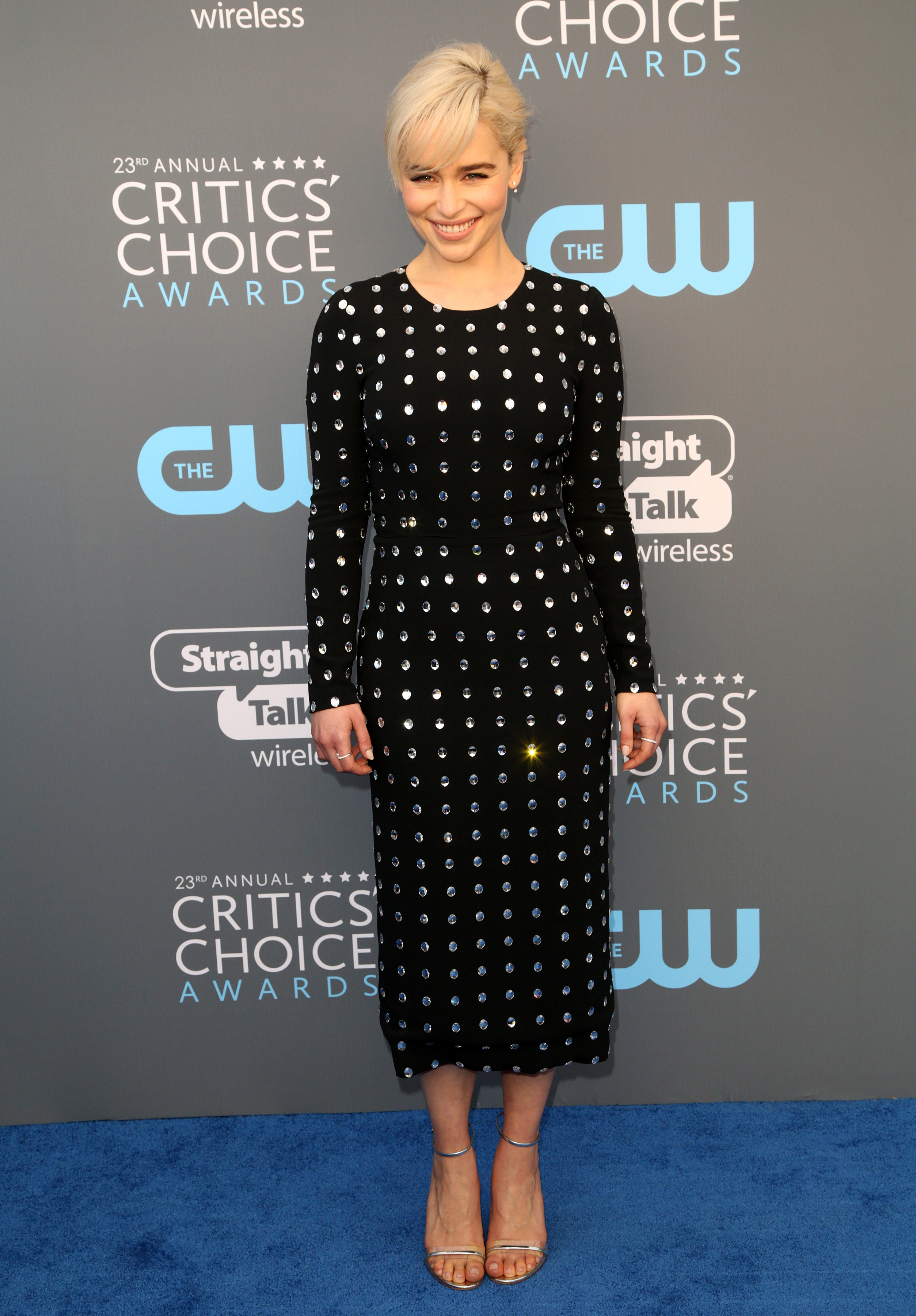 The Daily Mail tarnished this dress with the 'garish' label, too, but we're rooting for Jessica Biel in Oscar de la Renta.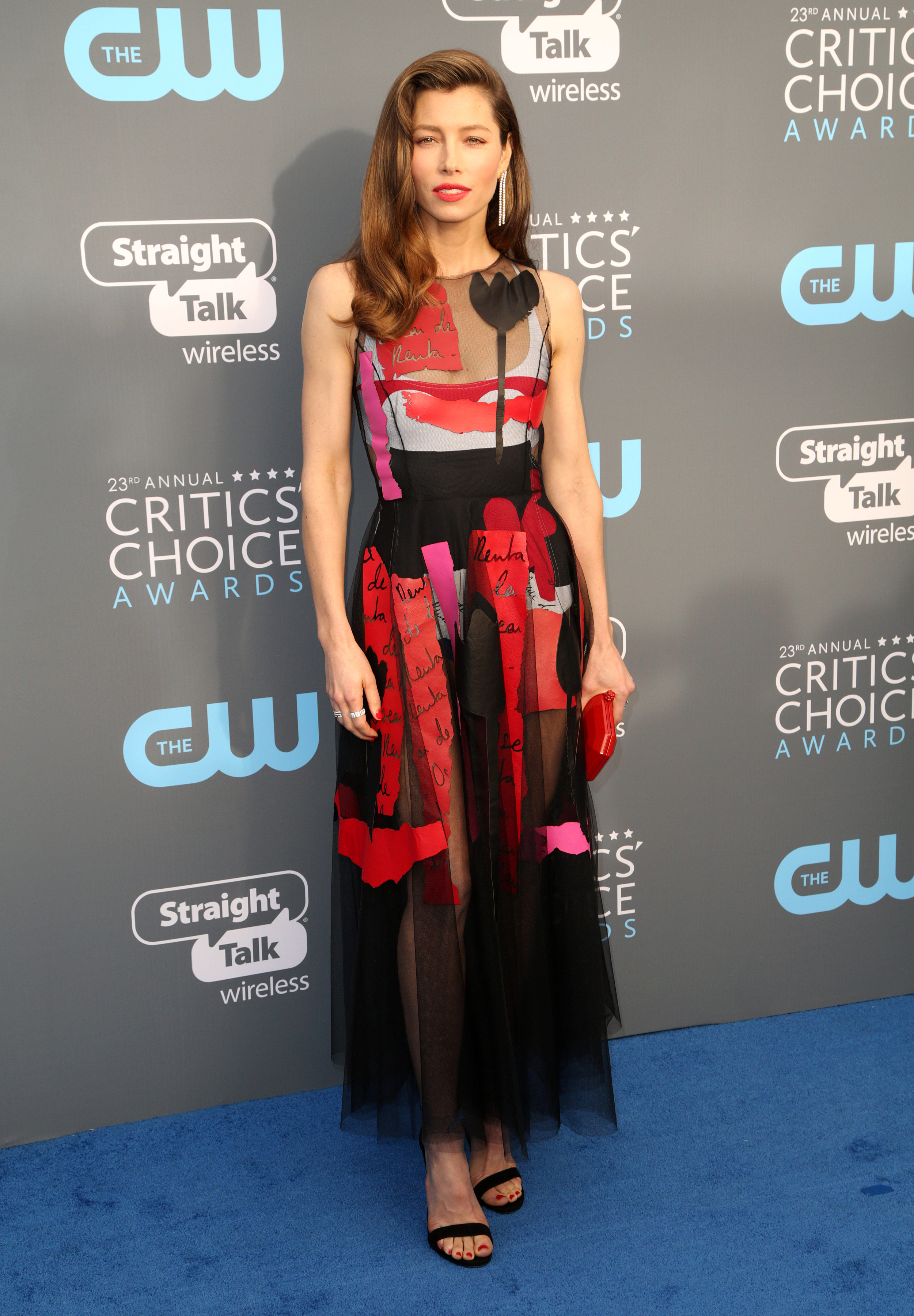 Adding yet another Best Dressed string to her heaving bow is Diane Kruger wearing Vera Wang.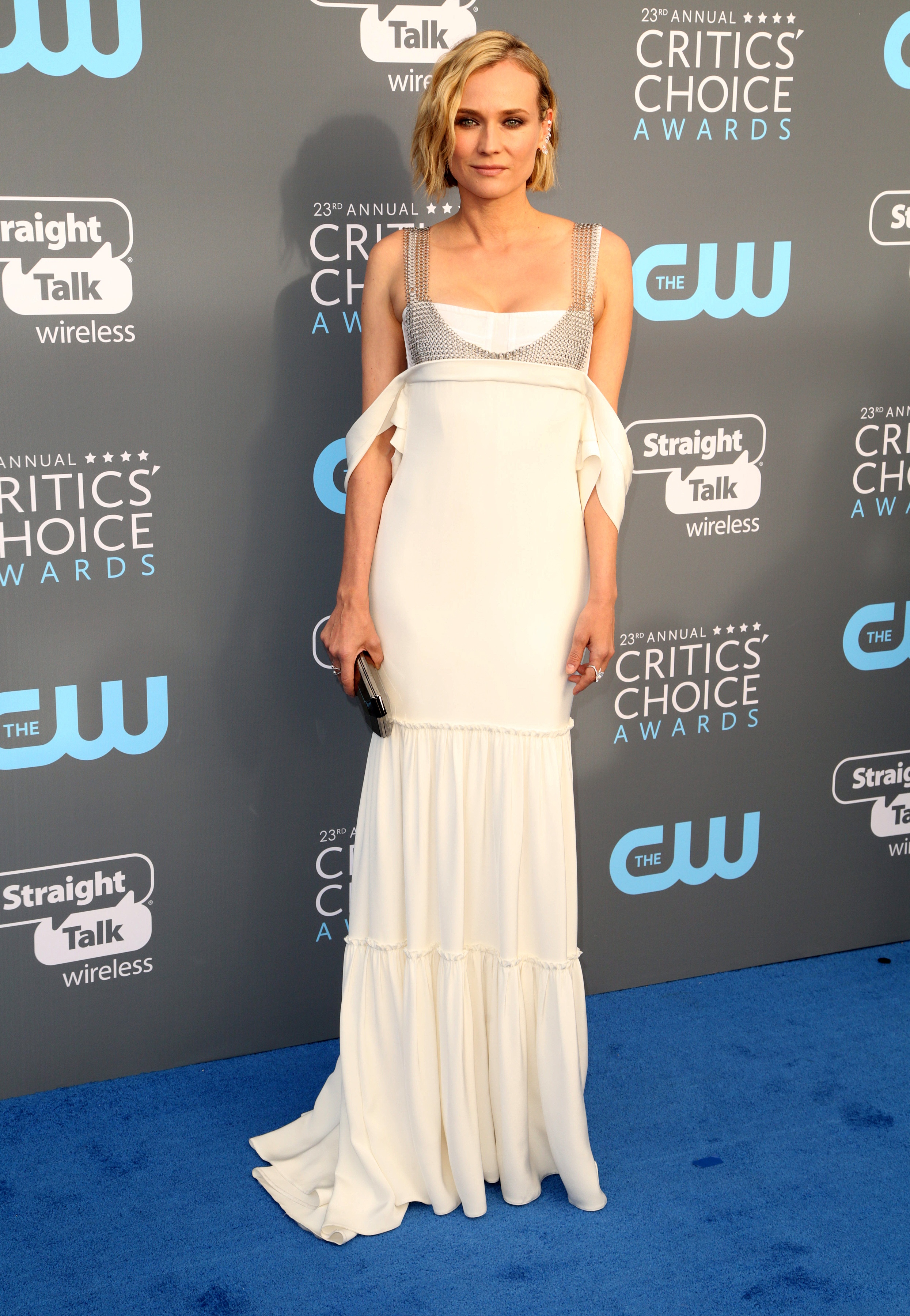 You're in, Gal Gadot. (In Prada. Of course.)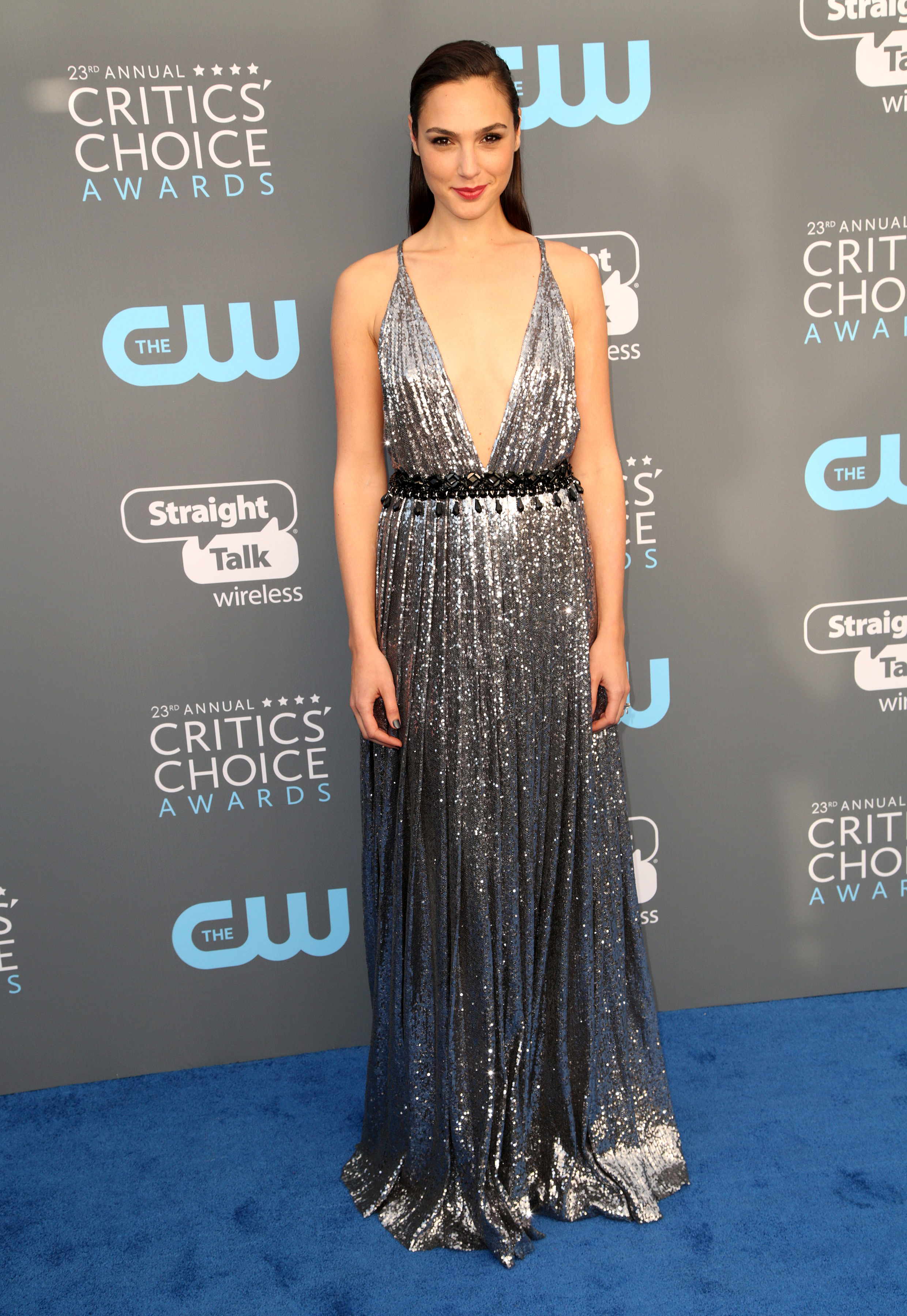 One of the more casual was Yvonne Strahovski Ronald van der Kemp dress. Others put her on their Worst Dressed lists, but we're stealing the style for spring work dos.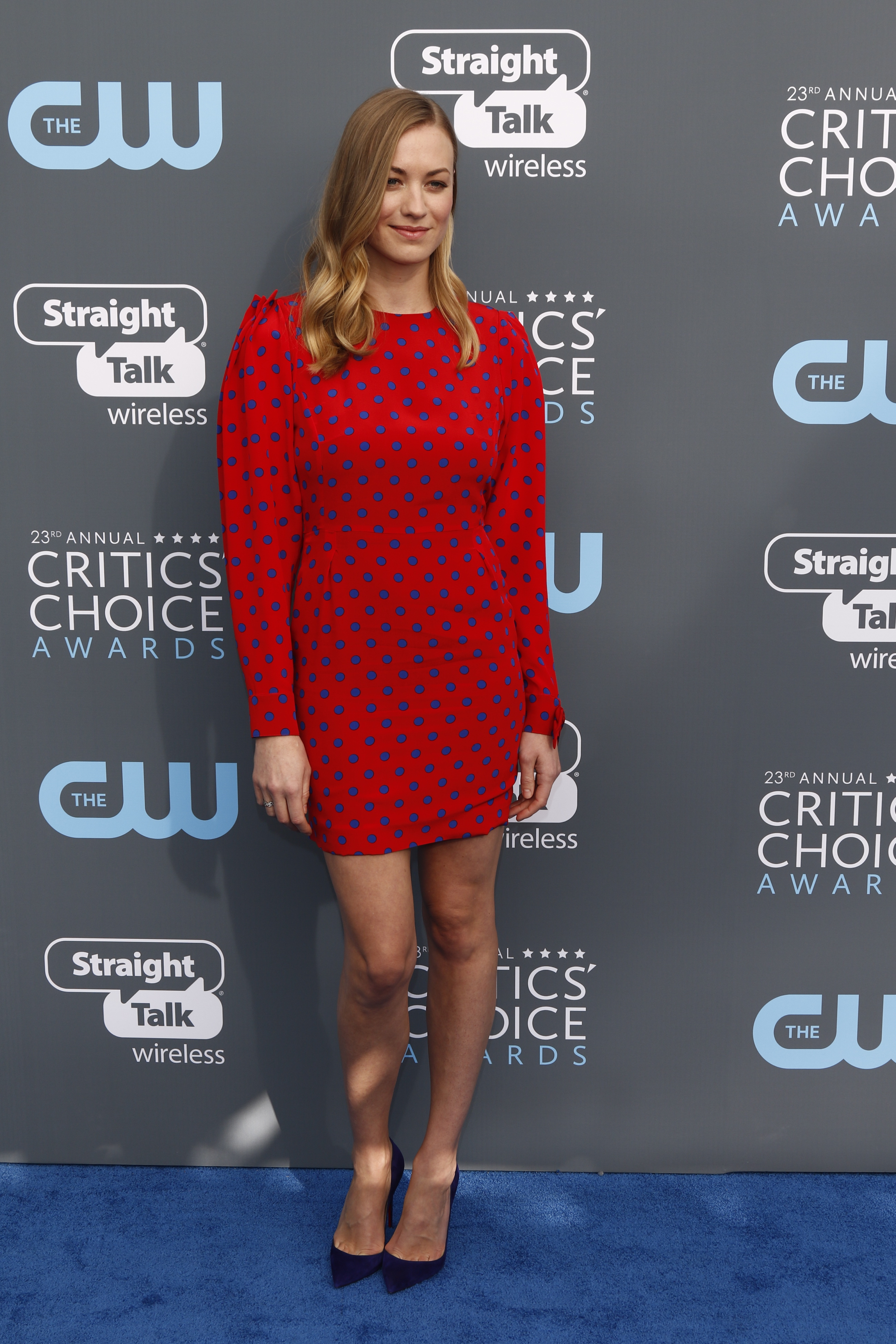 Another Handmaid's Tale actress Madeline Brewer stunned in this unusual Elizabeth Kennedy gown.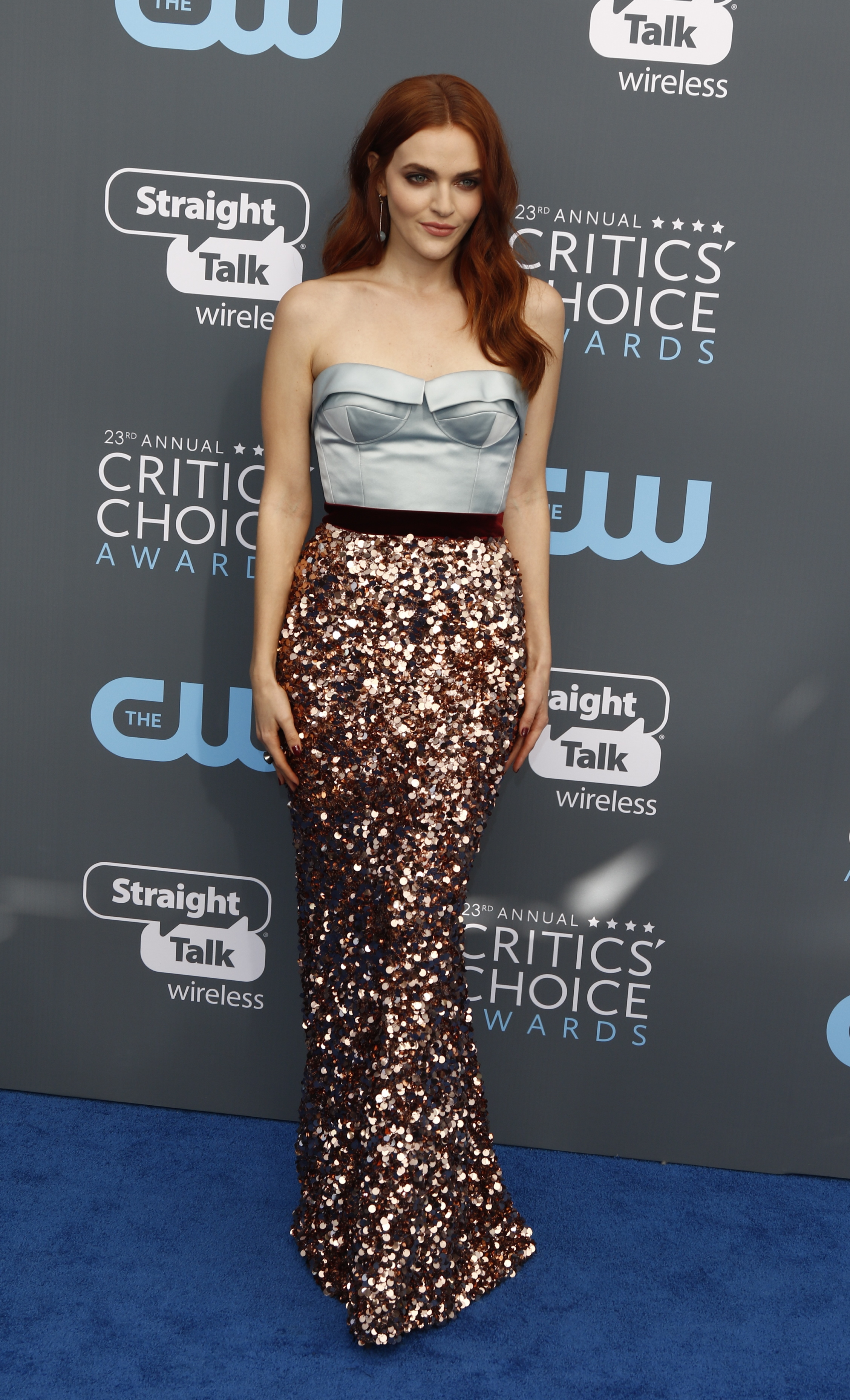 Check out that cute collar, and those hints of bronze sparkles. Chrissy Metz's Eloquii dress is a great mix of glamour meets casual.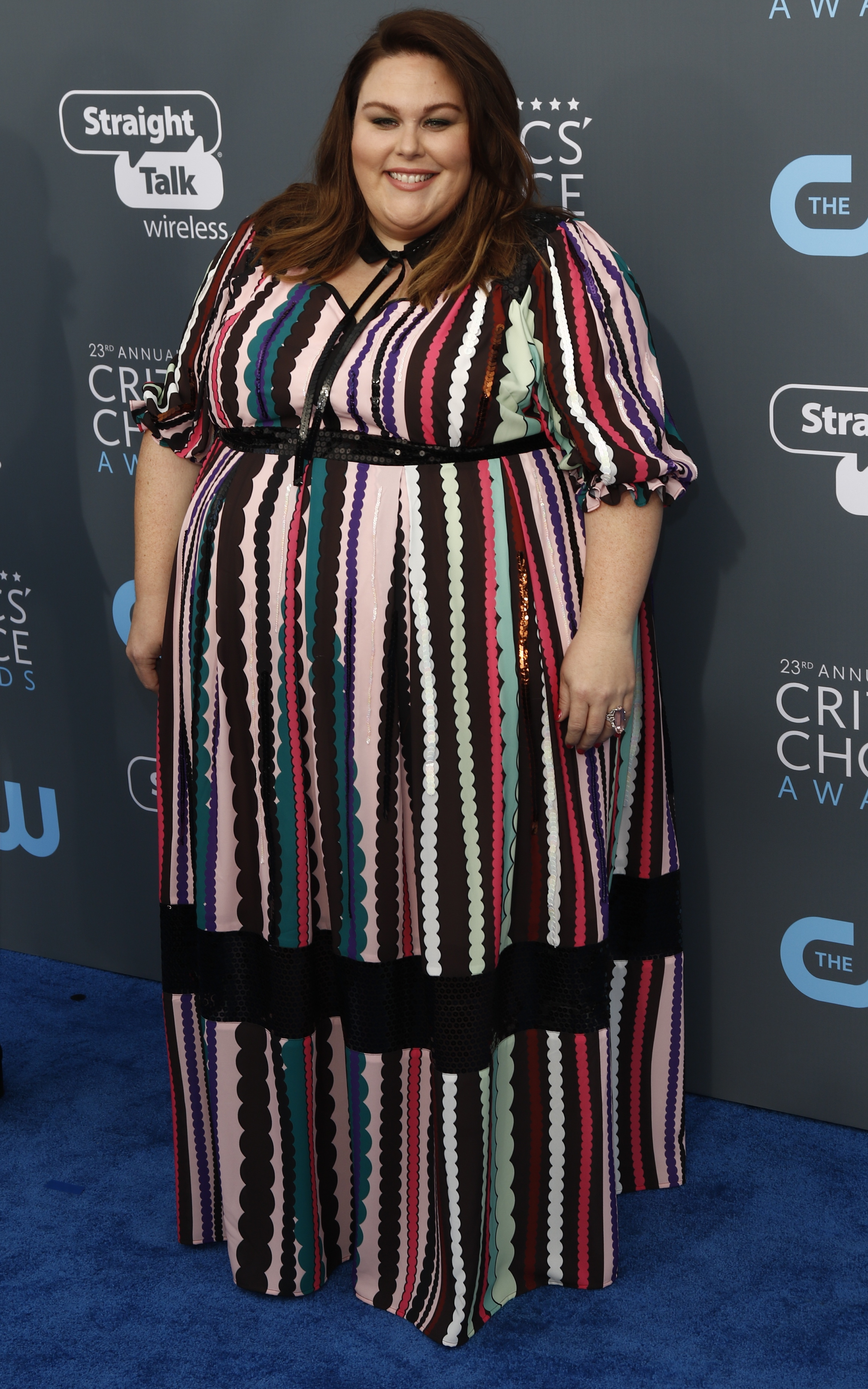 Host Olivia Munn had a couple of costume changes during the night, but she began with this Prada number that featured a sequinned neckline/necklace hybrid.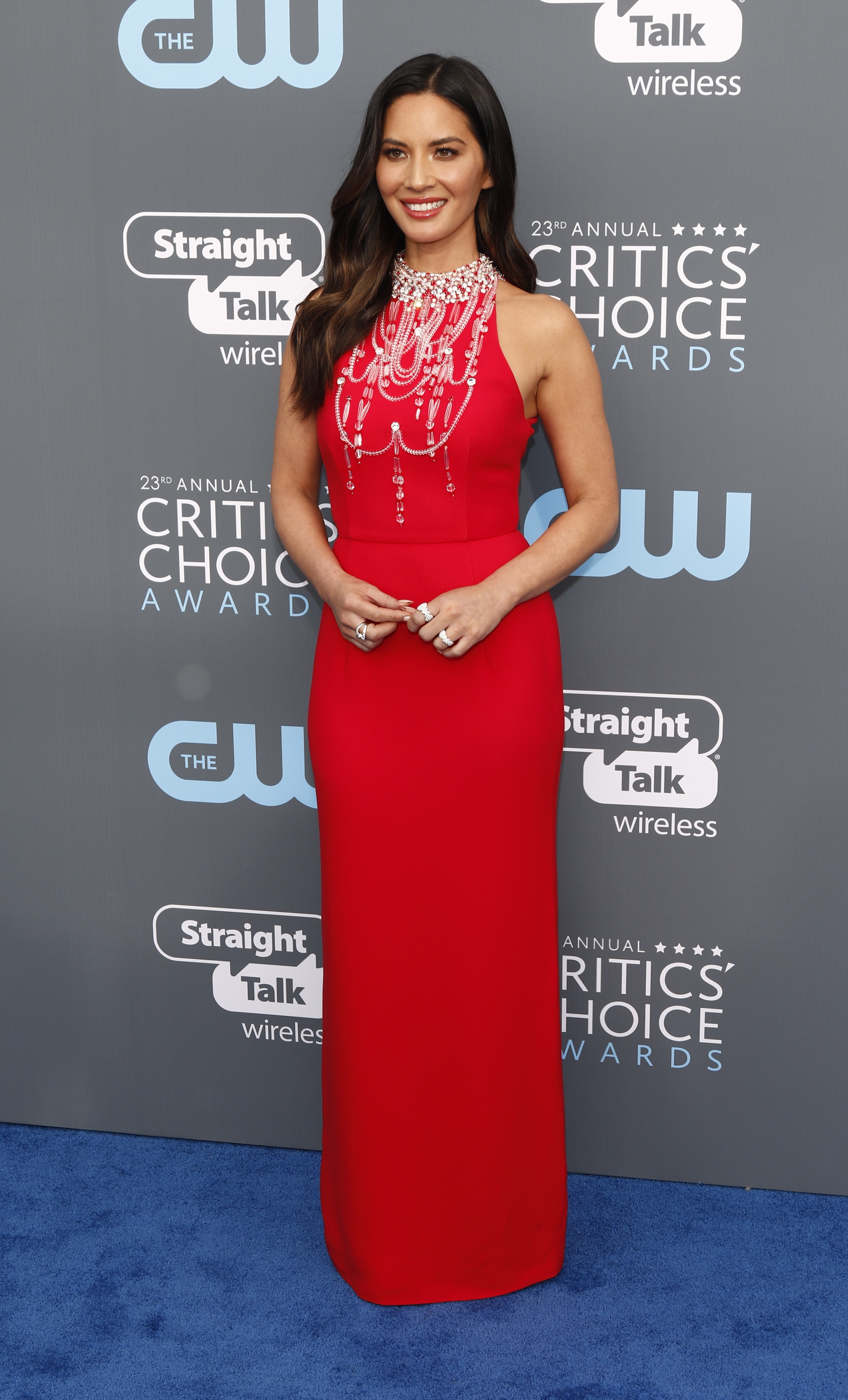 A Dolce and Gabbana dress is meant to be controversial and Allison Williams had her critics, but it's a win for us.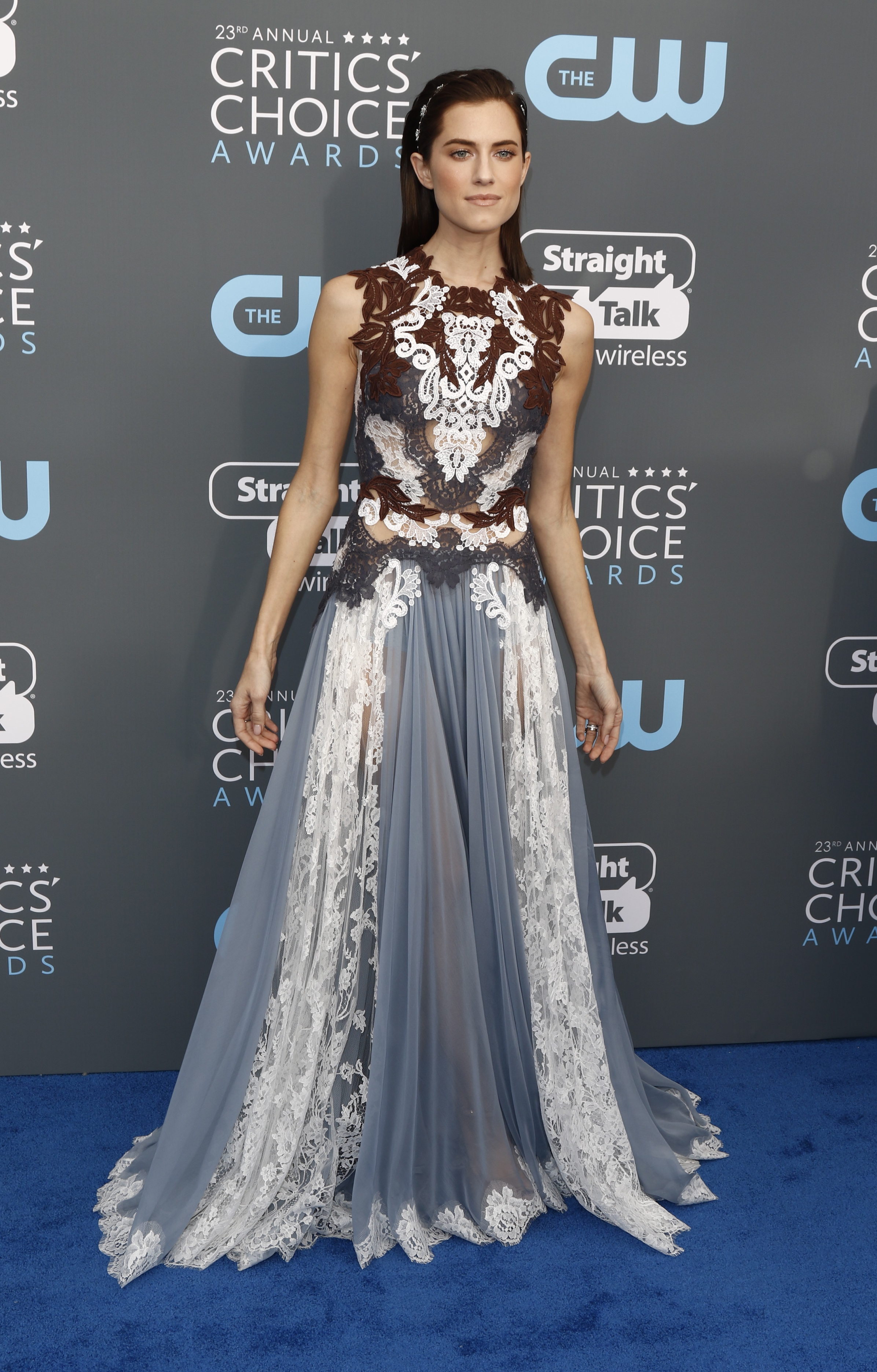 You can't get much simpler than Holly Hunter's dress (although it gets interesting from the thighs down) but you need to have a presence like Holly's to pull it off.
Advertised