 Amy Huberman was gallivanting around Donnybrook yesterday with some other RTEers for the launch of the autumn schedule.
Luckily, it was a sunny day yesterday because RTE doesn't like taking press photos inside to building in case anyone spots the thrones made of gold for Ryan Tubridy and Ray D'Arcy. It also gave the RTE gals a chance to put on a bright summery dress and show off their pins.
Look at them there now, showing off their pins.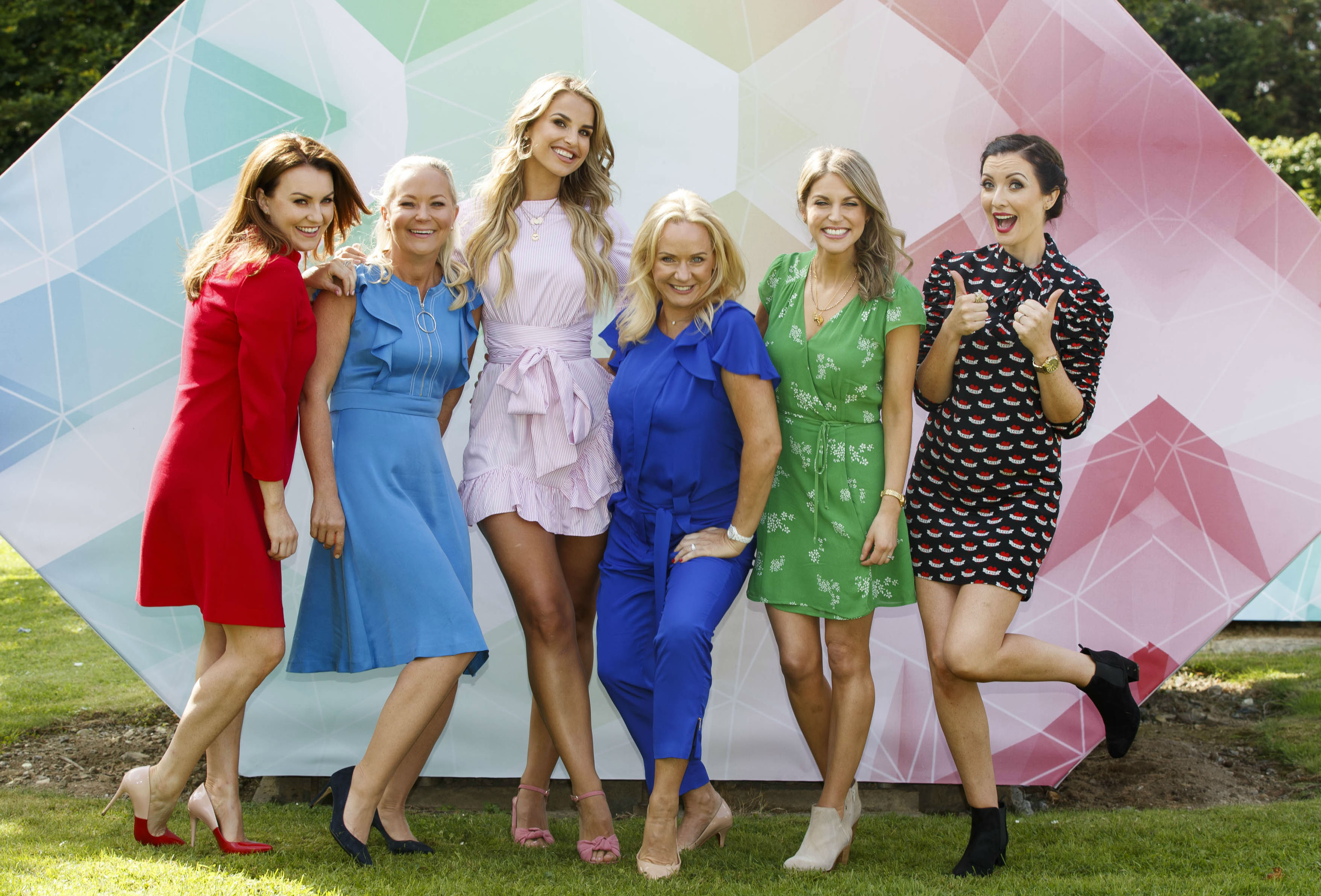 Mairead Ronan, Dr Eva Orsmond, Vogue Williams, Loraine Barry, Amy Huberman and Jennifer Zamparelli: Picture Andres Poveda
Picture Andres Poveda
Even with her pins covered, Loraine Barry is showing off hers. While each lovely lady is looking lovely, Amy Huberman stands out in her usual girl next door way in a little green wrap mini dress and ankle boots. Also, if that's not a real tan, we want to know what she's using.
Amy's dress is from American brand Anthropologie and just have a guess where her boots are from. Penneys! No, actually. They obviously come from her Bourbon Amy Huberman collection. Come on.
Advertised
They cost €129.99.
So, we've found a dupe that are actually from Penneys! They're €17, we already own a pair, and we promise, you'll wear them with everything.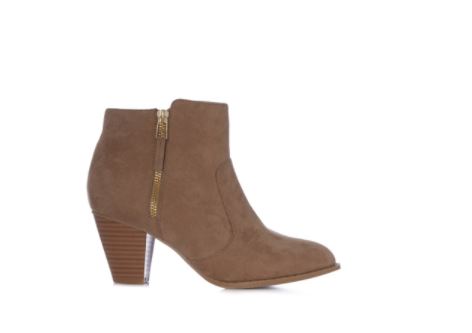 We couldn't find Amy's exact dress online (looks like it could be sold out), but we did find a lookalike in Topshop.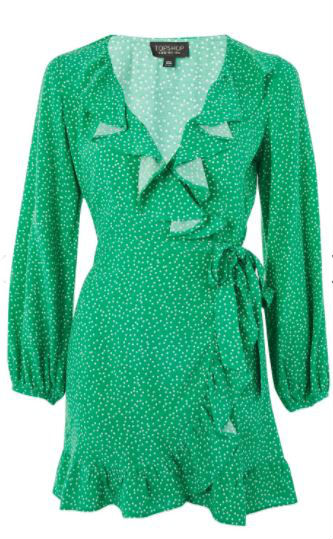 Advertised
Wear it now, have it on hand for St. Patrick's Day 2018.