 Yesterday was an important day for me, as it was the three-year anniversary of the official opening of my business, Empower Studio.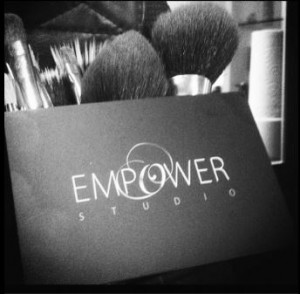 I opened my makeup and brow studio on South William Street and due to a series of unfortunate events, had to move it three times. Finally, we have settled in Ballsbridge and despite the odds being against me, the studio is still standing strong and growing daily. For some reason, the third birthday has brought on feelings of pride, something I either never let myself feel before, or I just didn't feel I had reason to be proud, until now.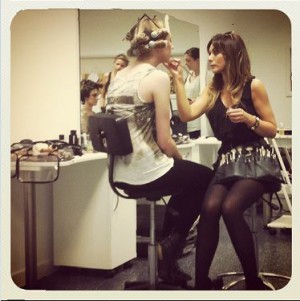 To celebrate, I posted a throwback shot of one of the many celebrity faces I have had the pleasure of working on. I chose Marcia Cross because she was the first celebrity that I actually got a little star struck over. Now don't get me wrong, I have worked on many Irish and international celebrities, having spent the last eight years working on all things film, fashion, media and counter, but this job was different. One explanation is that I was a huge Desperate Housewives fan and the final episode was just about to air at the time.
They say never meet your idols, as it will only leave you disappointed, but for me, this wasn't the case; Marcia couldn't have been nicer and more welcoming. She spent the two-hour makeup slot convincing me to join Twitter as it was better for business than Facebook. I, not being too savvy with social media at the time, was skeptical.
The following day, she came into MAC on Grafton Street where I was working to thank me for her makeup and introduce me to her husband. Unfortunately, I was off-counter, so I joined Twitter to thank her, as her visit meant so much to me.
To my delight she wrote back, however at that time I hadn't fully decided on the name of my business and have since changed it from @TouchPerfect to @EmpowerMakeup.
Advertised
Before I changed my businesses name to @EmpowerMakeup it was @TouchPerfect @ReallyMarcia the reason I tweet! ??? pic.twitter.com/3VY0hEcrjB

— Aisling Powell (@aisling_powell) February 2, 2016
Last night, I tweeted her again, four years later. Living up to her outstanding reputation of being truly lovely, she sent me a photo of her that night standing outside RTE before the show and liked all my tweets.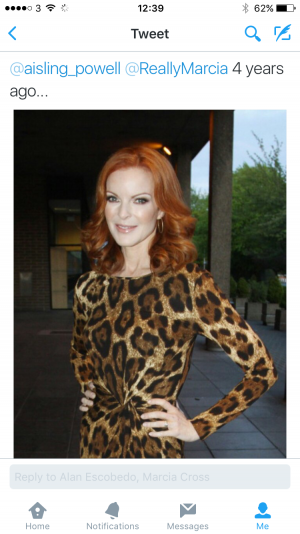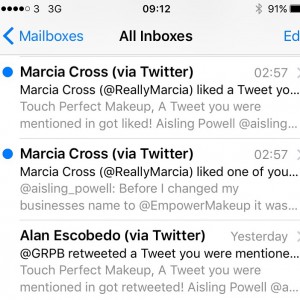 What a lovely feeling to have on the third birthday of your business. I couldn't have asked for more.
If you missed The Saturday Night interview, you can see how lovely she is right here.
Advertised
Have you ever met a celebrity and been delighted - or disappointed? Do tell.