 We asked, you replied: the polo neck is most certainly an acceptable piece of clothing for the colder months.
Earlier this week, we asked our Instagram followers what you thought of the polo neck and 78% of you said that it was indeed an autumn staple. We agree.
Now, it's not for everyone. Women ample of bosom tend not to be fans - but this doesn't mean you can't wear one. There are different types of polo neck tops out there. If you're conscious of your boobs, wear a polo neck in a chunky neck style with a wider neck and make sure it fits - not too tight, not too loose.
Other people don't like the polo neck because it can be a bit confining. A high neck can make people feel claustrophobic, in a way. And maybe it's just not for you, in the same way that some people don't like, say, pencil skirts. A pencil skirt and oversize polo neck top, though, is a really nice outfit that's very much on trend this season.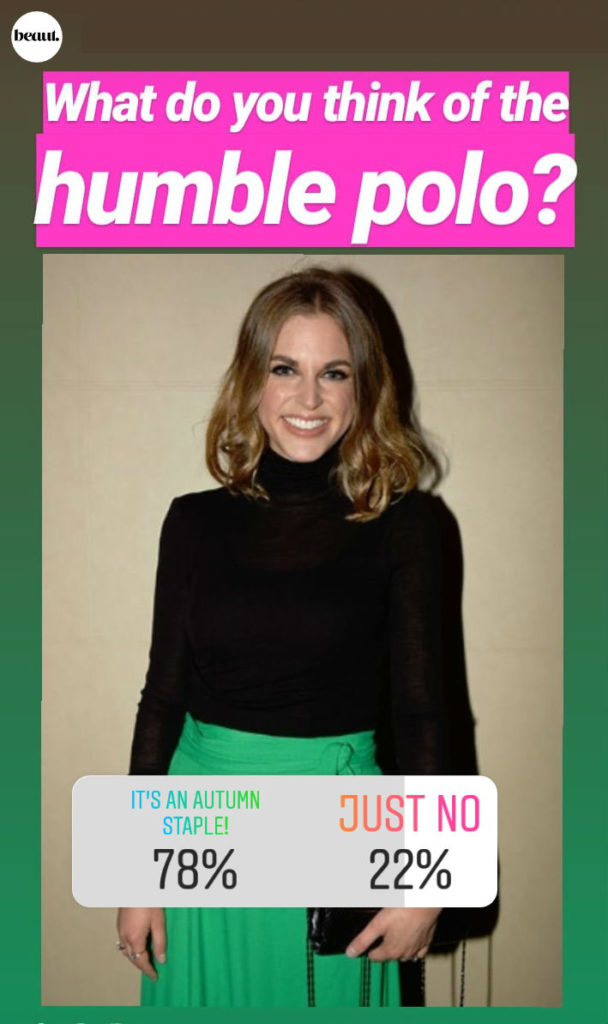 I love a good polo neck, I must say. Wear with skinny trousers and you're instantly emulating Audrey Hepburn or a Beatnik, not taking the easy way out once again. Bought foundation in the wrong shade? Slap it on and cover your neck with a polo so no one will notice!
A classic, tight black polo neck is always a good one to have in the staple stash, but the chunkier, knitted styles are big this season and perfect for snuggling up in.
Penneys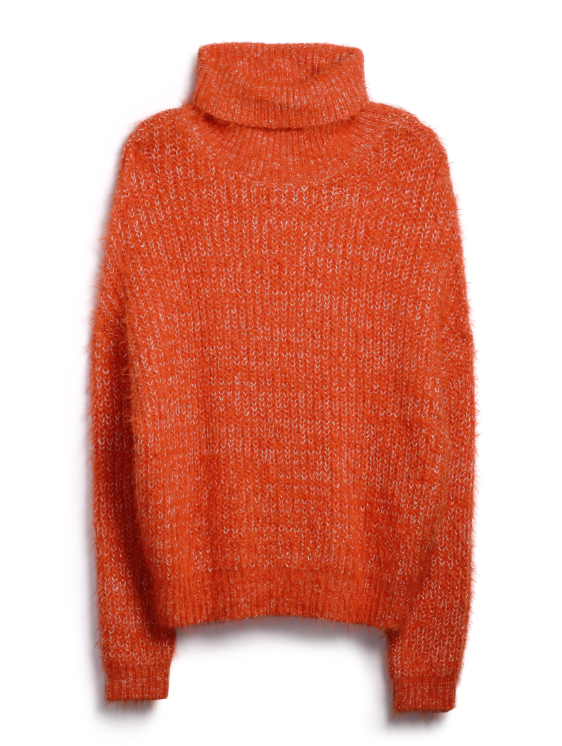 Advertised
Orange Roll Neck Jumper €16
M&S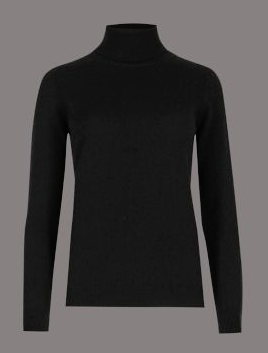 Pure Cashmere Roll Neck Jumper €120
H&M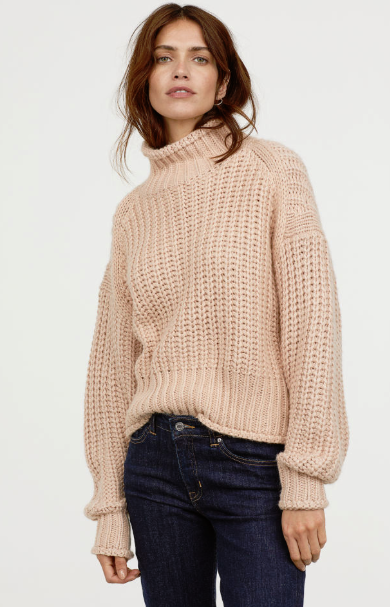 Ribbed Polo-Neck Jumper €22.99
Zara
Advertised