 This season, we're following this autumn styling trend - it's easy to do, versatile and everyone can put their own take on it.
People are choosing comfort and style this season because we can. Gone are the days (for now) when if you wanted to be comfy, you had to wear a disguise so no one would know it was you wearing your pyjamas to the shops. Now, you can wear pyjamas out for cocktails if you please!
Workwear is more relaxed, too (unless you have to wear a uniform or a suit); in 2018 you can wear a sporty sweater to work and people won't for a second think you're going through a breakup or your cat died. Sporty sweaters worn outside sporty situations can be used to fool everyone into thinking you're seriously stylish when you're actually living your best, most comfortable life.
It's all in the styling
Don't wear your sporty sweatshirt with your hair up in a sporty ponytail. That's just letting the crown slip, girl. Instead, make sure your hair is polished or messy in a polished way. Bonus points for jewellery. This season, I'll be layering gold chains in the French way, not the gangster way. You can wear with jeans, but wear them with a pair of courts, the French Vogue editor way (bring your ballet flats in your totally acceptable tote).
However, I've noticed a trend, so many stylish women have been sporting this season that I am wearing today (and I've similar outfits planned for the rest of the week such is its versatility). There's no trick; it's just two pieces of clothing put together. Someone in fashion said it was cool to do last year, so now we're doing it.
Oh, it's the sweater and midi skirt, pleated - or not; I've seen floaty skirts and wool skirts that suit the trend well.
 

View this post on Instagram

 
It's an Olivia Palermo type of outfit for sure. And look! She's wearing this version (she's worn various, check out her Insta for proof) with flats!
Advertised
While I have an Olivia outfit lined up for tomorrow, I put my own twist on the styling trend today and wore an oversized knit jumper that goes down to my knees, over a midi pencil-style skirt and little ankle boots I got in Penneys *wink*
Another one who's in on the action is Victoria Beckham.
Victoria is a fan of the knee boot, so she wears hers with the trend and pretty much nailed it.
So there you have it. Easy, comfy, chic.
Shop the trend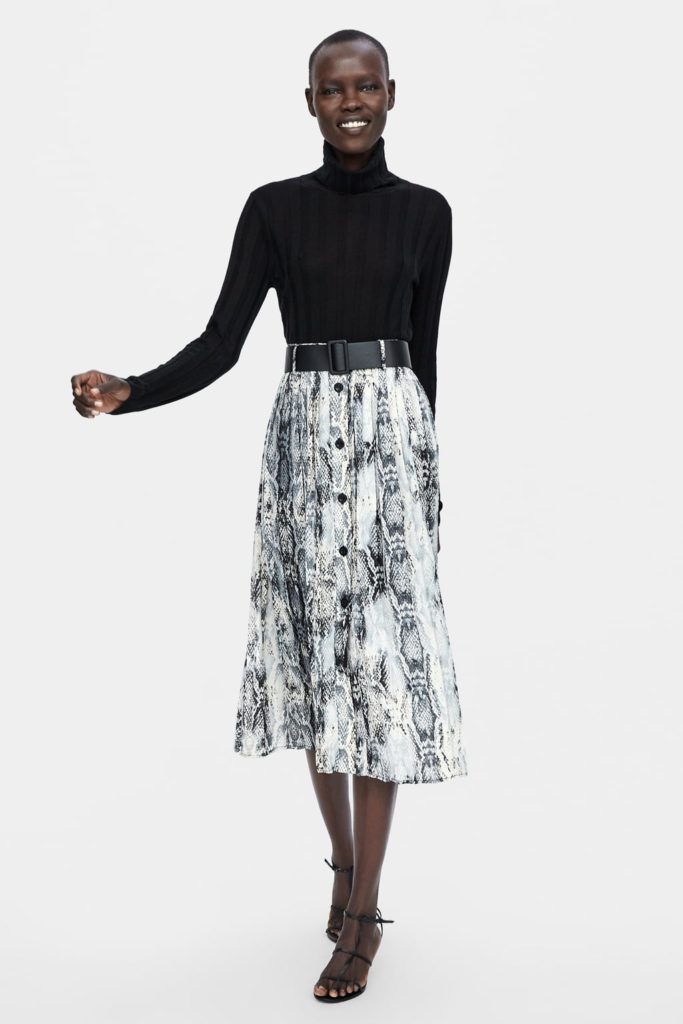 Zara Snakeskin Print Belted Skirt 49.95
Advertised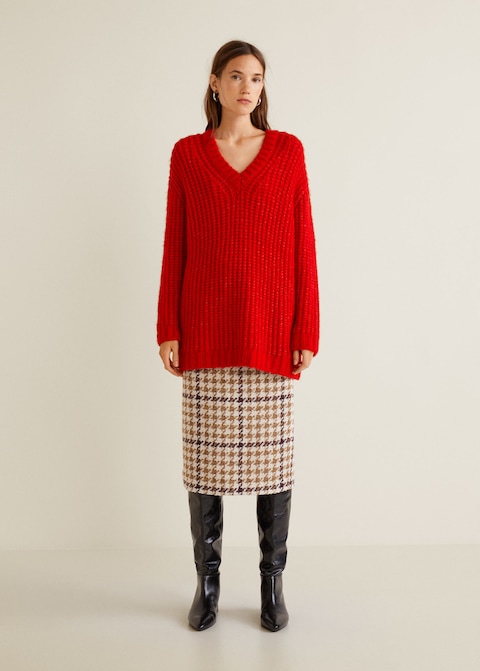 Mango Houndstooth Pencil Skirt €59.99 / Chunky Knit Sweater €49.99 / Leather High-Leg Boots €149.99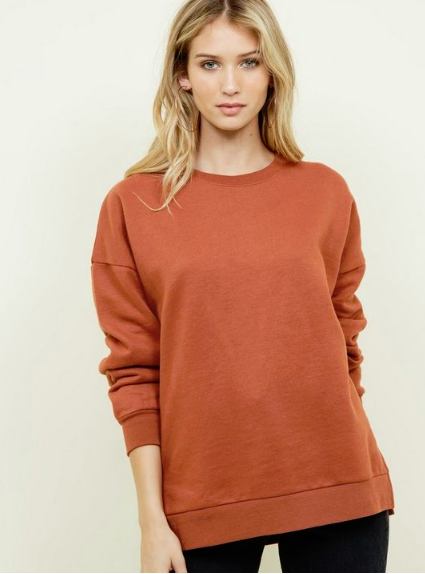 New Look Rust Oversized Sweatshirt €19.99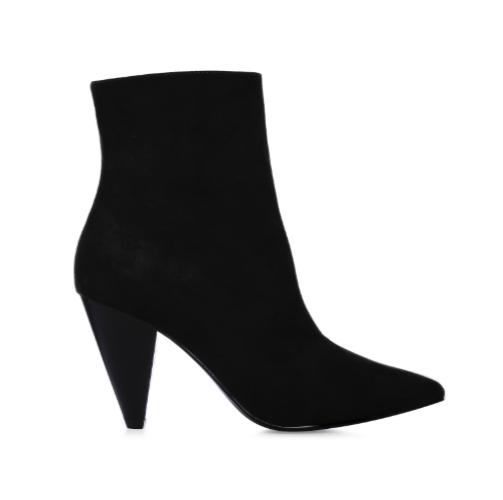 Penneys Black Cone Heel Boot €17
What do you think of the trend? Would you wear it to work?