 At a certain time of year, or a certain time of your life, you'll need a pair of pyjamas you can wear all day.
It's Bank Holiday Monday. You're either at home, at work (sorry) or out and about doing something interesting because you make the most of your free time. If you're at home lazing around like we are, you might be in your pyjamas. You might hate those pyjamas. They're old. The waistband is loose. They're not actually all that comfortable.
You probably know about the pyjama trend, but I bet you haven't tried it. Not that many people actually wore clothes that look like pyjamas out in public. This post isn't about wearing pretend pyjamas. It's about pjs you can wear all day long because you're going to be at home anyway. You can sleep in them the night before and sleep in them again when the day is over. They're perfect for Christmas time because it's almost November so we're talking about it now. If anyone comes to the door, just pop on a pair of heels and say you're going to a party.
River Island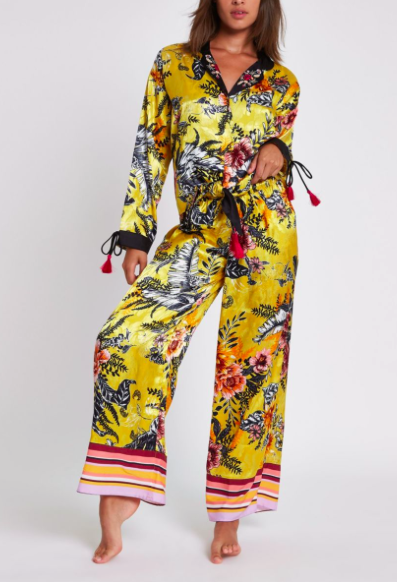 Yellow Floral Print Pyjama Trousers €25 / Yellow Floral Print Tie Pyjama Shirt €30
Topshop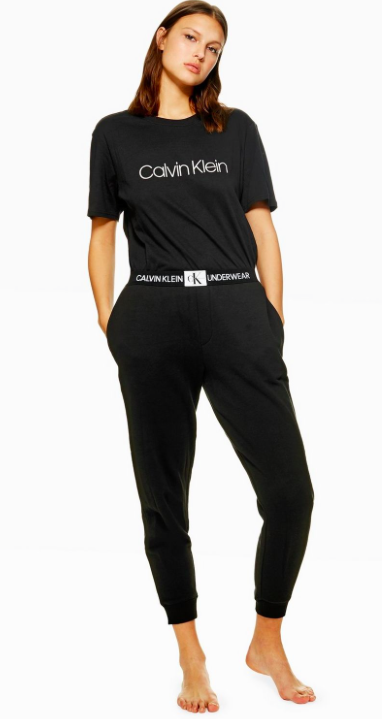 Black Joggers by Calvin Klein €84 / Crew Neck T-Shirt by Calvin Klein €46 
Boohoo.com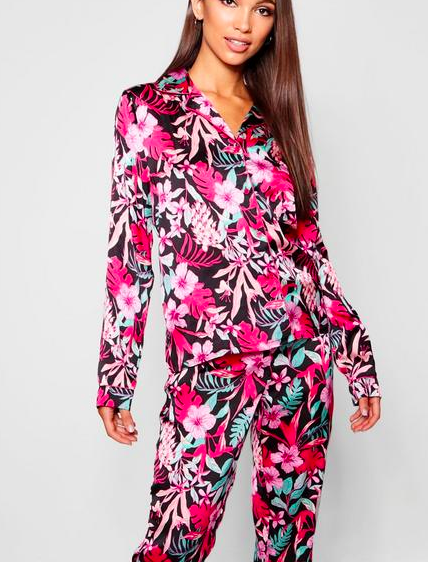 Advertised
Next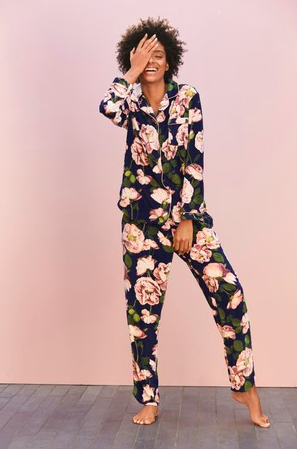 Dunnes Stores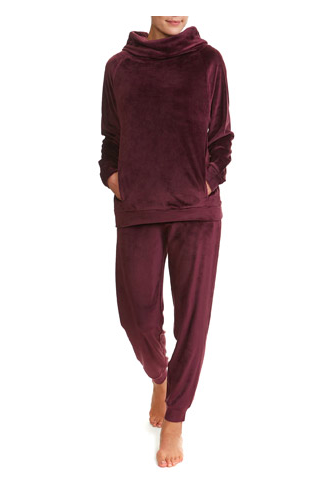 Velour Cowl-Neck €15 / Velour Cuffed Pants €12
Littlewoods Ireland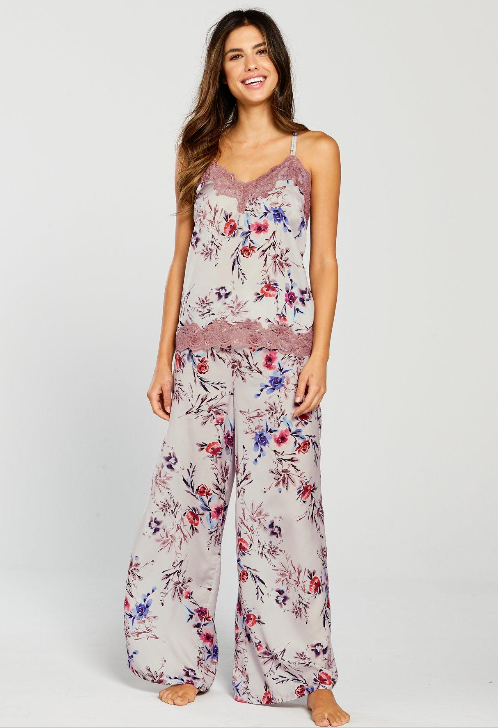 V by Very Satin Cami and Wide Leg Trouser Pyjama Set €48
ASOS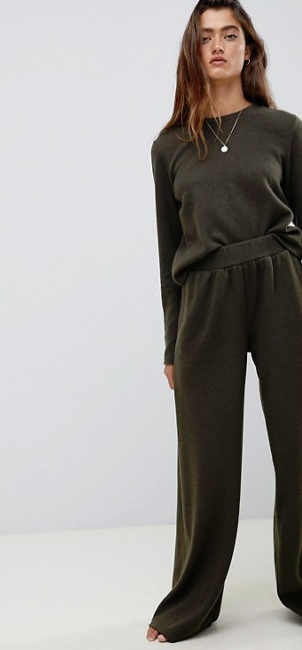 ASOS DESIGN Lounge Brushed Ribbed Wide Leg Trouser €30.42 / Lounge Brushed Ribbed Sweat €27.65
Advertised
Do you have those periods of the year when you just live in pyjamas? When those occasions come round, don't you just want to live in them in style? Would you wear a pyjama jumpsuit? I noticed a lot of them in my research, but they seem like a lot of work for loungewear, right?