 Because everyone needs a weekend where you live in your PJs
It's the weekend everybody! Hurray! Hurry! Hurray! I don't know about you, but I plan on cosying up on the couch in my PJs from Friday evening to Monday morning with my hot water bottle, a blanky, weekend TV, some chocolate, a takeaway or two and maybe a glass of wine. Frickin' bliss.
You should too; you know you deserve it. I say we make this weekend a collective relax-fest. Let's not worry about stuff, let's not cook (unless that makes you happy), let's just curl up and veg. My long, fluffy dressing gown is freshly laundered, but underneath it, I'm going to wear the snuggliest pyjamas I can find.
It's that time of year when you can afford to buy a new set of five because it's cold and you need them. Obviously, they're everywhere, but to put you in the weekend mood, here are the five we'll be stocking up on sometime next week. Because this weekend is all about comfort.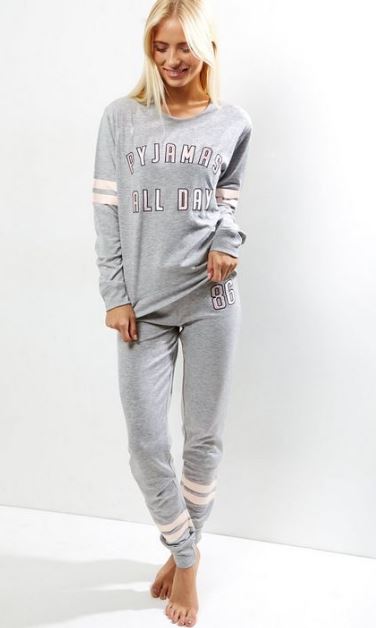 Advertised
Pyjamas all day? Damn straight!