 She's inspired people around the world with her music and style, and while her fashion choices aren't winners 100% of the time, who cares? She's Rihanna.
However her latest FENTYxPUMA Collection - which includes sneakers, boots and slides - have got people talking. The offending item in particular being the 'satin bow sneakers' that tie up at the front and come in baby pink or olive green. Some people LOVE them, others think they look a bit silly. Our eyes aren't exactly burning, but we also won't be rushing out for a pair (especially as they cost $160).
Her fans have not been put off though, and the sneakers have been the best seller of the collection. Whether you like them or not, she's definitely stuck to the theme, so if you hate the sneakers, you're going to hate the rest of the collection.
Check it out below.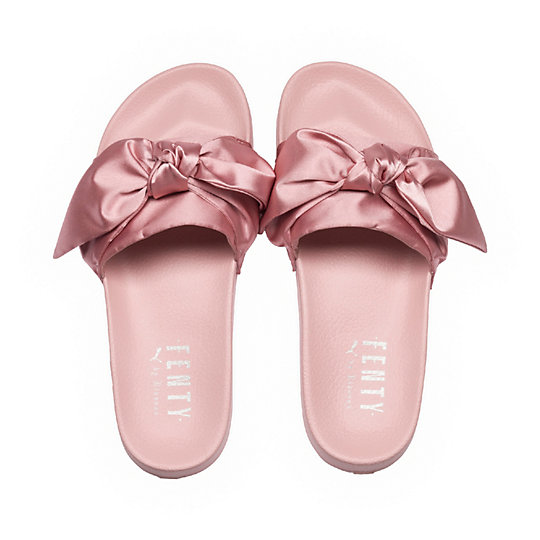 Advertised