 Our eye often wanders to the Instagram account of Vogue Williams for style inspiration. Yet again, she has graced us with a look we are dying to copy.
Vogue Williams wore a pink jumper fit for Alpine Barbie to the Ploughing Championships yesterday. She layered it over a white shirt - the perfect way to dress this time of year.
We love this styling:
But it's really the wellies we're after!
Advertised
The extremely comfy looking jumper is from Irish boutique Diffusion by Kate and costs €179.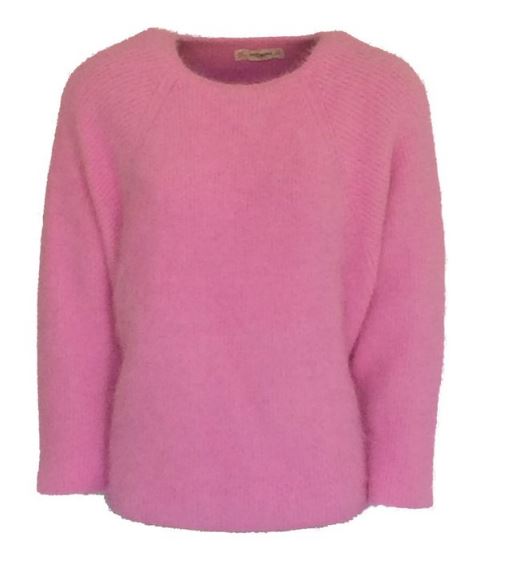 Advertised
It's an insanely gorgeous jumper that has reignited our love of pink. If you don't like the colour, however, it comes in grey and yellow, too. If you don't like the price, we've found this one from New Look that costs €29.99.