 This Topshop bridesmaid dress may be on the spendier side, but it also may be well worth the investment
Nobody I know has spent more than €100 on a bridesmaid dress. At least I think that nobody I know has spent more than €100 on a bridesmaid dress. Maybe I have friends who have but stayed quiet because everyone else got their's for €30 in the ASOS sale. (Or maybe that was just me LAWL).
I have no idea how much a bridesmaid dress from a bridal shop costs because when I was shopping for my own bridesmaids' dresses, I didn't even want to buy traditional BM dresses. But that was because of the type of wedding I had (urban, no church, in March).
Bridesmaid dresses have to suit the style of the wedding. They should go with the theme - even if that theme is as simple as 'winter' or 'country house'. That said, one bridesmaid dress can suit a multitude of occasions and themes. Like this one, newly discovered on Topshop.com.
It is something Kate Moss would wear. Let me count the ways it can be worn. You could wear it with a high messy bun and biker boots. You could wear it with Veronica Lake waves and strappy sandals. Wear it with a low chignon and courts.
It's cross wedding-platform, too. It would suit a church wedding, a beach wedding, a wedding in winter or one in the middle of Dublin at Easter. Have a ball to go to? Wear this dress.
Advertised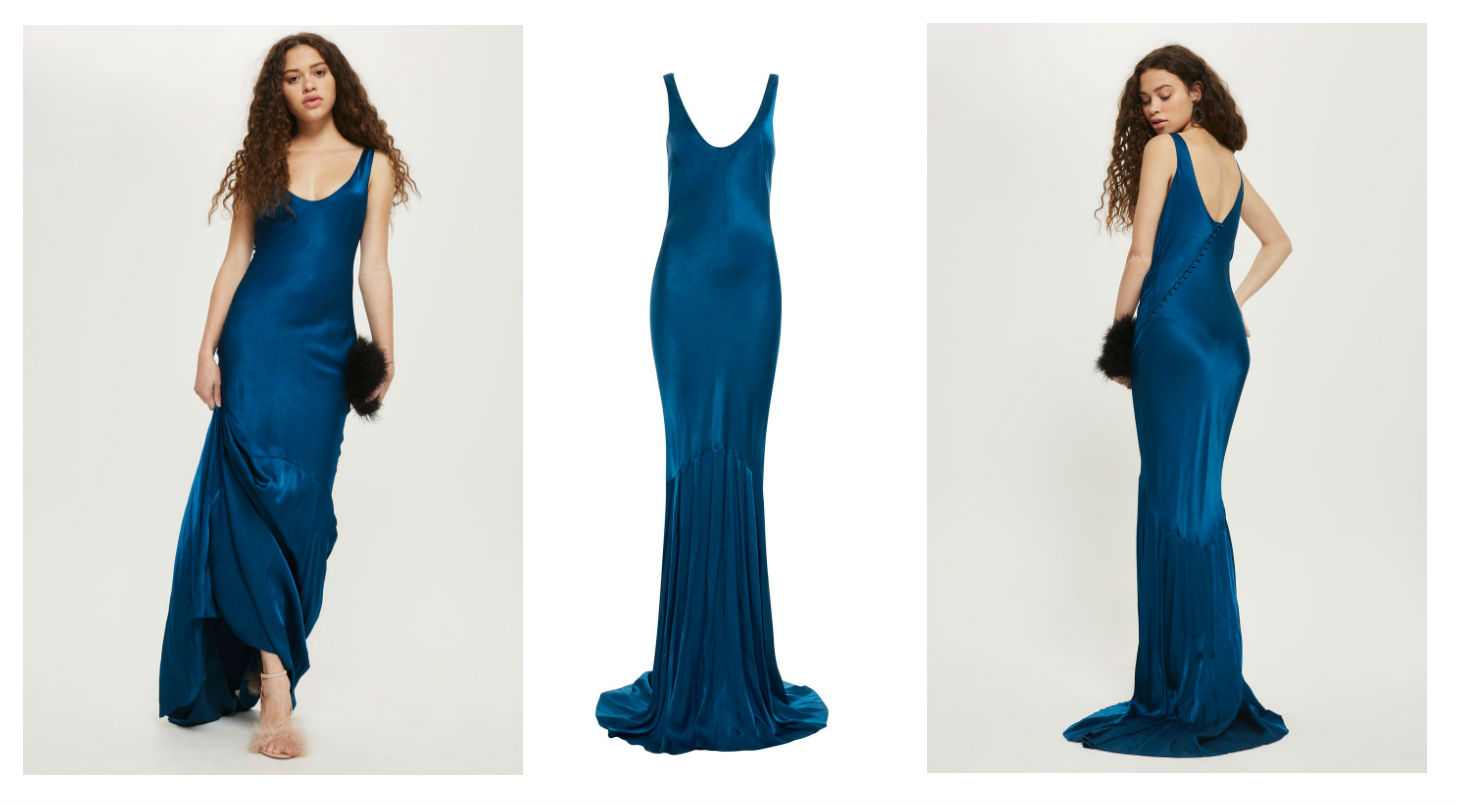 It's just one of those dresses, isn't it? Oh, and it comes in this sage green colour, too.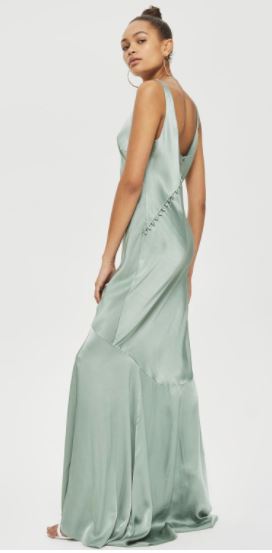 The reason why it's the coolest bridesmaid dress in the world is its blank canvas quality. See the pics above; you can style it in so many ways. What, did you think it was going to have inside pockets to hide sneaky hipflasks or something?