 Some people are great with fake tans; others are... not. These three body shimmer dry oils are perfect for both!
I have a bit of a love/ hate relationship with fake tan. I love how it makes me look, but I hate the process of putting it on, the smell and the way it fades badly and sticks on your sheets. Body shimmer dry oils are a fantastic alternative for achieving a gorgeous summer glow without the fake tan faffing about.
Vichy's shimmer dry oil came out last year, and I still love it. Because it's dry in texture, it won't leave you slipping and sliding around, and it is not sticky at all. As it's enriched with ten essential oils and gold shimmer, your skin will not only look radiant but feel nourished and soft as velvet. One of the best things about it is that summer scent; all in all, it's the perfect summer oil - or even perfect in winter to give yourself a dose of sunshine. The price point is €25, but for me, the quality ingredients are well worth paying for. It has a gorgeous summery scent, too.
The price point is €25 but for me, the quality ingredients are well worth paying for.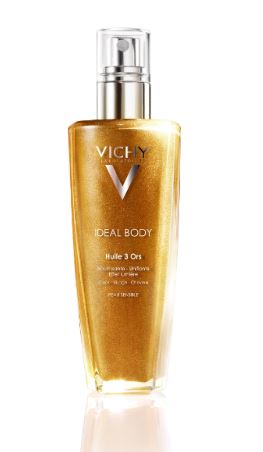 If you are opposed to the price point but are looking for the same effect, you will love Cocoa Brown's Golden Goddess Dry Shimmer Body Oil, €11.95.
Advertised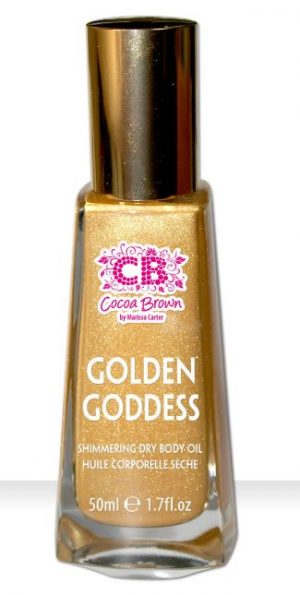 This can be used with or without your false tan and will be sure to give you a subtle glowing shimmer without the sticky or tacky feeling.
The daddy of dry oils, of course, is Nuxe, who brought out a shimmer version of their famous formula. At €42.90 (from Cloud 10 Beauty), it's spendy AF, but that's because it's FULL of precious plant oils (Borage, St Johnswort, Sweet Almond, Camellia, Hazelnut, Macadamia), and promises. It's not just for adding a golden glow; it is supposed to improve the appearance of stretch marks, too.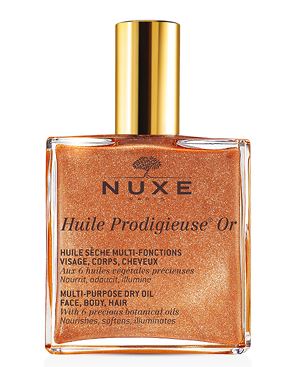 Nuxe Huile Prodigieuse Or
Advertised
With these three options, you can be sure to sparkle your way through this summer.