 The limited edition Soleil D'Ete collection from Catrice has everything you need to create the perfect summer beach glow.
The Soleil D'Ete collection from Catrice is their best yet; a bold statement, right? You know how much we love Catrice here at Beaut HQ, from their cult favourite brow kit to the brilliant camouflage concealer. They're the budget friendly brand that keeps on giving. And keeps upping their game too.
With this latest collection (available from July - September) you'll find everything you need to create a beautiful beach-ready glow. So let's have a look at what's on offer.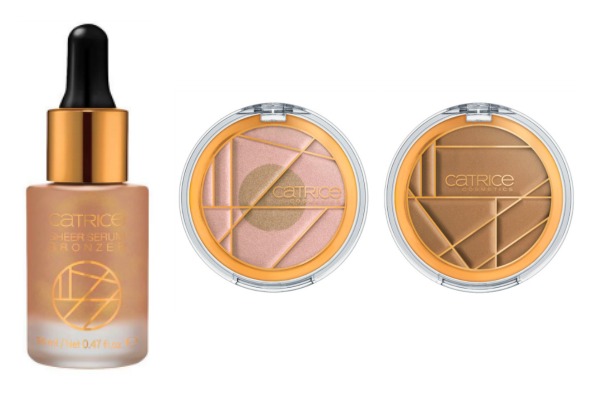 For Glowing Skin
We'll start with the two bronzers. One is liquid, a sometimes tricky makeup product to master. But the soft golden tone of the limited edition Catrice Sheer Serum Bronzer (€5.50) makes it easier to blend. Use a couple of drops mixed into foundation for an all over glow, or tapped onto cheeks and brow bone to catch the light.
For fans of powder bronzer, there is the Catrice Sun Stripped Bronzer (€4.95). Thankfully, this is more golden than orange (huzzah!) and has a feather-light texture that blends easily. Speaking of feather-light textures, there's also a new highlighter in town. The Duo Highlighter (€5.50) has a soft, pink outer layer and a golden bronze centre. Swirl the two powders together for a gentle glow or use separately for more precision application.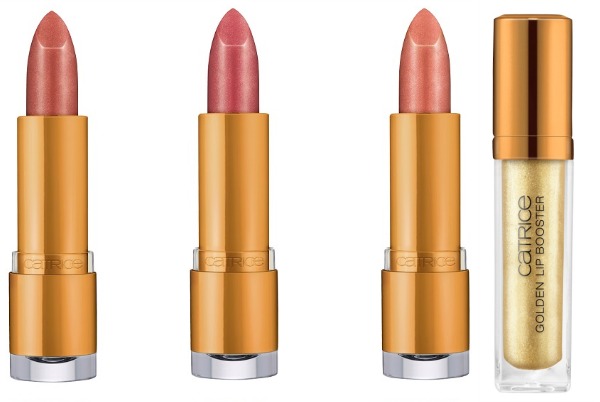 Advertised
For Lips
Catrice always includes great lip products in their limited edition collections. This time there are three new lipstick additions (€4.50) housed in luxe style gold packaging. The shades are soft and easy to wear, feeling more like a balm than a traditional lipstick.
Alongside the new lipsticks, you'll also find the limited edition Catrice Golden Lip Booster (€4.50). Whether worn alone or over a lipstick, this instantly gives lips a plumper appearance and glossy sheen.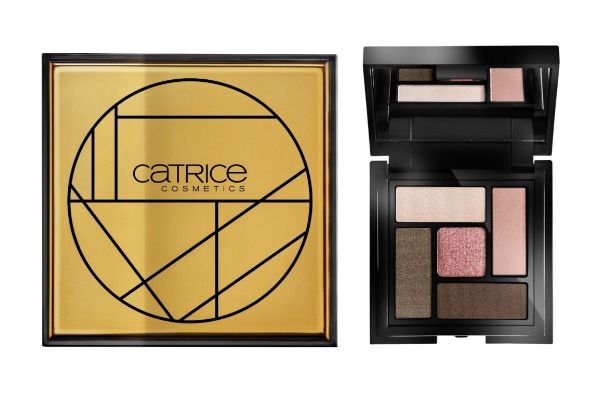 New Eye Shadows
This is where the limited edition Catrice Soleil D'Ete collection really comes into its own. I'm not too sure when it happened, but Catrice has become really good at creating eye shadow palettes. The Metal Infused Eye Palette (€5.95) offers 5 shades of silky soft, well-pigmented shadows that blend and last as well as any luxury one. And for a quarter of the price too.
If you're a fan of creamy shadows, we'd recommend checking out the Metal Eyelights (€4.50). These gel-like shadows can be built up from a sheer wash of colour by layering them for more coverage. The only problem is, there are only two shades. More next time please!
Advertised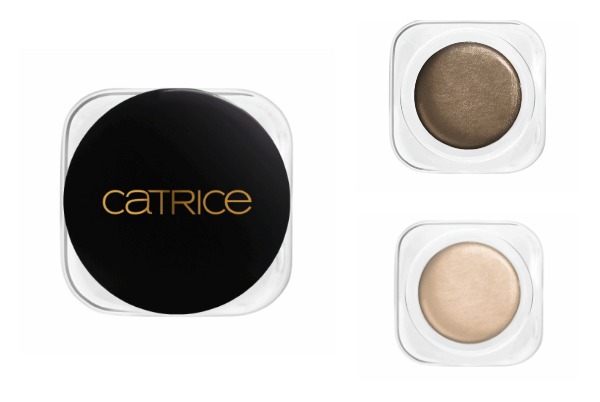 The new Soleil D'Ete limited edition Catrice collection will be in Penneys and selected pharmacies from July-September.