 Our top hair picks
My favourite childhood books were those in the trilogy of The Faraway Tree. I would spend hours sitting on my father's lap, he and I reading every second page and my imagination bursting and fizzing with the colour of the characters and the magic that leapt from every page.
But forget the actual children in the story, I identified with two of the tree characters. I liked Moonface because my face was also very round (so much so that my siblings referred to as Football Head for quite a few years) and Silky the Fairy because she also had long hair and six-year-old me would've been happy with this fictional, equally-long-haired best friend.
And while I haven't read the books in a while, I wouldn't mind giving Silky a quick call to ask her what hair products she used to achieve that follicular finish as Enid Blyton never actually specified.
Until I find her number or Enid publishes a follow-up, here are three products that I rate for dry hair that is in need of some seriously tender loving haircare.
Kérastase Nutritive Magistral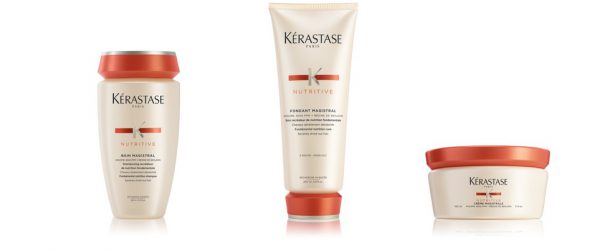 This is currently on rotation in my shower and if my hair had thumbs, it would give this range a huge thumbs up.
Kérastase Nutritive has been around since 1979 and Magistral is essentially the Nutri-Thermique range with the addition of a new leave-in nutrition balm, Crème Magistrale (€36). This new fella is designed to be used on towel dried hair before blow-drying (or on dry hair to give that super smooth finish).
If you have dried-out and fine hair, I'd really recommend this range (Bain Magistral Shampoo €19.90, Fondant Magistral Conditioner €24, Masque Magistral €36.70) . And do use a tiny blob of the shampoo for a second wash, it makes all the difference.
Advertised
Shu Uemura Essence Absolue Cleansing Milk Oil-in-Cream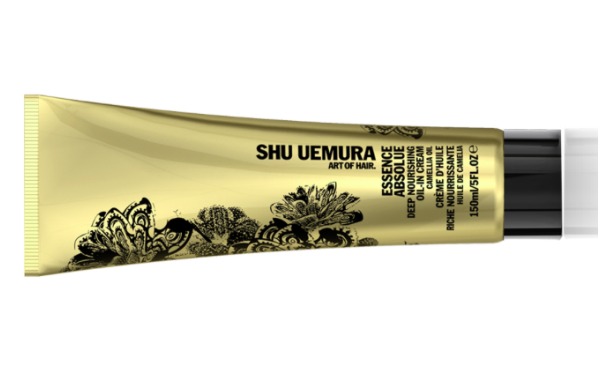 Its €40-for-250ml price tag isn't cheap but it will last you for ages and if you have very dry hair, this might be just what you're looking for. It's a low-foam, milky cleanser that gently smooths away dirt and impurities without the stripping the hair natural oils.
The instructions had me scratching my dry-haired head for a second - apply a walnut-sized amount to the scalp, then rinse and re-apply for a second time both to the scalp and through the ends. Leave for five to ten minutes and rinse thoroughly.
I'd use it once a week, alternating with a regular masque.
Pureology Colour Fanatic Mask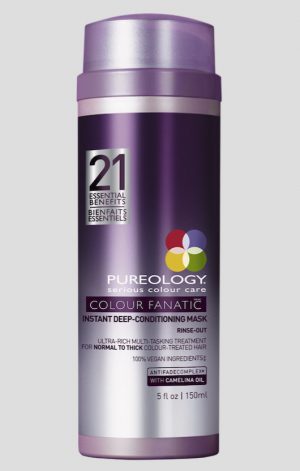 I am a huge fan of the Pureology Perfect 4 Platinum range and this instant deep-conditioning mask (€30) will work for any colour-treated hair. It claims that it has 21 benefits that range from instantly detangling to optimising colour reflection but all I can tell you for sure is that after I've used just one pump, my hair is softer, smoother and silkier.
Advertised
Take that you folliclularly-blessed Faraway Fairy.
Do you have any hair heroes to add to the mix? And if you loved Saucepan Man as much as me, let's be friends.