 With Electric Picnic upon us, we set the hair experts at Peter Mark the challenge of helping us to create three different styles with our hair. You'll be camping, there won't be warm showers on demand, you need a hair plan. And we're here to help.
And the fabulous Lynsey was more than up to the 'three days, three ways' task. She showed us how to Electric Picnic proof our hair by just getting one blow dry on Friday that then lets you create a different look for each day.
Your mission, should you choose to accept it, is to follow this easy peasy guide to get the best festival hair you'll see this side of Coachella.
Friday nights are for making waves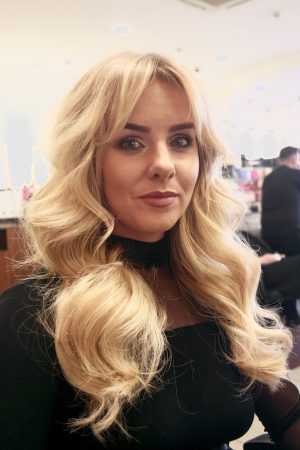 No festival look is complete without your boho waves. This look has been a key SS trend and it's set to continue as a strong trend into AW.
People love this effortless look and it's actually quite easy to recreate. It's a favourite with celebs and even those with shorter bobbed hair can embrace the texture, showing the versatility of the style.
The added bonus is that this also looks fab under a chic little hat for that morning-after hair.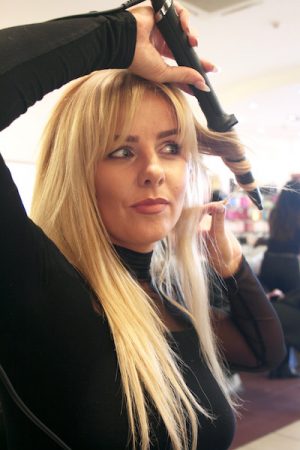 First up, use Redken Iron Shape (€21) to blow-dry your hair and to offer protection for your heat styling. Then wand your hair using the ghd Curve Creative Curl Wand (€135). The trick is to twist each section as you wand and to point your wand downwards as this will prevent heat marks and give you that glam textured 70s festival wave.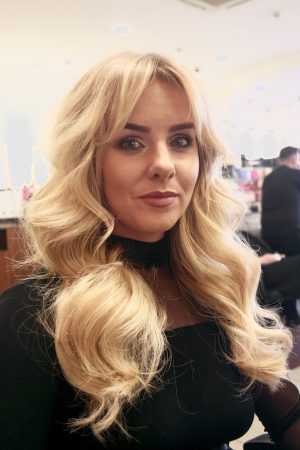 Afterwards, give your hair a light mist of L'Oréal Elnett Hairspray (€7.95) and allow to cool. Then using a large brush, brush out your wave and shake loosely into style, before finishing with another blast of hair spray.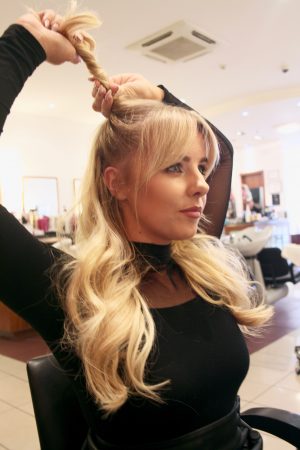 The trend of accessorizing with materials like leather, satin, ribbon or even real flowers (for that real life Snapchat filter) has featured heavily at festivals this summer. This is such a simple trend to do and it won't break the bank to experiment with.
Whether you are rocking a leather headband, bounding your hair into an on-trend low pony, wrapping your top knot or even loosely tying up your waves, be playful and embrace those festival vibes!
Advertised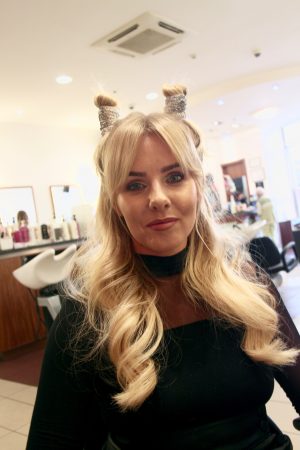 Accessorizing is a must for day two at the Picnic. For this look Lynsey has gone for a quirky double topknot that is wrapped in glitter ribbon. Glitter is another break out trend driven by the festival season but at least this version won't leave all your clothes covered in sparkles for weeks after. 
For every summer festival (and pretty much every fashion season), braiding is always a go-to look. And this summer was no different but replacing the oversized looser braid this summer was the super streamline braid.
So whether you're wearing a traditional French, a halo braid, fish tail, rope braids or even boxer braids, the key is to be a little tighter with your work.
But if you are feeling fragile on the Sunday, Lynsey shows us two super simple versions that will get you through.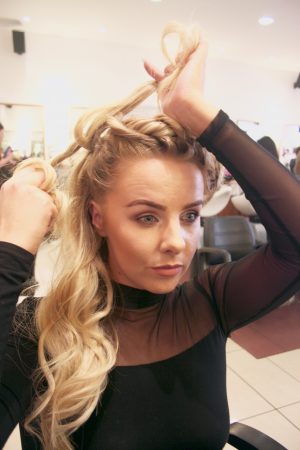 The first style is a halo rope braid. To create this, all you need to do is split a section of your hair in two, then twist it and pass over taking up a small piece of the next section and repeat all the way around your head.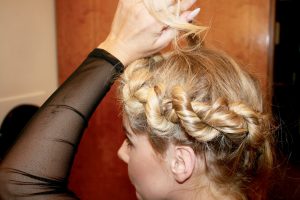 Alternatively, you can simply plait or braid your hair either side of your parting and pass them over the top of your head and pin in place.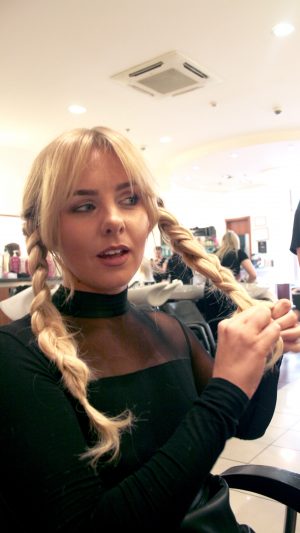 Then if you're really feeling the EP vibe, put some wild flowers into the braids.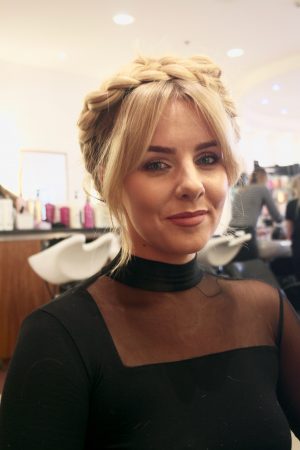 Applying a small amount of product such as Redken Move Ability (€15) through your mid-lengths and ends, and taking your time while using as much tension as possible will help.
Although this look will take you no time recreate, the best thing is that it will obviously last until you take it out  so that covers your Monday hair for the journey home.
Advertised
What hair styles are you going for this weekend? Are you tempted by any of the looks above?