 The hair trends you'll want to know about now to keep you ahead of the fash pack
Do you want to know how you will be wearing your hair in SS17 ? We asked Erica Mc Mahon from Peter Mark DunDrum Town Centre to tell us what trends we should be looking out for.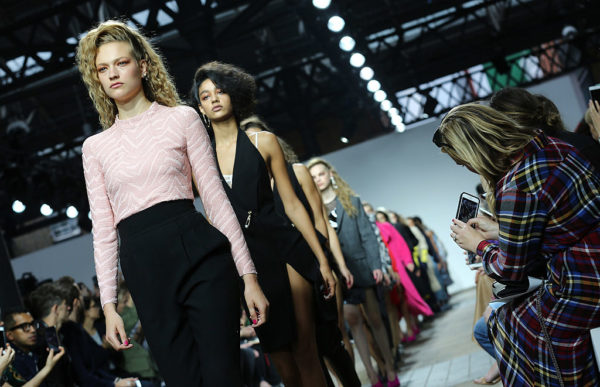 The New Eighties
This trend has us so excited for next summer. It's the obvious progression from the natural texture trend that is currently taking over the fashion world.
This 80s inspired perm look was seen at the Topshop Unique show. It was created by firstly placing all the hair in a top ponytail. Then, working in small sections with a small wand or tong curl, add a little twist as you place down each section to cool. This allows it to set with added Molly Ringwald-inspired style.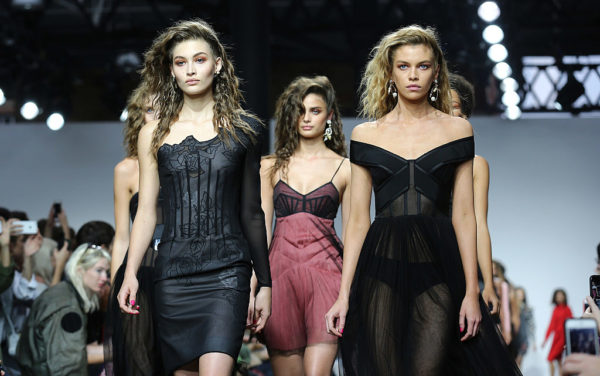 When finishing this look, I love to go all out 80s with an extreme side part.
The Wet Look
This trend has been trying to break into the mainstream for the last two fashion cycles. It has featured on more than a few major red carpet events in the last 12 months.  Our favourite version seen in London was at the Simone Rocha show.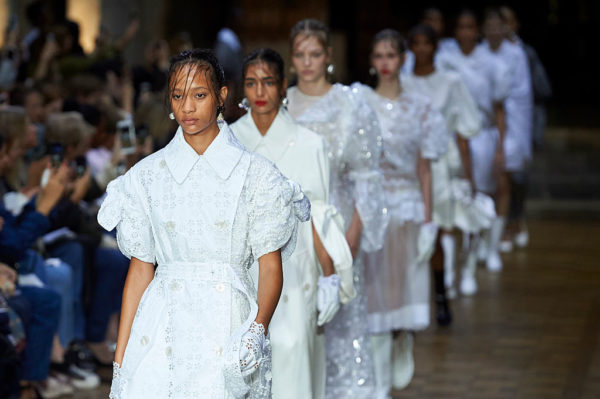 We also saw the incredible Bella Hadid at the Versus Versace show sporting the same type of look.
Due to the high-fashion nature of this look, it can be a little daunting. So we suggest that you ease yourself into the trend.
To have a go at this trend, you start by blow drying all your hair off your face. Make sure that your roots are lifted and smoothed. You apply your product to your roots first and work it out with a comb. You can use Redken Mess, but if this look is a little too couture you can use a hair spray such as Elnett and layer the spray on until you're happy. The beauty of using Elnett is that if you're not loving it you can brush it out and go again.
As the look filters into the main stream and as we become more comfortable with the products needed to achieve this correctly, is it only a matter of time until we are wearing wet look hair to work?
Advertised
Banging Bangs
Fringes were everywhere it seemed in London during fashion week where we saw blunt, side parted, textured and micro fringes on the Spring Summer runways of House of Holland (below), Mary Karantzou and Fashion East.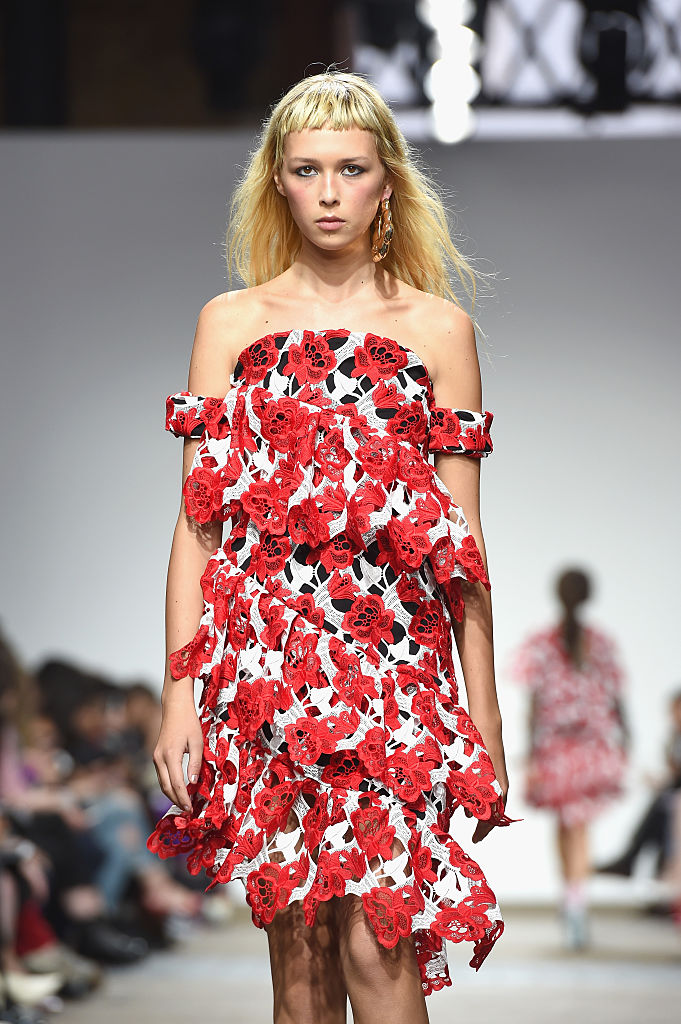 Something to remember with micro fringes is that the length is key.
This is because if there isn't enough of a gap between your fringe and eyebrows, it can look a little childish and not fashion chic at all. You can see exactly where it should hit the forehead on the model at the JW Anderson show below.
Speaking of brows, make sure they are in tip-top shape because if London fashion week is anything to go by they are gonna be on display for 2017.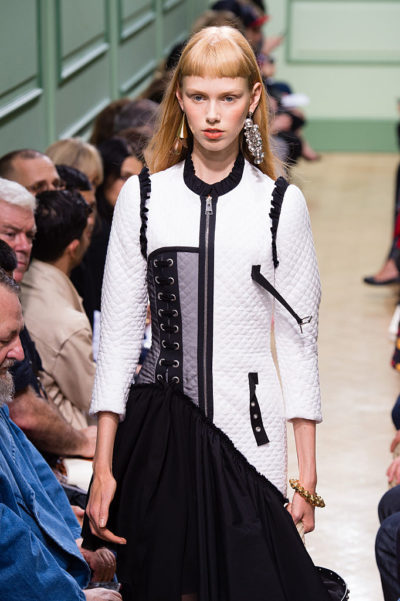 So if you chickened out of a micro fringe the last time they were in now's your chance to experiment and make a style statement.
Braids Bonanza 
During fashion weeks, the tight mini braids of summer 2016 were out and in came just about every other variation imaginable.
We loved the braided buns at Erdem and also the carefree and loose through the ends at Preen (see below). In short, the braid featured heavily at fashion week.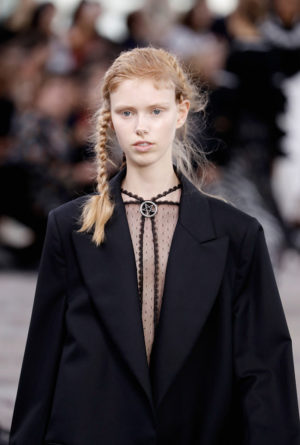 We also saw Ashish show super long and beautifully embellished braids (see below) whilst at Simone Rocha we saw braids in the wet look style that featured throughout that show.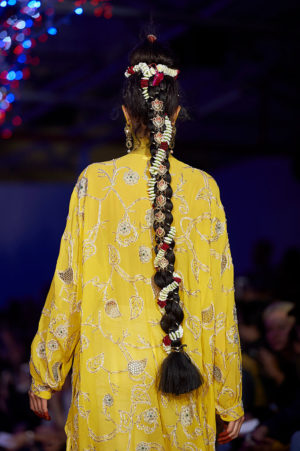 At least you know all your 2016 summer braiding practice will come in handy in 2017.
Advertised
But the most important point to remember with any high fashion styling be it clothes, shoes or hair is that it's all about wearing it with confidence so once you commit, don't quit!
To find your closest Peter Mark salon, chek out their website here.