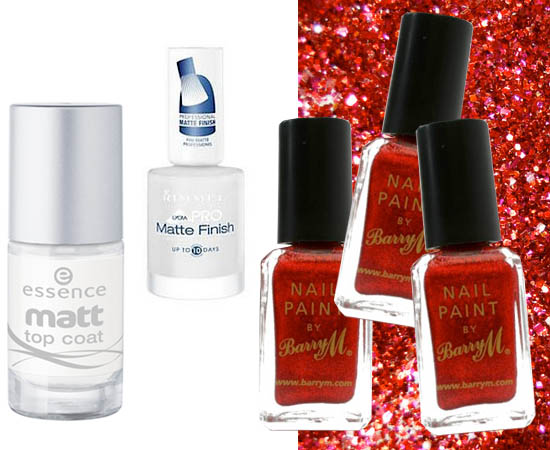 Matte finishes for nails haven't gone away, you know. As part of their Theatre Of The Nameless collection, Illamasqua recently debuted a a line of bondage-inspired polishes that are apparently supposed to dry to a rubber-look finish but just seem plain matte to me (although admittedly my eye for their wares may have been jaundiced by the decision to pull out of Ireland. I shake my fist at them in protest!)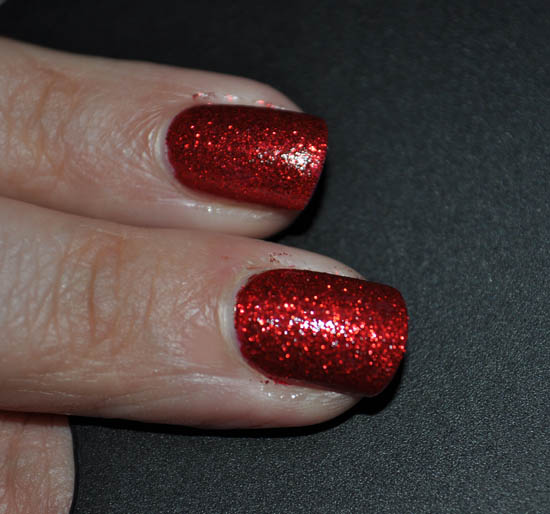 Regular glitter nails: Barry M Red Glitter
I find plain matte nails desperately boring, so I'm in no great hurry to emulate the Illamasqua look. Instead, I've been rocking matte topcoats over glitter polishes. Worn this way, glitters take on an edgy, almost hammered look that's perfect for autumn. This toned down, muted bling actually looks quite chic and understated and it makes an eminently wearable alternative to super spangly sparkles, especially if you usually associate glitter with vulgar look-at-me nails or the C word.
Advertised
That'd be Christmas, dirtbirds.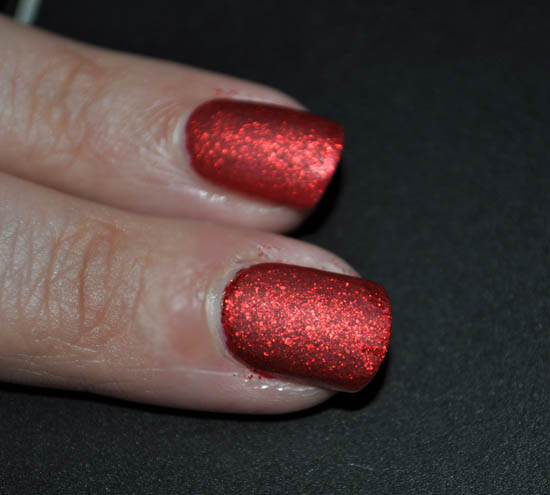 And transformed with a coat of Rimmel Lycra Pro Matte Top Coat
I find cheap matte topcoats work far better than their spendy equivalents, so I find myself reaching for Essence (Matt Top Coat) rather than Essie (Matte About You) every time: the former can be slapped on without too much precision and still dry to a perfectly even velvety finish.