 Affordable brow gel is one thing. There are a few of those knocking about at the moment. But this new find is also really clever!
Affordable brow gel is something we can get on board with. After all, it's a product that many of us use everyday to keep our brows looking good. Sure, there are luxe versions out there, some are great, some, dare we say... are overrated. However, if you can get a good one for a quarter of the price, why break the bank?
There are a few affordable brows gel products on the market at the moment that we really like. Maybelline, Glossier and L'Oreal all have good ones that are between €8-€15. But... there's a new kid on the block by Catrice. And we are loving it!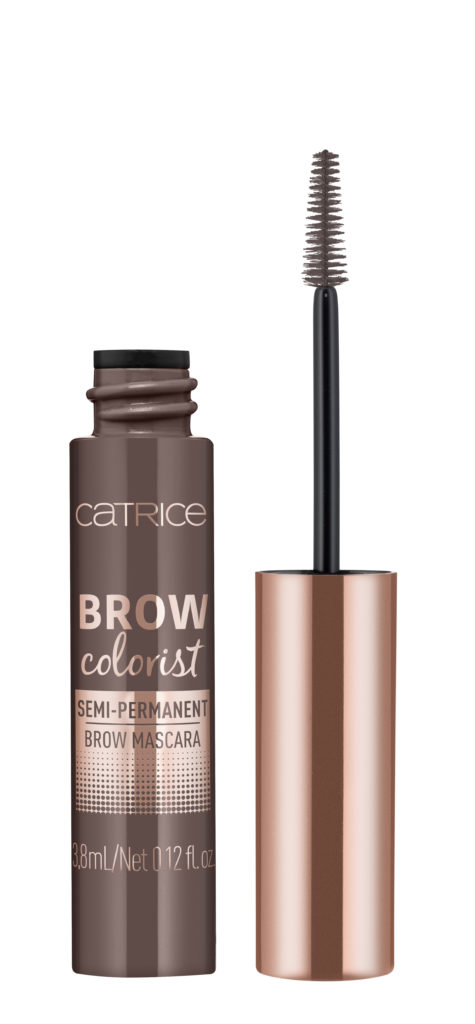 Brow Colourist
The new Brow Colourist semi-permanent brow mascara has a vegan-friendly formula and comes in five different shades to suit blondes, brunettes and darker hair tones too. It comes in at the very reasonable price of just €4.40. Yep, you read that right. It's one of the reasons we love Catrice here at Beaut HQ. You can always rely on them to create products that are affordable, but also quality driven. No fuss, no muss.
Advertised
What is it?
The new brow gel has a fibre-enriched gel formula, so it will not only groom and hold hairs in place but can also be used to help build volume. My top tip for application when you want to make brows appear fuller is to first brush brows down and then brush them back up into place. This way, you coat all the hairs to give a fuller, more volumised effect, and essentially cheat Brooke Shields brows.
What makes it clever?
I mentioned earlier that this affordable brow gel was clever too. But what makes it clever you say? The clue is in the name, Brow Colourist semi-permanent brow gel. What makes this clever - is that it tints brows with each use. What that means is that if you're in between brow appointments, or perhaps getting a couple of little sneaky greys in your brows it will help to combat those issues. Also, if you have very light brows, it will help to give them more definition.
Do you think this brow gel is clever too?