 Sleek's Brow Intensity range gets two thumbs up from us, for both price point and shade range. 
There are plenty of great options for grooming brows out there, especially if you're looking for something in the purse friendly or budget bracket of the market. Two of our favourites here at Beaut HQ include the cult classic Catrice brow kit (€4.99) and Wet n Wild's brow kit (€3.99). Both offer brow powders that not only look great on but perform as well as their luxe counterparts in terms of application and wear time too.


The only issue you'll often find with budget offerings (even our favourite Catrice & Wet n Wild ones) is that they often come up short in terms of shade range, which is the reason why Sleek's Brow Intensity piqued our interest so much. Whereas usually, you'll be lucky to find more than two shades are available, these come in five shades ranging from blonde/light to black.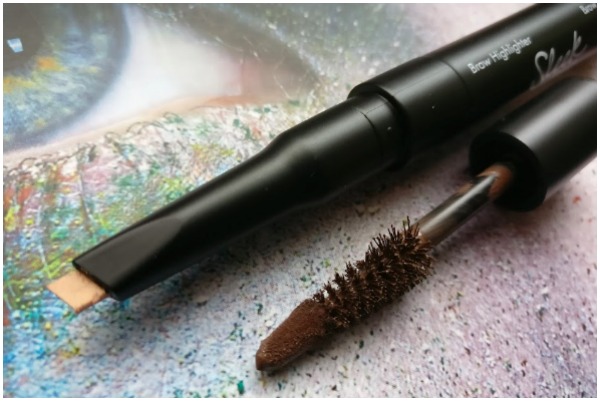 Advertised
The design is clever too; on one end of the Brow Intensity pens there's a highlighter and then on the other, you'll find a tapered sponge tip as well as a brow mascara. The sponge tip is ideal for defining and sculpting, while the brush-on fibre gel adds depth and helps to fill out the brow shape naturally. The highlighter comes in two tones, a slightly lighter rose/pearl in the two paler shades and a warm gold in the medium to dark shades.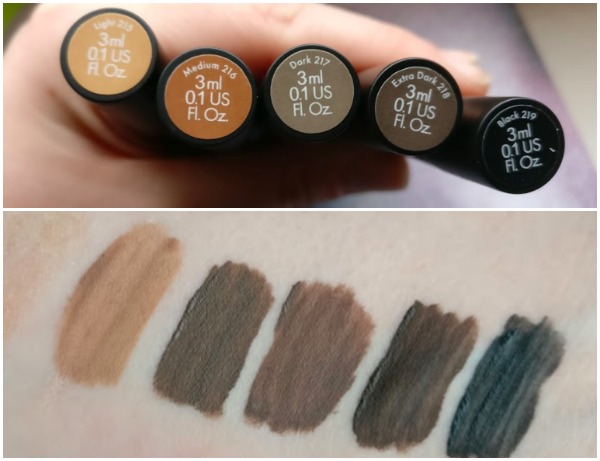 Above you can see swatches of the different shades. From L-R there's Light, Medium, Dark, Extra Dark and Black. The gel lasts really well too once applied and all the tones are quite neutral. Again, this is something we don't often see in more affordable offerings - normally they veer more towards a warmer, redder tone, so it's nice to see that.