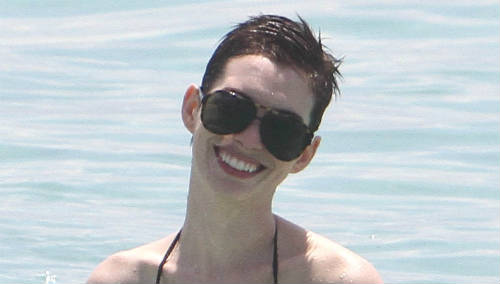 Anne Hathaway's cut off her long lustrous gruaig for her part as Fantine in Les Miserables.
And she's really gone for the chop in a big way.  Looking at the pictures of her I think it looks good: but it got me thinking.  Could I do it?  Would I do it?
The answer I know is no way - I'd be far too chicken.  Cutting off your hair is brave.  There's a certain comfort blanket effect with long hair - you do feel you can hide behind it.  Plus I don't have the face shape to wear short hair.
Advertised
But what about you?  Dare to go for a really close crop?