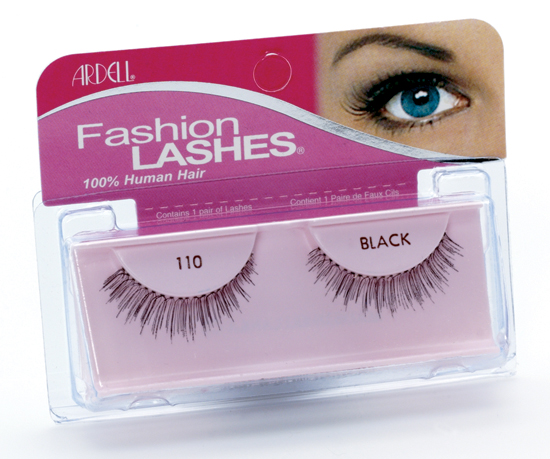 As far as I know, US import Ardell lashes can apparently be found at bigger Boots stores but as I haven't seen them with my own two eyes, I'm very pleased to report that Dublin's Queen Beauty Emporium absolutely definitely positively 100% stocks them.
But what's so gosh-darn great about them, then? Over to Leonard, Queen's beauty director. "The reason that I love them is that they are super-natural and don't look like false lashes when they are on: they just make it look like you have fantastic natural lashes." Ok, so those who like sequins, feathers and doo-dahs might not be impressed, but I do like a nice full regular-looking lash-fringe and I also have a pack of Ardell's lurking in my stash I'm now dying to try out.
Anything else good about them, sir? "They are cheap as chips, only €10, and if you take care of them they can last a few times." Excellent news altogether, and you don't even have to pay to have them applied cos Leonard'll lash them on for you if you buy in-store.
Advertised
Now that's what I call Beaut.ienomical, wha?