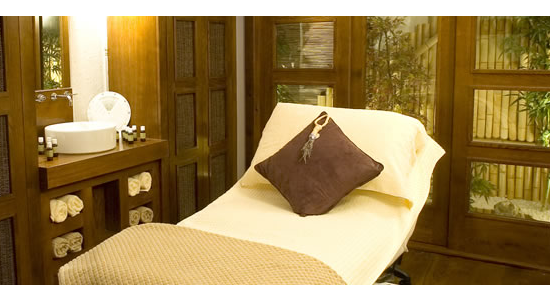 Myself and Himself decided to leave the car at home last weekend and instead hopped on the train to Cork for some much needed post-Christmas, post-snow R&R at the city's Imperial Hotel and Escape Aveda Spa. The Imperial, as you can expect absolutely fecking everyone you encounter on your travels to be at pains to inform you, is Cork's oldest hotel, boy.
As such, it has a very grand marble lobby and an exceptionally friendly staff who really know what they're about, but its age does mean that the layout is a wee bit wierd in spots. I decided to chalk up things like the fact that you'd to leave the restaurant and go up the stairs at the end of the lobby to get to the loos to olde worlde charm.
Now, at this point I could tell you all about our wandering around The English Market and our gorgeous lunch and macchiatos on the balcony at Farmgate, or our delicious dinner in The Imperial's Pembroke Restaurant. I'm actually getting ravenously hungry remembering the fab wining and dining. But I think what you'd probably really like to hear about is how I got on with My First Aveda Facial.
First impressions of the Escape Spa were very, very good. There was a dedicated stairwell at the end of our floor down to the spa itself, so you could well slip into your robe and slippers and float down without having to encounter a fully-clothed soul from the main hotel. Bliss. From the spa reception area inwards, it's dark wood and muted lighting and quietness a go go, and once I'd filled out the usual consultation card and stashed my stuff in a locker in the changing room I was led down a corridor with stone clad walls and a trickling, full-wall water feature to the Relaxation Suite to chill out for a few minutes before my facial while Himself headed for the pool and thermal suite.
Advertised
My treatment kicked off (ho ho) with a relaxing foot bath and scrub, and while my dote of a therapist Shelley worked her magic I filled in a mini questionnaire about how I was feeling at that exact point in time. Shelley then selected three essential oils for me to choose from - I went with tangerine - and my pick was incorporated into the treatment. The idea is that you'll be drawn to an aroma that'll work best for you at the time of your facial, so depending on your mood and state of mind you might choose a different one every time you have a treatment.
The Aveda Green Science Regenerating facial is an anti-ageing treatment that harnesses the benefits of  products from the brand's Green Science line as well as the exclusive-to-the-pros Green Science Masque-Age to renew, repair and regenerate the skin. It also features Aveda's signature five-phase skin-rejuvenating massage, which is a multi-layered approach to massage that employes several different techniques to aid product absorption and achieve a firmer, plumper, more youthful complexion and appearance. You can opt to give the eye, lip, or neck and décolleté area a bit of special attention during the facial (I decided that the windows to my soul could do with a bit of a seeing to so I went for the eye treatment.)
While Shelley was hard at work cleansing and toning and exfoliating and masque-ing and tapping and generally expertly massaging her way all around my mush, I couldn't wait to see the end result - this is a treatment that's clinically proven to lift and firm the skin and reduce the appearance of lines and wrinkles.
And I was not disappointed. There was an immediate and very noticeable improvement in my skin, in terms of overall tone as well as wrinkle erasure, to the extent that the girl who usually insists on a full face of Studio Fix Fluid or Double Wear Light for a trip to the shop around the corner only felt the need for a little concealer, mascara, and Posietint before heading to lunch.
Magic!
Advertised
The Aveda Green Science Regenerating Facial at The Imperial Hotel, Cork, costs €75 for a 45 minute session. Add-ons are €20. Phone 021 730 6622 or visit the hotel's website for more info.