 Some people hate lavender but for me, it's the most comforting scent in the world. It reminds me of my grandmother who used to buy my sister and me lavender eau de parfum from a really old fashioned cosmetic company that I can't remember the name of (can any of you help a gal out? You could buy it in local pharmacies and it was a firm favourite of Irish grannies.)
I still have bottles of the stuff! I can't bring myself to throw them away. But that's beside the point. I acquired a bottle of relaxing, fall asleep spray from Boots recently. It's lavender scented of course and you spritz it around the room to help you nod off. My boyfriend hates it because it makes him sneeze but I think it's great. Lavender is relaxing, it just is!
When Aveda Stress-Fix Creme Cleansing Oil (€29.50) appeared on my desk I had to give it a try. I tried it on my hand and seriously could not stop smelling it. The Stress-Fix does not only contain oil from French Lavender, it also contains Lavandin and Clary Sage, all of which are traditional stress reducers. I will admit, I have been feeling very stressed lately and while this does not eliminate the feeling completely it does make me feel calmer. Ahhhh.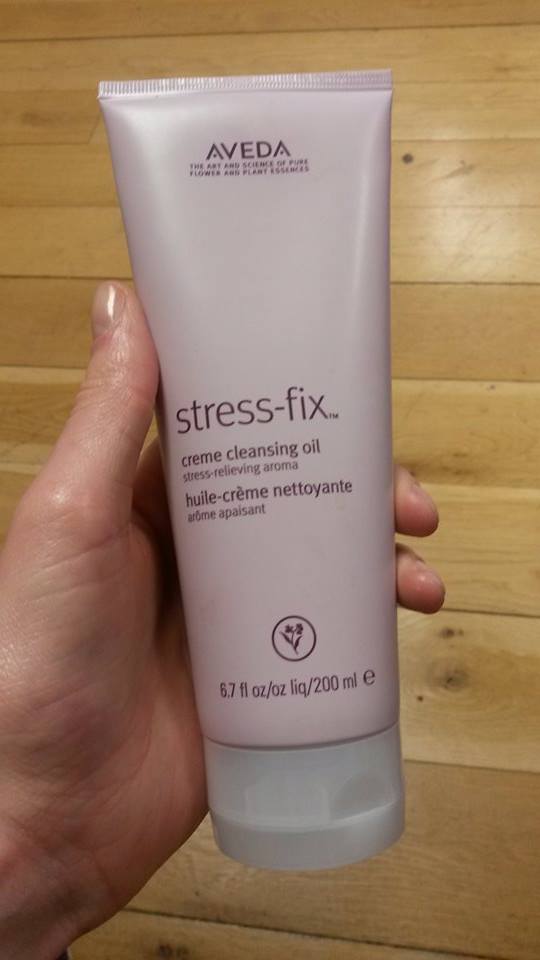 Obviously, it's not just for sniffing. It's a cleansing oil after all and the aim is to soften dry, stressed skin although according to the tube it has been formulated 'with the science of aramaology' which I believe relates to natural plants and their aromas and how they can affect the user.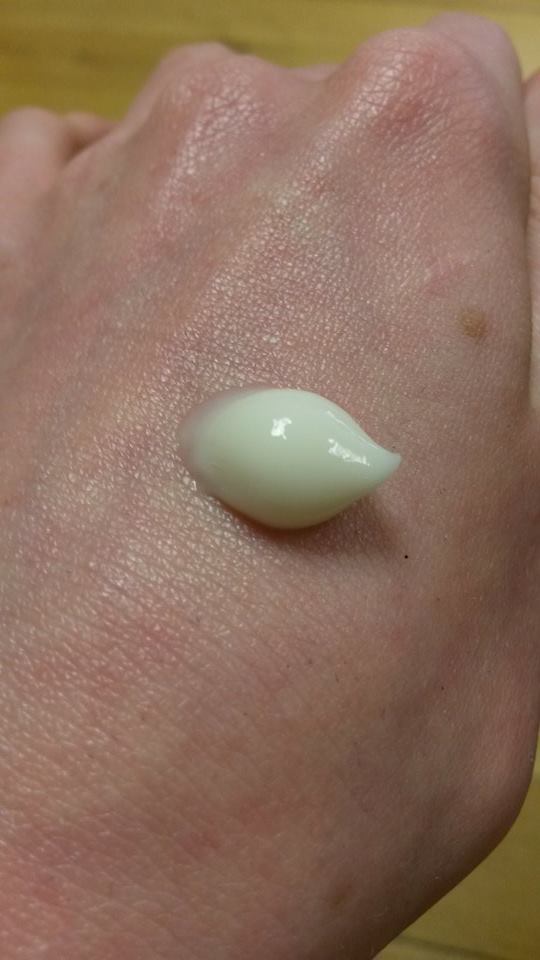 Advertised
I massaged the oil into my skin during an evening shower and let the lovely scent envelop me. It could have been a placebo effect but I did feel more relaxed and added bonus, my skin felt nice and smooth too. I am looking forward to using it again this evening, this time with fresh sheets, newly washed pyjamas and a cup of tea. And some biscuits. Heaven!
FYI Aveda have a multi-functional companion product out too, Stress-Fix Composition Oil (€30) that you can apply after your shower or bath to seal in moisture, layer it with the Creme Cleansing Oil, use it for an aromatherapy bath or use it as massage oil.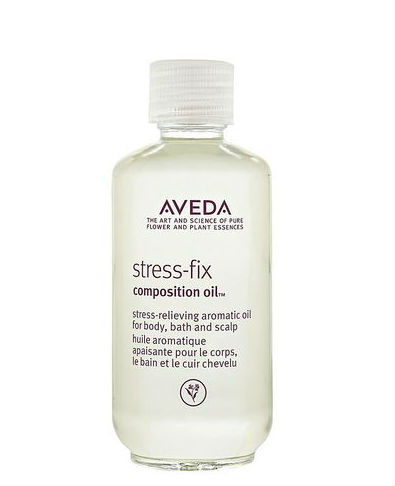 So, that's how I'll be relieving stress for the time being. Another product that I've rediscovered, by the way, is Rescue Remedy, remember that? My friend used to swear by it during exams and it's brought me right back to the Leaving Cert. I wonder how this year's Leaving Certs are coping? How do you manage stress? Do you indulge in some retail therapy? Do you use nice products? Do you, ah, sniff lavender?